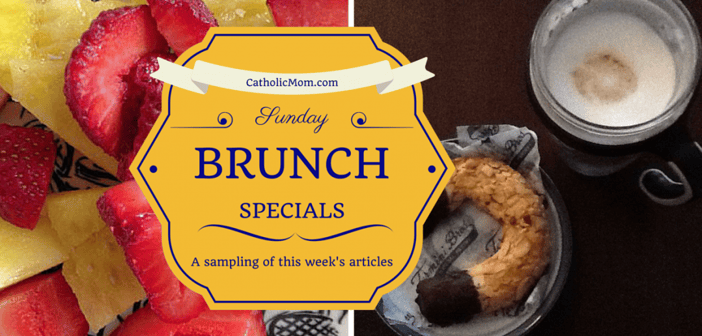 Welcome to the CatholicMom.com Sunday Brunch! We're serving up a buffet of articles from the past week. Grab a cup of coffee or tea and settle in to enjoy some great reads.
Have you heard about our latest book club? We're reading My Badass Book of Saints! Find out how to order your copy so you can follow along with our book club--and learn more about author Maria Morera Johnson.
Lisa Hess finds STYLE-ish relief from an overwhelming pile-up.
Ellen Mongan has some ideas how to make 2016 a year of refreshment by rejuvenating. How do you put the zip back in your life?
Chasing after three kids under five isn't easy and sure, there are those hair pulling moments but Sterling Jaquith encourages moms to be kind to their children even amidst the chaos and gives some practical tips for how to accomplish this!
Bake one thousand cookies? That's a lot of frozen cookie dough . . . Jake Frost reflects on how we each make our own contribution to the holiday season, whether we're baking a thousand cookies . . . or not.
Courtney Vallejo reviews the film "Yellow Day," scheduled to release on Christmas Day. The film is a beautiful journey both spiritually and cinematically.
Have you made your New Year's Resolutions yet? Barb Szyszkiewicz encourages you to consider observing Meatless Fridays all year 'round during the Year of Mercy.
Chris Weitzel introduces a new video podcast: Chris and Tanya Play Games - a marital adventure in cooperative gaming commentary.
If you're too busy (who isn't?), use words to bring Christ's peace into your day. Sharon Rayner offers some ideas!
Sometimes we mistakenly assume that every secular celebration of Christmas is to be ignored or thrown out altogether. Jeannie Ewing urges readers to pause to consider the beautiful meaning in every Christmas image or song.
Freedom from poverty. Fighting corruption. Unity between people of different cultures and religions. Having a reason to hope. Unbound staffers addressed these and other topics on Pope Francis' recent trip to Africa.
Our Question of the Week: what's your favorite Christmas book to read aloud with your children?
Did you know that you can receive a FREE daily CatholicMom.com newsletter with highlights from every single article, every single day? Find out how to get it!
We invite you to support CatholicMom.com with any online Amazon purchases you make this season using our special link: http://catholicmom.com/amazon - a small portion of your payment will go to CatholicMom.com to help defray our monthly expenses. Thanks for your ongoing support!
Join us for brunch every Sunday to check out our newest menu items!
Copyright 2016 Barb Szyszkiewicz
About the Author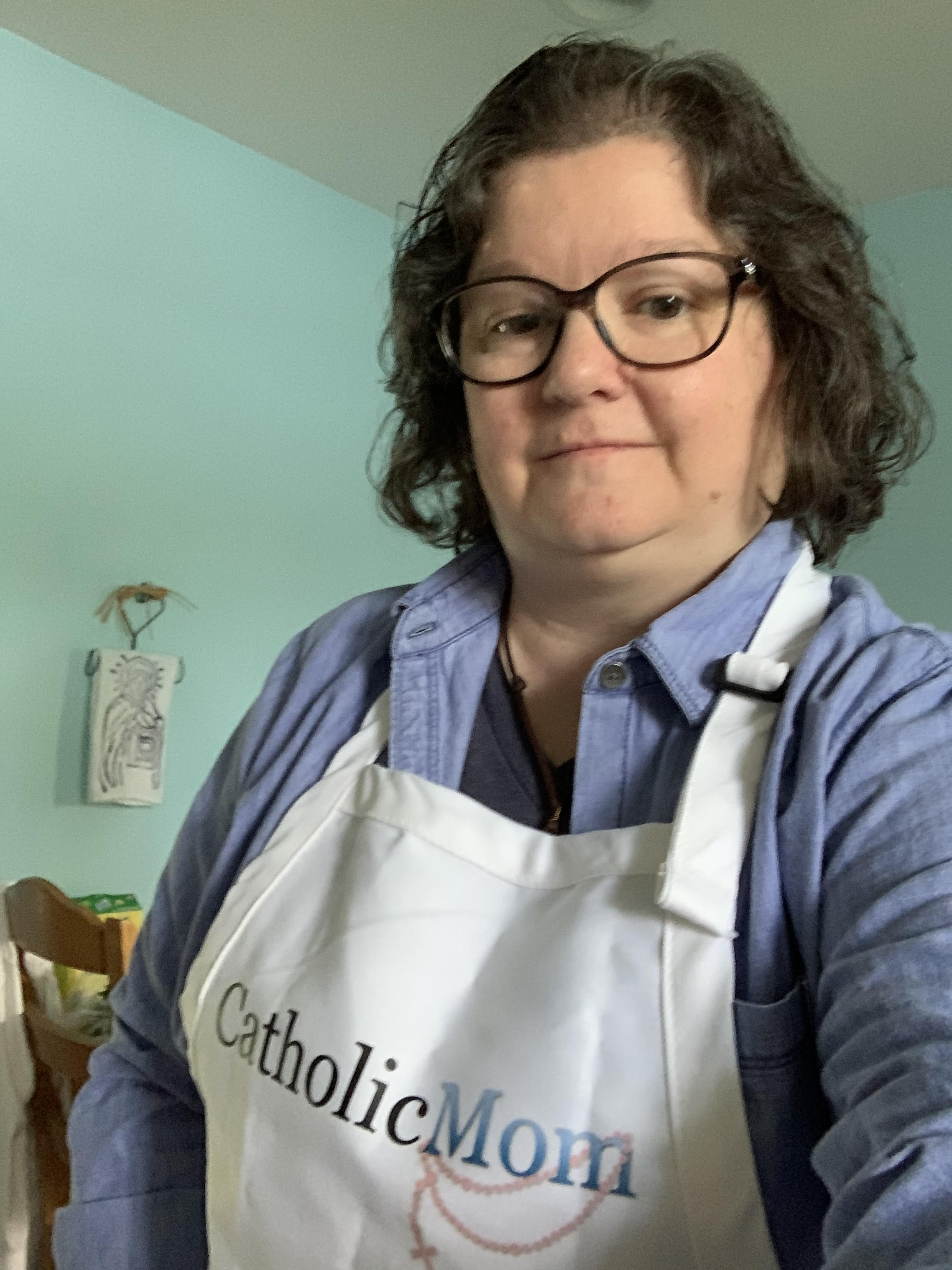 Barb Szyszkiewicz is a wife, mom of 3 young adults, and a Secular Franciscan. She is editor at CatholicMom.com. Barb enjoys writing, cooking, and reading, and is a music minister at her parish and an avid Notre Dame football and basketball fan. Find her blog at FranciscanMom and her family's favorite recipes with nutrition information for diabetics at Cook and Count.