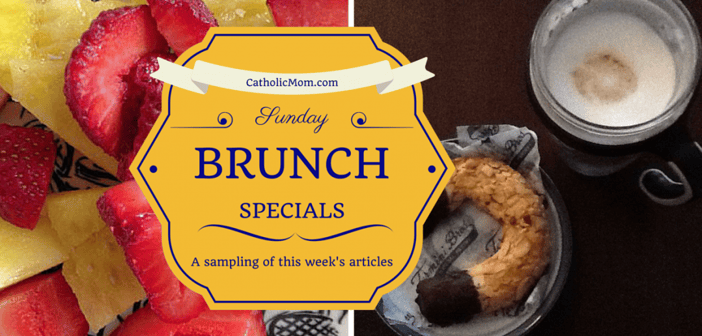 Welcome to the CatholicMom.com Sunday Brunch! We're serving up a buffet of articles from the past week. Grab a cup of coffee or tea and settle in to enjoy some great reads.
This week we're discussing Chapters 1 and 2 from My Badass Book of Saints, by Maria Morera Johnson. Allison Gingras hosts the discussion as we explore the bold and courageous acts of ordinary every life that teach us heroic virtue and leads us closer to sainthood.
CST 101 is a collaborative 7-part video series presented by the United States Conference of Catholic Bishops and Catholic Relief Services on Catholic social teaching.
Through her bifocals, Celeste Behe sees the sunny side of seniorhood. "In With the Old" offers her lighthearted reflections on life at 55+.
What small successes are you celebrating this week? Join the fun and get some encouragement, too! Learn why Sherry Antonetti is asking God for surprises this year.
Melanie Jean Juneau observes that the very existence of a joyful mother of nine children seems to confound people.
Kelly Pease shares a little encouragement and truth for expectant mothers.
It's the start of a new year, and now is a great time to set new goals for your small business. Join Jen Frost from Faith and Fabric as she, along with Aleesa McCarthy, take a look at ways to set goals to make 2016 your most successful year yet!
It's that time again when many use an online saint generator to randomly select a saint for the year. Rather than journeying with one saint, Lisa Schmidt is walking with twelve. Think of it as a saint of the month club. Her January saint is Elizabeth Ann Seton – daughter, wife, mother, widow, friend and the first American-born saint.
In this historical time in which we celebrate a Jubilee Year of Mercy, WINE: Women In the New Evangelization is excited to invite you to be part of the first WINE & Shrine Women's Pilgrimage through Italy!
Laura Nelson is tired of resolutions that she has no hope of achieving. This year, she plans on waltzing her way through the year instead.
Warm up on a cold winter Friday with one of these three simple soups from our Meatless Friday recipe archives! Add some peppery Asiago Cheese Bread and a salad to round out the meal.
Meg shares an important lesson that her four-year-old son taught her just by his surprising approach to a mundane household chore…and it changed her entire day! See how Little Luke's experience can change your day too!
Ebeth knows that what she pray for is not always in God's plan and will, so offering up her prayer to her heavenly mother makes sense, letting Mary distribute her prayers to the most needy and for the purpose directly in God's plan.
As the past two weeks tumbled through Sheri Wohlfert's head, she couldn't help but think she needed a "do over"...or maybe not. If you're feeling like Christmas didn't go quite the way you planned you'll want to give this a read.
What in the world do you do with all those Christmas cards after the season winds down? Grace Mazza Urbanski prays with them!
Our Question of the Week: has anyone experienced a group or movement in the Church that was created for (or adapted to) a highly mobile community like the military?
Did you know that you can receive a FREE daily CatholicMom.com newsletter with highlights from every single article, every single day? Find out how to get it!
We invite you to support CatholicMom.com with any online Amazon purchases you make this season using our special link: http://catholicmom.com/amazon - a small portion of your payment will go to CatholicMom.com to help defray our monthly expenses. Thanks for your ongoing support!
Join us for brunch every Sunday to check out our newest menu items!
Copyright 2016 Barb Szyszkiewicz
About the Author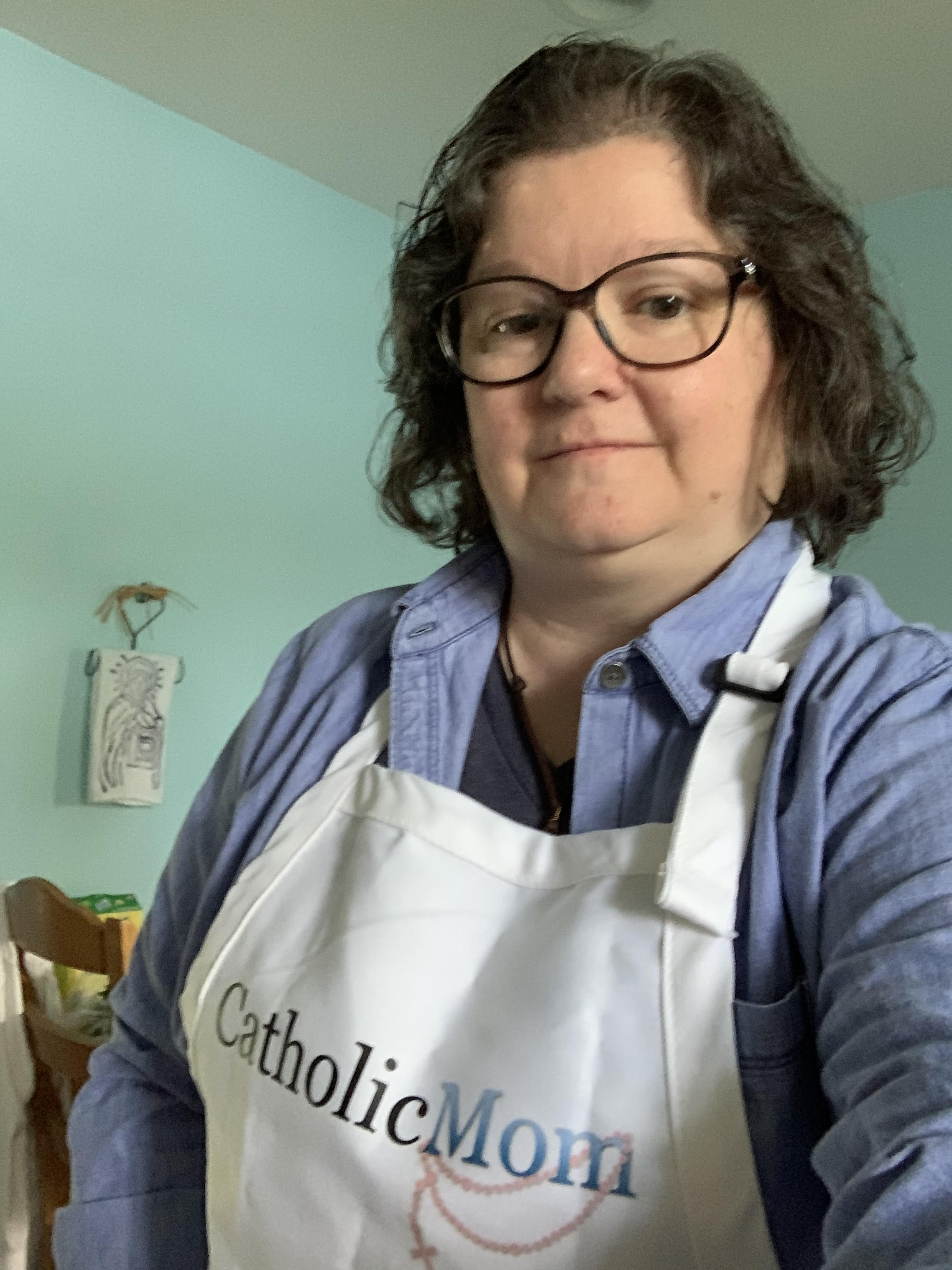 Barb Szyszkiewicz is a wife, mom of 3 young adults, and a Secular Franciscan. She is editor at CatholicMom.com. Barb enjoys writing, cooking, and reading, and is a music minister at her parish and an avid Notre Dame football and basketball fan. Find her blog at FranciscanMom and her family's favorite recipes with nutrition information for diabetics at Cook and Count.