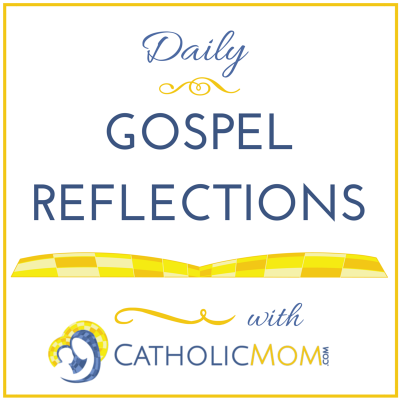 Today's Gospel: Mark 2, 23-28
"The Sabbath was made for man, not man for the Sabbath." It gives me chills to read this, and I believe that it is because for many years (and even still now, sometimes) I did not treat Sundays as different from any other day of the week. I go to Mass, obviously that marks the day as special and provides a span of quiet contemplation, but otherwise, my mind and hands are as busy as any other time.
When questioned by the Pharisees about his disciples picking the heads off of grain on the Sabbath, Jesus reminds them of a passage from 1 Samuel, in which David and others ate the holy bread of offering that only priests were permitted to eat. They did this because they were "…in need and he and his companions were hungry." Jesus is trying to show them that we should not become absorbed in following rules without seeking to understand the larger lesson God is guiding us towards.
God wants us to rest on Sundays, that is what we need. We should rest and bask in His love for us. We can certainly still perform the tasks that require our attention, or tasks that we simply enjoy, but the Sabbath is a day set apart. Even if our hands are still busy caring for our little ones, or packing lunches for the coming school week, our minds can, and should, rest in Him.
Ponder:
How can I make the Sabbath more restful, and more fruitful in prayer?
Pray:
Jesus, help me to rest in you, and to bask in your love and mercy on the Sabbath. Please guide me in clearing my mind of worry and anxieties, and aid me in being open to your will in prayer. Amen.
Copyright 2016 Tiffany Walsh
Tiffany is a wife and mother to two precious children, a native Western New Yorker, and an academic librarian. She is a cradle Catholic who rekindled her childhood faith as a graduate student in New York City via her love of books and discovery of daily Mass. She enjoys using humor in her writing, and blogs about faith, books, and everything in-between over at Life of a Catholic Librarian.
About the Author