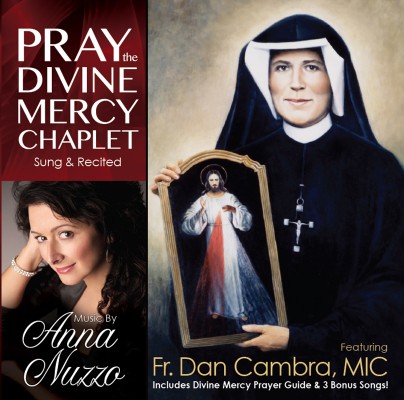 As a Catholic singer/songwriter, I had just recently created 2 successful albums in 2014: BE LOVE – Songs of Faith, Hope & Love, and BELIEVE –Inspirational Songs with Stories by Fr. Domenic Roscioli. I was not planning on doing another album anytime soon. But obviously, God had other plans… which now includes the incredible honor to be singing at the National Shrine of Divine Mercy in Stockbridge, MA for Mercy Weekend, April 2nd & 3rd, 2016, for 20,000 pilgrims!
It all started last Spring with an idea to write a new sung version of the Divine Mercy Chaplet. Bill Snyder, from WSFI 88.5 FM Radio in IL, asked if I would compose a Chaplet that they could play regularly on air. I thought it was a great idea and agreed on the spot!
Later, as I began to compose this 11-part, very intricate work, I was overwhelmed by an epiphany I had. In 2013, I had written a song called "Divine Mercy," which is on my first album. I had based that song on two prayers written by St. Faustina that are part of this very Chaplet I was now asked to write. I realized that instant that I was about to do exactly what the Lord wanted me to do –compose a new, contemporary and uplifting version of the Chaplet, and BASE IT on my existing Divine Mercy Song! Had Our Lord been trying to tell me to write this Chaplet for the past 2 years? Yes, I think he was, yet I was not listening. So instead, he spoke to me through Bill. Finally, I got the message, loud and clear!
I realized my Divine Mercy Song was the SEED that this ENTIRE Chaplet would spring forth from! It was a huge light-bulb moment! And what originally seemed to be such a formidable task –instantly became envisioned, strung together with the music of the Divine Mercy song throughout, tying all the prayers together, seamlessly! I cannot express the joy that filled my heart when that was revealed to me.
After much discernment, I chose Fr. Dan Cambra, MIC, to be the featured priest on this album. He is the Director of the Marian Evangelization Team and Holy Souls of Sodality in Stockbridge MA. He recites the entire chaplet with my instrumental music underneath and he recites the Apostles Creed and closing prayer on my sung version. Uniquely, the rest of my chaplet is entirely sung. Most of the current Divine Mercy Chaplet CDs available are not fully sung as this one, setting my CD apart from many of the rest.
I wrote the entire chaplet pretty quickly. After it was complete, I felt that this work was too important not to be shared with the whole world! I was being called to spread it on a grand scale, not just locally on radio. This time, I was listening to God speaking to my heart….And that's how my "Pray the Divine Mercy Chaplet" CD came to be.
Honestly, once I figured out that God was calling me to do this/that he planted it deeply within my heart, then there was no stopping me. Admittedly, there were many obstacles. With perseverance and patience, I made it through the many months of red tape and waiting. It was definitely a learning process. I think if it was easy, I wouldn't be as appreciative as I am now. As I continued to trust in God, there was always light at the end of each tunnel.
My goal is to not only help spread God's mercy (His compassionate love) through this CD, but also educate people of all ages about this devotion and how to pray it. My CD includes an 8-page beautiful full-color guide on how to pray the chaplet along with a brief description of St. Faustina and the Divine Mercy devotion.
I know there are many people who have not heard of Divine Mercy or know exactly what it is about. This CD will be an incredible evangelization tool to help remedy that. Since this is the Jubilee Year of Mercy, what better time than the present to help spread the message of God's mercy?
My CDs are available at The National Shrine of Divine Mercy and the Marian Helpers Catalog, Stockbridge MA; Marytown Gift Shop, Libertyville IL; Holy Family Bookstore, Pleasant Prairie WI and online at cdbaby.com and iTunes. See www.annanuzzo.com for more info.
Preview music from the Divine Mercy CD and other albums here:

Copyright 2016 Anna Nuzzo
About the author: Anna Nuzzo is a popular Catholic singer/songwriter and recording artist who is known for her beautiful soothing voice, meditative prayer songs and joyful personality. Anna's music can be heard on many international Catholic radio stations and on Pandora. She lives in Kenosha, WI with her husband and two sons.
About the Author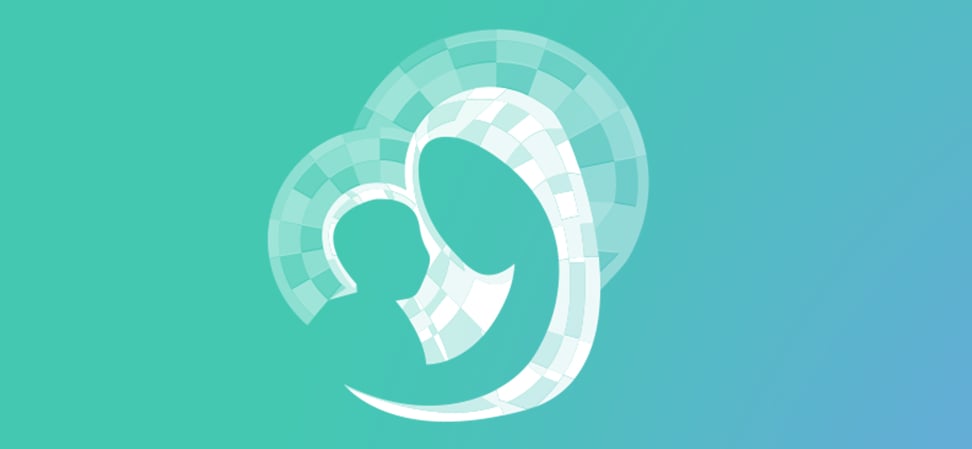 We welcome guest contributors who graciously volunteer their writing for our readers. Please support our guest writers by visiting their sites, purchasing their work, and leaving comments to thank them for sharing their gifts here on CatholicMom.com. To inquire about serving as a guest contributor, contact editor@CatholicMom.com.