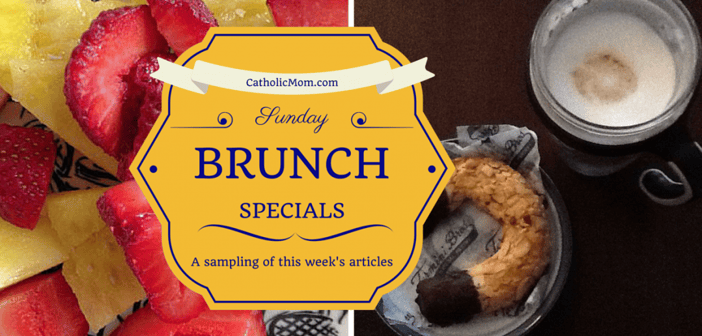 Welcome to the CatholicMom.com Sunday Brunch! We're serving up a buffet of articles from the past week. Grab a cup of coffee or tea and settle in to enjoy some great reads.
Lisa Hendey invites you on an #UnboundAdventure awareness trip: to the Philippines! Learn how your support for Unbound is making a difference for families in this part of the world. Follow Lisa's journal as she shares her adventures in the Philippines!

In this week's CM Hangout, Erika Marie and Gina Felter host Michele Faehnle and Emily Jaminet, who share how they incorporate the Corporal and Spiritual Works of Mercy into their lives as mothers in and out of the home.

This week we're discussing Chapters 11 and 12 from My Badass Book of Saints, by Maria Morera Johnson. Lisa Hendey reveals how this book led her to an even more profound respect for how "tremenda" Our Lady is… and to how remarkable she calls us to be.
Our Question of the Week: how will you (or your family) deepen your prayer, fasting and almsgiving during Lent this year? Join the discussion and share your ideas!
Looking for a fresh way to bring a little sunshine to your Meatless Friday meal? Erin McCole Cupp brings you this light but flavorful twist on baked fish.
Subscribe to Our News Feed
Did you know that you can receive a FREE daily CatholicMom.com newsletter with highlights from every single article, every single day? Simply scroll down in the sidebar to find the NEWSLETTER SIGNUP section and fill in your name and email address. You'll never miss another post!
Amazon Shopping
We invite you to support CatholicMom.com with any online Amazon purchases you make using our special link: http://catholicmom.com/amazon - a small portion of your payment will go to CatholicMom.com to help defray our monthly expenses. Thanks for your ongoing support!
Join us for brunch every Sunday to check out our newest menu items!
Copyright 2016 Barb Szyszkiewicz
About the Author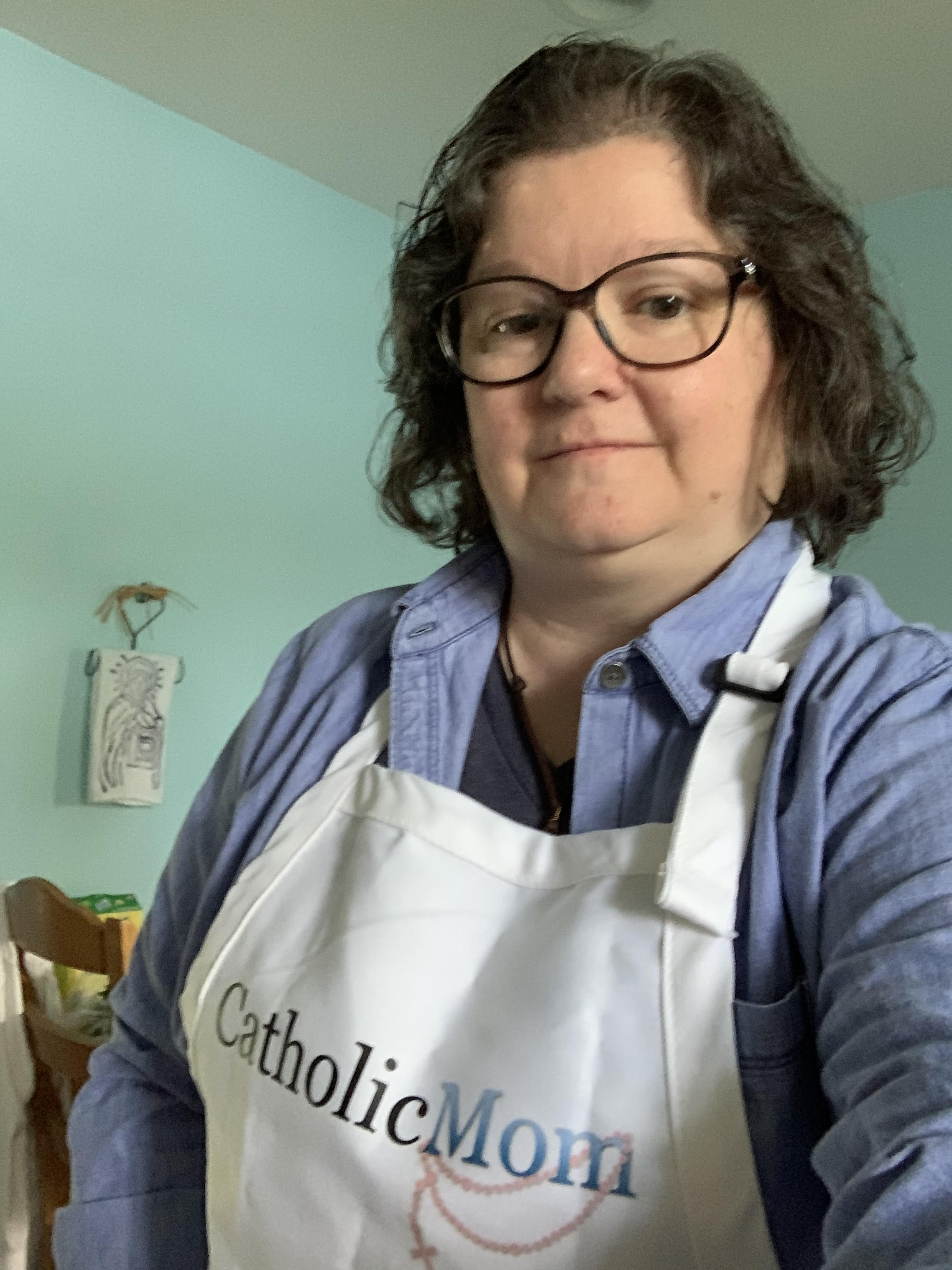 Barb Szyszkiewicz is a wife, mom of 3 young adults, and a Secular Franciscan. She is editor at CatholicMom.com. Barb enjoys writing, cooking, and reading, and is a music minister at her parish and an avid Notre Dame football and basketball fan. Find her blog at FranciscanMom and her family's favorite recipes with nutrition information for diabetics at Cook and Count.