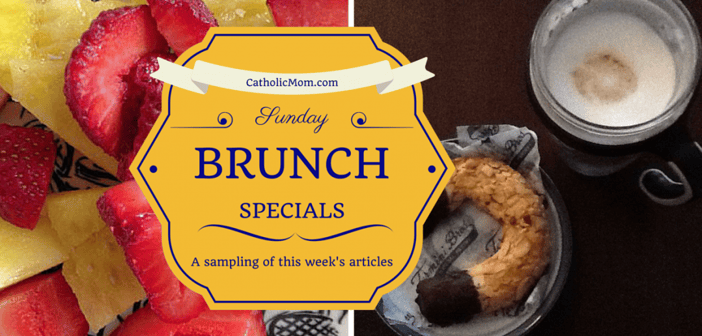 Welcome to the CatholicMom.com Sunday Brunch! We're serving up a buffet of articles from the past week. Grab a cup of coffee or tea and settle in to enjoy some great reads.
Welcome to the CatholicMom.com Sunday Brunch! We're serving up a buffet of articles from the past week. Grab a cup of coffee or tea and settle in to enjoy some great reads.
This Lent, CatholicMom.com is partnering with CRS Rice Bowl in a special way, sharing the CRS Rice Bowl featured recipes on each Lenten Friday. Today, Michele Faehnle samples Cheese Empanadas, a recipe from Colombia.
Read reflections on some of the CC4M presentations by Catholicmom.com writers and learn how you can access the videos for the entire online conference throughout the remainder of Lent.
CRS Rice Bowl

, a Lenten faith formation program from Catholic Relief Services, offers resources that can help people of all ages, families and communities participate in these Lenten practices and deepen their faith.
Whether it's a lunch box trade, a barter for service or a swapping of a bad behavior for a good, life can be a series of negotiations. Sheri Wohlfert shares the story of a recent trade that made a beautiful difference in her attitude and her love of the Father.
Elena LaVictoire calls Lent a liturgically built-in retreat that calls us to simplify our lives and focus ourselves and our families on our relationships with God and offers simple solutions to bring Lent to life in your home.
Sarah Reinhard shares 3 good books for Lent that you can tuck in your purse or pocket or diaper bag or even just put beside the computer for when you force yourself to pause for prayer each day. They're also books that will lead you closer to Christ, and isn't that just what Lent is about?
When you hear the word "fasting," do you automatically cringe? Do you dread Ash Wednesday or Good Friday? Or do you embrace the self-denial of fasting on those days? Ellen Gable Hrkach offers a different perspective on this traditional Lenten discipline.
Erika Marie recommends 10 books for your Lenten Pilgrimage Book list. What will you be reading this Lent?
Is your life or business headed for a breakthrough or breakdown this 2016? Christine Weber offers some clues that you might be missing on growth opportunities.
We may think that motherhood asks everything of us. But when God asks for more, it's surprisingly easy to discover how much more we can give, explains Karee Santos.
Choosing a Confirmation name? Kate Towne tells you what you need to know, and shares why names have always been important in our faith and the reason behind her own choice of a Confirmation name.
Kara Klein wonders how many days she spends dreaming, planning, preparing all the ways she think she can build up God's Kingdom, while she is literally forgetting to love the person right in front of her. During this Lenten season her prayer is to remember her deepest calling.
A warm and comforting bowl of potato soup is just the thing for a cold February dinner. Barbara Stein's recipe is easy to double if you want to feed a crowd.
Our Question of the Week: what's on your spiritual reading list this Lent? Join the discussion and share your ideas!
Subscribe to Our News Feed
Did you know that you can receive a FREE daily CatholicMom.com newsletter with highlights from every single article, every single day? Simply scroll down in the sidebar to find the NEWSLETTER SIGNUP section and fill in your name and email address. You'll never miss another post!
Amazon Shopping
We invite you to support CatholicMom.com with any online Amazon purchases you make using our special link: http://catholicmom.com/amazon - a small portion of your payment will go to CatholicMom.com to help defray our monthly expenses. Thanks for your ongoing support!
Join us for brunch every Sunday to check out our newest menu items!
Copyright 2016 Barb Szyszkiewicz
About the Author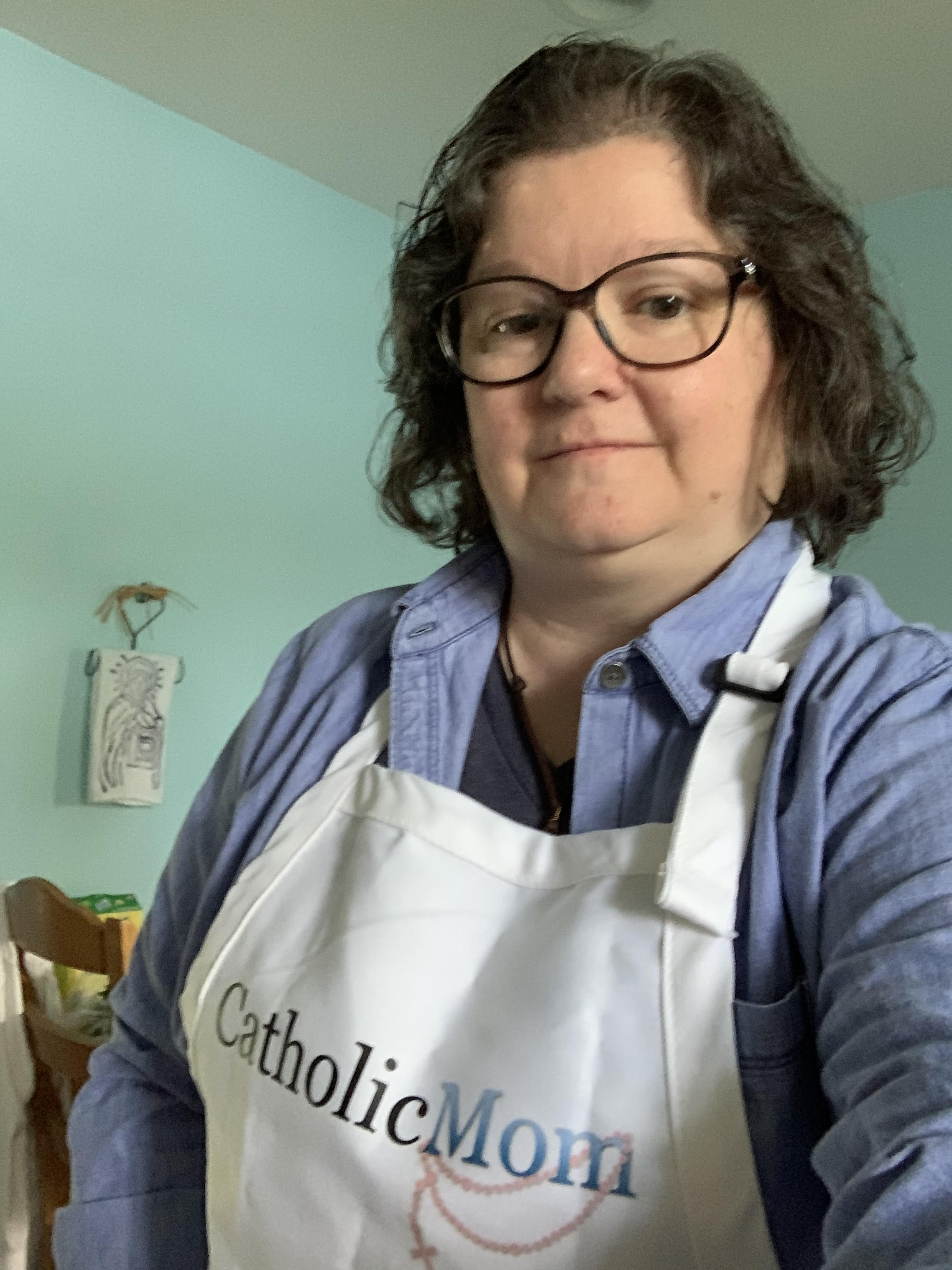 Barb Szyszkiewicz is a wife, mom of 3 young adults, and a Secular Franciscan. She is editor at CatholicMom.com. Barb enjoys writing, cooking, and reading, and is a music minister at her parish and an avid Notre Dame football and basketball fan. Find her blog at FranciscanMom and her family's favorite recipes with nutrition information for diabetics at Cook and Count.