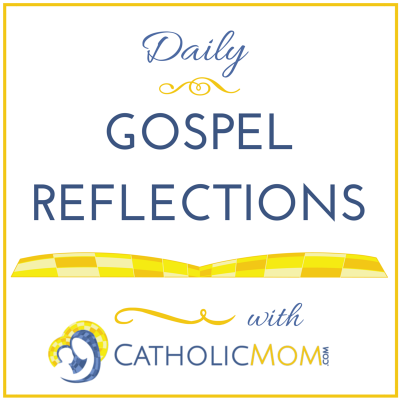 Today's Gospel: Luke 16, 19-31
Today's Gospel reminds me of the "Amazing Grace" verse that says, "I once was lost but now am found, was blind, but now I see."
Today's parable is about a rich man who doesn't notice the poor, sickly, and starving man lying at his door. If he does notice poor Lazarus, he certainly doesn't help him. After they both pass away, the rich man looks up from the "netherworld" where he is being tormented, and sees Abraham comforting Lazarus. When the rich man asks Abraham for comfort, he is reminded that he lived a good life and didn't help poor Lazarus even though he had the ability to do so.
In the afterlife, the roles of the two men are now reversed. The rich man will live in torment and Lazarus will live with God in heaven, healed, whole, happy.
To me, it is monumentally sad, tragic even, that the rich man never got to feel the joy of serving a person (or people) who really needed his help. He never got to look into Lazarus' eyes and see the thanksgiving in them. He never made a difference.
God commands us to help the least of HIS people. As I write this, I feel monumentally blessed to be the kind of person that reaches out to help others and who knows so many great people who do more than I ever could. We were all taught the Golden Rule: Do unto others as you would have done to you! I leave you with this quote from one of my favorite people.
"Be the one!" ~ Mother Teresa
Ponder:
How can you use your time and talent to make our world a better – more loving, comforting, and hopeful place – for the least of your brethren?
Pray:
Dear Lord, I pray that You touch my heart and guide me in ways that encourage me to reach out and help my neighbors. Take me out of my comfort zone and mold me into a more giving and helpful person. Please keep me in Your light that I may never be lost to You and Yours. Amen!
Copyright 2016 Emily Davis
Emily Davis is Catholic convert, homeschooling mom, and 3rd grade religious ed teacher. She lives in the Fort Worth area with her husband Marque and son Christopher. She left her career in event planning and executive administration to stay home with her son who has Aspergers. She writes about faith, life, finances, homeschooling and crafting. davishomemarysmantle.blogspot.com
About the Author