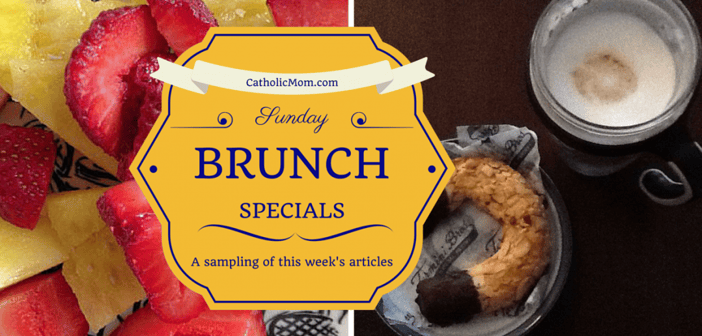 Welcome to the CatholicMom.com Sunday Brunch! We're serving up a buffet of articles from the past week. Grab a cup of coffee or tea and settle in to enjoy some great reads.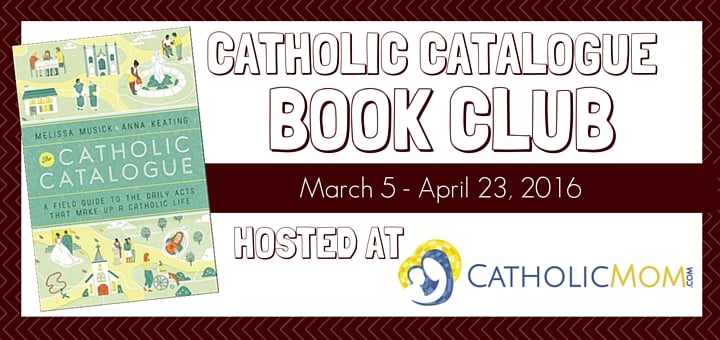 Are you looking for a fun way to grow in your faith? Then you don't want to miss the Catholic Catalogue Book Club!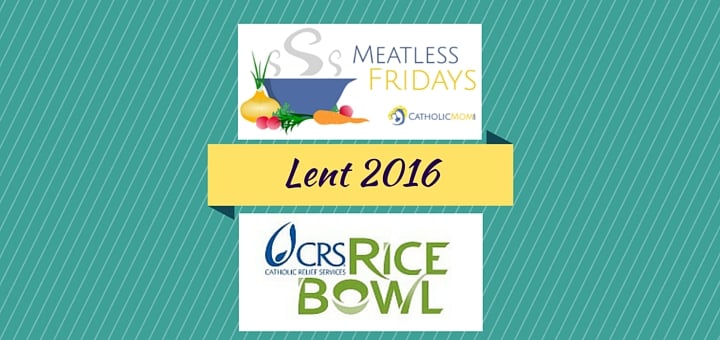 This Lent, CatholicMom.com is partnering with CRS Rice Bowl in a special way, sharing the CRS Rice Bowl featured recipes on each Lenten Friday. Today, Kate Taliaferro samples Kawunga, a cornmeal dish with beans, a recipe from Rwanda.
No time to cook? Mary Lou Rosien proves you can have a simple meatless dinner on the table in only 5 minutes. Try her Veggie Udon Soup this Meatless Friday!
Kelly the Kitchen Kop shares several tips to help parents strive to grow and be better each day so when our kids are parents they can look back and say we were their good examples.
Join our contributors around the family table in this fun feature. Today, Lydia Borja shares a recipe for chocolate cupcakes.
Edibles and clothing, décor and transport – we touch the world as we traverse through our days. Marianna Bartholomew asks, wouldn't it be great to allow this gratitude to also stir in us a sense of responsibility -- one that transcends any sense of entitlement to these goods?
When she couldn't get help with a delayed package, Christine Johnson learned a lesson about compassion for people in need.
Sometimes the hardest thing to do is also the most mundane. Katie O'Keefe talks about finding the courage to get the small things done.
Lisa Hess talks about approaches to organization that preserve our self-esteem as well as our stuff. Find out the 3 things we all need as we organize, regardless of our personal or organizing styles.
Lisa Jones shares how God used a friend to send her a message in the midst of her busy day. Even though she was wrapped up in her own issues and wasn't paying attention to Him, He sent her a messenger to remind her He is always there waiting and loving her.
Marya Jauregui reviews the Truth and Life app and observes that the creators of this app have a mission: to educate Catholics on the beauty and the meaning of the Bible and to have it come alive for us.
There are a lot of ways to express Catholic teachings in a garden. Margaret Rose Realy, Obl OSB, discusses Virtuous Garden themes, beginning this first one on Prudence.
Our Question of the Week: what advice would you give to someone who feels that they haven't observed Lent well so far? Join the discussion and share your ideas!
Subscribe to Our News Feed
Did you know that you can receive a FREE daily CatholicMom.com newsletter with highlights from every single article, every single day? Simply scroll down in the sidebar to find the NEWSLETTER SIGNUP section and fill in your name and email address. You'll never miss another post!
Amazon Shopping
We invite you to support CatholicMom.com with any online Amazon purchases you make using our special link: http://catholicmom.com/amazon - a small portion of your payment will go to CatholicMom.com to help defray our monthly expenses. Thanks for your ongoing support!
Join us for brunch every Sunday to check out our newest menu items!
Copyright 2016 Barb Szyszkiewicz
About the Author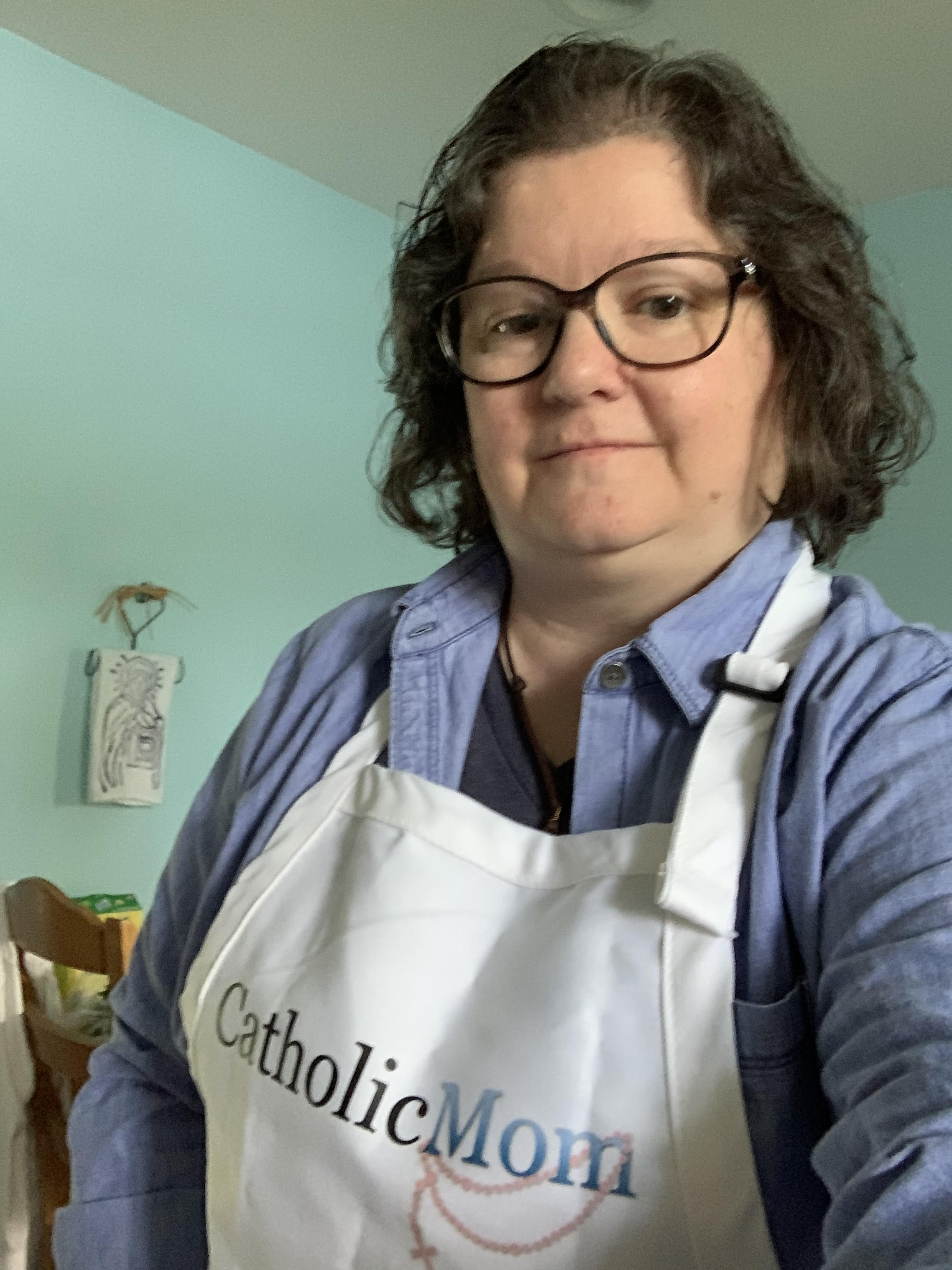 Barb Szyszkiewicz is a wife, mom of 3 young adults, and a Secular Franciscan. She is editor at CatholicMom.com. Barb enjoys writing, cooking, and reading, and is a music minister at her parish and an avid Notre Dame football and basketball fan. Find her blog at FranciscanMom and her family's favorite recipes with nutrition information for diabetics at Cook and Count.