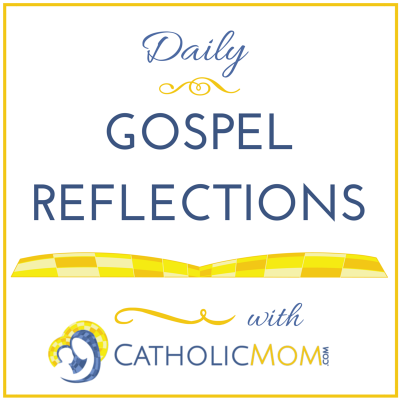 Today's Gospel: John 4, 43-54
Today's Gospel reminds us the power of faith. The man in today's Gospel believed Jesus when he said "You may go; your son will live." This man believed Jesus and left to return to his son. On his way back one of his slaves met him and told him not only did his son live; he began to recover exactly at the time Jesus told him his son would live. This man's faith in Jesus gave life to his son and served as proof of who Jesus was.
When we open our hearts and allow our faith to grow, the sky is the limit. Through Jesus our lives can be transformed. Having faith doesn't mean we will get everything we ask for. Having faith means trusting that God will guide us and do for us what is best for us. God has an amazing plan for each and every person he creates. We may not know what that plan is, and sometimes we may get lost, but God is steady. He loves us and guides us back to the path that leads us to Him.
Ponder:
Do I open my heart to allow my faith in God to grow?
Pray:
Father, please help my heart to be open to your will, increasing my faith, knowing you have a great plan for me.
Copyright 2016 Lorrie L. Dyer
In addition to writing for CatholicMom.com, Lorrie L. Dyer is the Catholic Religious Education Coordinator for her local base chapel and facilitates for the Virtual Learning Center for Faith Formation (VLCFF), University of Dayton. Lorrie also writes poetry and short stories. She is married with three children and lives on a Christmas tree farm (in the making) with her dog, three horses and miniature donkey.
About the Author