Dear Ed,
We met just a few hours ago, on a quick early morning flight from Chicago to Milwaukee. We had both been on the red-eye from LA to Chicago the night before, and this final leg of the journey would bring us back home to Milwaukee, exhausted.
Although I am a pretty solid extrovert, I never, never chat on planes. I greet my row-mates politely while simultaneously pulling my headphones firmly onto my ears. Sometimes I don't even have music playing; I employ the headphones in their symbolic function as an impenetrable wall. I do this mostly because I cannot hear on planes, and trying to speak loudly enough to make myself heard hurts my throat. Shouted conversations also allow the travelers in the surrounding seats to overhear in that creepy, if unavoidable way that air travelers tacitly accept.
But you were very friendly and sweet--and insensitive to the heavy symbolism of headphones--so I broke the no-chatting policy for you.
You told me about your trip to LA to visit your 82-year-old sister. You told me about your wife, suffering from Alzheimer's. You told me about your two children. After you asked me about my job at the Apostleship of Prayer, you told me about your family's religious practices. You are Lutheran, and your wife Catholic. Being in a religiously mixed marriage has been very difficult for you. You managed it, when your wife was well, by switching churches each week: one week a Lutheran service, the next a Catholic Mass. I was fascinated when you told me that the Lutheran spouse got to choose the Catholic church each week while the Catholic spouse chose the Lutheran church. I know a lot of "mixed" couples, but your solution to Sunday worship was totally new to me.
You told me your Sunday worship system was particularly savvy because it allowed you to avoid congregations and priests you did not like. You never returned to a church where the "priest went on and on about the Virgin Mary and the Eucharist and all that crap." I told you I personally didn't think the Virgin Mary and the Eucharist fell into the "crap" category, and you backed off a bit for a minute before complaining about the saints. Fine, fine. We discussed the meaning of canonization for a minute or two, but I sensed you weren't looking for data. You really wanted to tell me more about your wife.
One of the best presentations I have attended recently was called "The Question Behind the Question," given by Roy Petitfils, a counselor, speaker, and writer in Lafayette, LA. Roy's talk focused on teenagers, but his insights apply to all humans. Roy's beautiful presentation invited us to see that when people ask questions about facts, they often really need an answer about relationship. When a teenager once asked her high school theology teacher, Mr. Petitfils, about church teaching on abortion, Roy gave her a nuanced, but catechetical, answer. The girl burst into tears and ran from the room. What Roy realized after class, with the help of the girl's friends, was that her family was currently in crisis: a family member had undergone an abortion and had been summarily kicked out by her parents. Roy's student did want to know Church teaching, on some level, but mostly she wanted help making sense out of the chaos in her relationships. Was she ever going to see her sister again? Would God forgive her sister? Would her family ever be reunited?
The more I reflect back on our sunrise conversation, Ed, the more I realize you were actually pretty antagonistic toward me at times. But I don't mind, not really. We might have disagreements about the beauty of religion, but I'm glad I took off my headphones to hear about the challenges of octogenarian life. I heard how, during your trip to LA, you consoled your sister. She suffers from mild dementia, and she dominated your conversations with worries that she had not been an attentive sister and daughter to you and your parents. You spent your vacation easing her troubled mind. I told you how heroic it is to continue to care for your wife in your home. You brushed off ideas of heroism and said plainly: "We're still in love with each other. We don't just live together. It's not just habit."
I think you are a brave man, Ed. A little rough around the edges, too. I get the feeling you don't often open up like this. I was surprised and honored that I could learn so much about you on a twenty-minute flight. I am sorry that for many years, some time ago, you and your wife hardly spoke to each other. Religious differences and other difficulties ushered a certain coldness into your home. But you told me what broke the ice: prayer. Toward the end of our conversation, we came back to prayer, which is what I started, I suppose, when I told you I work for the Apostleship of Prayer.
You and your wife started to walk the long, delicate journey back toward each other once you started praying together. You started out hesitantly, awkwardly, with the Lord's Prayer. Gradually, each of you added your own prayers as well. You described how this practice of prayer healed you. How God healed you. You were convinced your wife needed to change if your marriage was ever going to be anything but a chore; through prayer, God grabbed a hold of your heart and changed you both instead.
You admitted to me, Ed, that you would take care of your wife as long as possible in your own home. I promised I would pray for you both. As the sun rose over the frozen waters of Lake Michigan, I asked if you wanted to join me in a morning Our Father. You scoffed: "I'm not that religious."
I suspect maybe you are religious, Ed. You are religious because you care about the relationships in your life. You care about your relationship with God. That's prayer--being attentive to your relationships is prayer. The word religion stirs anger in your heart, and I am sorry for that. But Ed, you are a prayerful man. And I will think of you as I pray the prayer Christ himself taught us.
Your friend from flight #5396,
Grace
©2016 Grace Mazza Urbanski
About the Author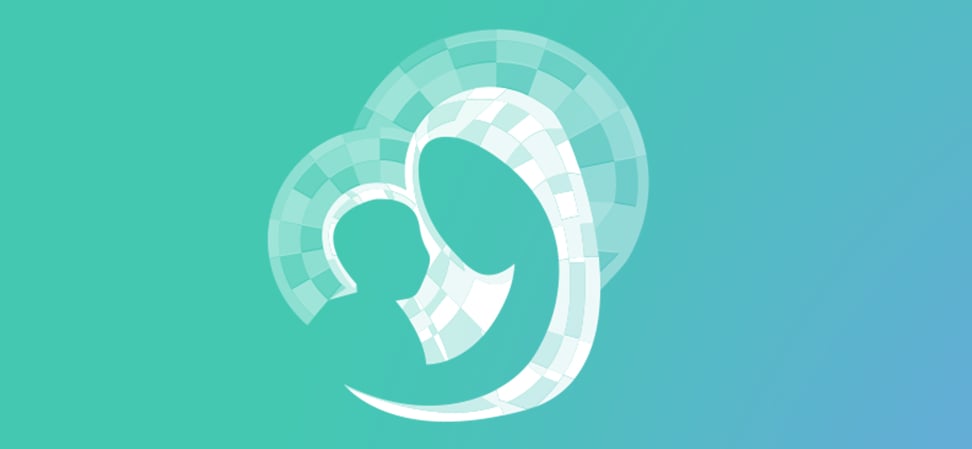 We welcome guest contributors who graciously volunteer their writing for our readers. Please support our guest writers by visiting their sites, purchasing their work, and leaving comments to thank them for sharing their gifts here on CatholicMom.com. To inquire about serving as a guest contributor, contact editor@CatholicMom.com.