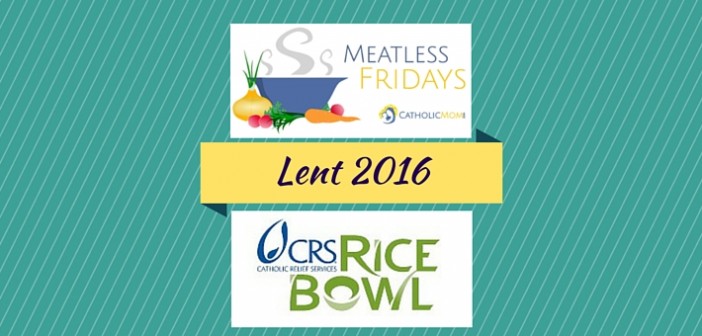 This Lent, CatholicMom.com is partnering with CRS Rice Bowl in a special way, sharing the CRS Rice Bowl featured recipes on each Lenten Friday--and 5 CatholicMom.com writers have prepared these recipes and shared their experiences with you! These posts will also be included on the CRS Rice Bowl website. Why not try these simple recipes in solidarity with our brothers and sisters around the world? They're inexpensive and easy to prepare, and the money you've saved by making a simple meal can be placed in your family's Rice Bowl to help feed our brothers and sisters in need.
1 onion, diced
1 red bell pepper, diced
2 garlic cloves, minced
2 T fair trade olive oil
3 15-oz cans red beans, drained
2 c water
1 vegetable bouillon cube
1 yellow chili, seeded and minced
1 jalapeño, seeded and minced
1 15-oz can diced tomatoes with liquid
Juice of 1 lime
2 chayote squash, peeled, seeded and cut into cubes (may substitute yellow squash or zucchini)
Fresh cilantro
4 c cooked white rice
Sauté onion, bell pepper and garlic in oil until translucent. Add beans, water and bouillon, and heat thoroughly. Add yellow chili, jalapeño, tomatoes, lime juice and chayote, and simmer on low for about an hour. Add cilantro and serve over rice.
Serves 4–6
Chef's Reflection:
My children crowded beside my elbow as we served the Bean Soup with Squash and Rice.
"So, it doesn't have any meat in it at all? No chicken?" my daughter inquired, carrying her plate to the table.
My oldest son rolled his eyes. "No, silly, it's for Lent," he groaned.
"No way!" she retorted. "It's not even Lent yet for a while! It was just Christmas!"
Over their bickering, I tried to let them know that we were tasting this recipe ahead of time so we could review it. "Other families might want to try it, too, so we're going to let them know how we like it," I told them.
"Oh," my daughter said, "I definitely think it would be better with some chicken in it."
* * * *
Growing up, I remember well sitting at my grandmother's table as dinner drew to a close. Everyone was waiting for dessert, but we had to clear our plates first. It was important to Grandmother that we all be members of her "Clean Plate Club" and finish all of our food. It was wasteful to leave food behind. Worse than that, it was ungrateful. "There are children starving in China," she would tell us. "Don't you feel bad about that? Finish your meat." I never would have complained about what she served. After all, children in poor countries who had no food would be happy to have what I didn't want to eat.
These lectures about those poor children in developing countries were well intended, but they did little to encourage me to care about their plight. I couldn't exactly box up my uneaten hamburger steak and mail it to Africa. Mostly, the scoldings about food just made me feel guilty.
Sharing recipes from around the world with my own children feels like a more authentic way of teaching gratitude and empathy. Instead of painting a portrait of "poor, starving children" in other countries, we are expressing solidarity with families and children around the world. It is true that many people have less than we do. It is true that we should be grateful for our abundance. It is true that especially during Lent, we should share with those who have less. It is not true, however, that people in developing countries need our pity and our guilt over unfinished hamburger steak. Instead, they need us to think of them as our brothers and sisters, to consider their unique gifts and their unique needs, and to find ways to help them that are life-giving and sustaining. We appreciate the work of Catholic Relief Services and the opportunity to support ministries that make a difference in the lives of others without condescending.
As our family enjoyed the bean soup together, we lit a candle and prayed for the people of Honduras. We found the country on the globe and talked about the climate and language there. My children had lots of questions about the people and the culture. In the midst of this lively discussion, I was grateful- not just for everything we have, but for the chance to try this recipe in this way. It gave us a chance not just to learn a little about Honduras but to express our solidarity with our brothers and sisters there as we ate our meal. When my children look back on this meal, I hope they remember how we prayed for Honduras. I know that's what I'll remember…not whether they left any food on their plates.
You can find all the CRS Meatless Friday recipes here.
All our Meatless Friday featured recipes are linked here.
Copyright 2016 Abbey Dupuy.
Recipe and photo copyright 2016 Catholic Relief Services. All rights reserved. Used by permission.
About the Author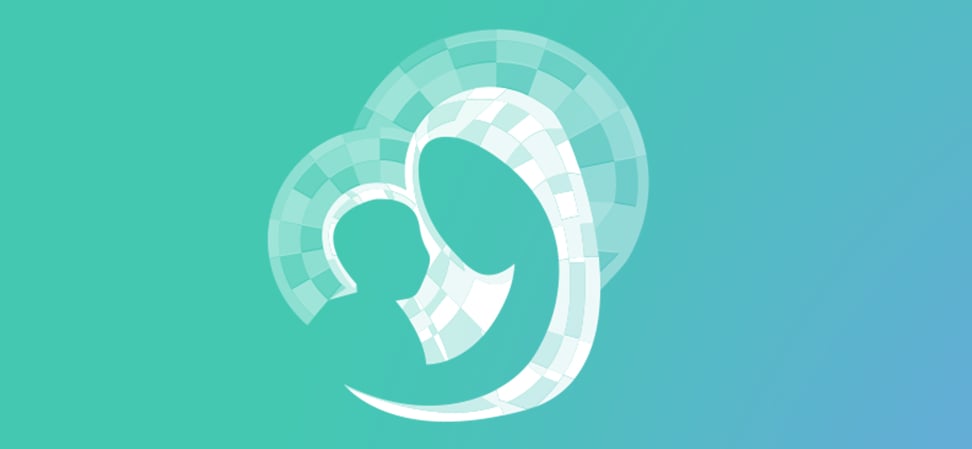 We welcome guest contributors who graciously volunteer their writing for our readers. Please support our guest writers by visiting their sites, purchasing their work, and leaving comments to thank them for sharing their gifts here on CatholicMom.com. To inquire about serving as a guest contributor, contact editor@CatholicMom.com.