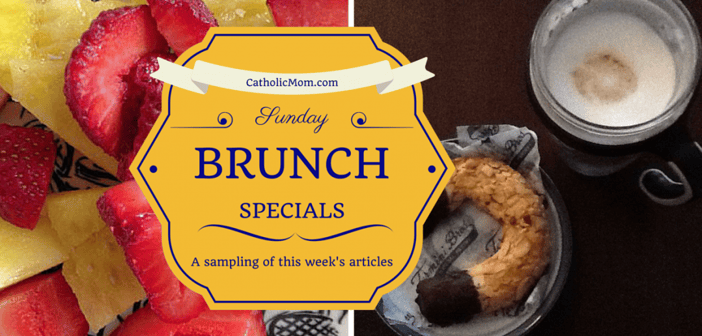 Welcome to the CatholicMom.com Sunday Brunch! We're serving up a buffet of articles from the past week. Grab a cup of coffee or tea and settle in to enjoy some great reads.

Ellen Mongan, Sterling Jaquith, and Erika Marie chat about Marriage, how we grow in holiness, avoid or get out of the pitfalls, and stay accountable to each other by keeping a daily "Measure of Marriage."
Are you looking for a fun way to grow in your faith? Then you don't want to miss the Catholic Catalogue Book Club!

Read reflections on some of the CC4M presentations by Catholicmom.com writers and learn how you can access the videos for the entire online conference throughout the remainder of Lent.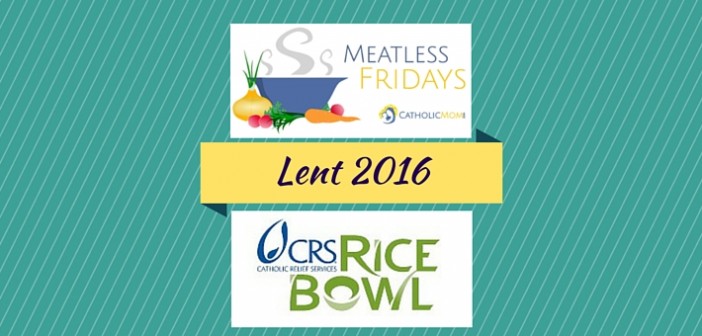 This Lent, CatholicMom.com is partnering with CRS Rice Bowl in a special way, sharing the CRS Rice Bowl featured recipes on each Lenten Friday. Today, Abbey Dupuy samples Bean Soup with Squash and Rice, a recipe from Honduras.
Armed with Mother Teresa's commission to be faithful, Celeste Zepponi urges us to clothe ourselves with Christ's LOVE as we approach our commission to participate in the Spiritual Works of Mercy.
You've heard the names Perpetua and Felicity in our litanies for years, but do you know their story? Jane Korvemaker dives into their astonishing lives and their choices that have truly made them saints.
Can't go away on retreat this Lent? Susan Bailey presents this multi-media stay-at-home retreat featuring a podcast, music, videos and downloadable handouts.
As part of their Lenten observance, Michael Carrillo and his wife are reading the Gospel of Luke. Michael provides ideas on what helps him reflect upon the readings and how Luke is influencing his family's Lent.
Stuart Dunn reviews two books for children, both with the same talented illustrator: Let's Pray the Rosary and Junípero Serra, an easy-to-read biography.
While Pat Gohn was in Philadelphia for the World Meeting of Families last fall, she visited the National Shrine of St. Katharine Drexel. In honor of the saint's feast on March 3, Pat shares a photo diary of her trip to the shrine.
Elizabeth Pardi observes that friendship in the sense of companionship is one thing. Friendship that has one person surrendering her own comfort and well-being for the sake of the other is a whole new ballgame.
Nicole Johnson reflects on the love and shelter afforded to each one of us as Jesus' adopted sons and daughters in the light of her own daughter's adoption story.
In "When You Suffer: Biblical Keys for Hope and Understanding," Jeff Cavins tackles the difficult question of why a good God allows us to suffer and what we can do to make that suffering have value in our lives. Patrice Fagnant-MacArthur discusses the highlights of the book.
Grace Mazza Urbanski writes a moving letter to a man she met on the plane who taught her something beautiful about how prayer heals relationships.
Treasure hunting is exciting! But the treasure Judith Costello used to put inside her special boxes was often a letdown. Now, she encourages young people to get excited about heavenly treasure!
Join us for the first-ever online Cinema Novena to St. Joseph with the film Young Messiah for prayer and catechesis.
Melanie Jean Juneau observes, "It is not easy to let go of control because I am naturally wired to act just like a vacuum cleaner, sucking up all my children's pain." Do you have Vacuum Cleaner Syndrome too?
Barb Szyszkiewicz, OFS admits that her use of some social media can border on the compulsive. What do you do to alleviate your fear of missing out?
Is there a theme of healing in the Gospels? Lori Hadorn-Disselkamp examines the ways in which Jesus is a healer.
Sterling Jaquith reviews The Mass Box, which focuses on preparing your kids for Mass and celebrating the liturgical season.
Our Question of the Week: do you set a limit regarding outside activities for your children? How do you help your children and teens manage their commitments so that they don't become overwhelming? Join the discussion and share your ideas!
Subscribe to Our News Feed
Did you know that you can receive a FREE daily CatholicMom.com newsletter with highlights from every single article, every single day? Simply scroll down in the sidebar to find the NEWSLETTER SIGNUP section and fill in your name and email address. You'll never miss another post!
Amazon Shopping
We invite you to support CatholicMom.com with any online Amazon purchases you make using our special link: http://catholicmom.com/amazon - a small portion of your payment will go to CatholicMom.com to help defray our monthly expenses. Thanks for your ongoing support!
Join us for brunch every Sunday to check out our newest menu items!
Copyright 2016 Barb Szyszkiewicz
About the Author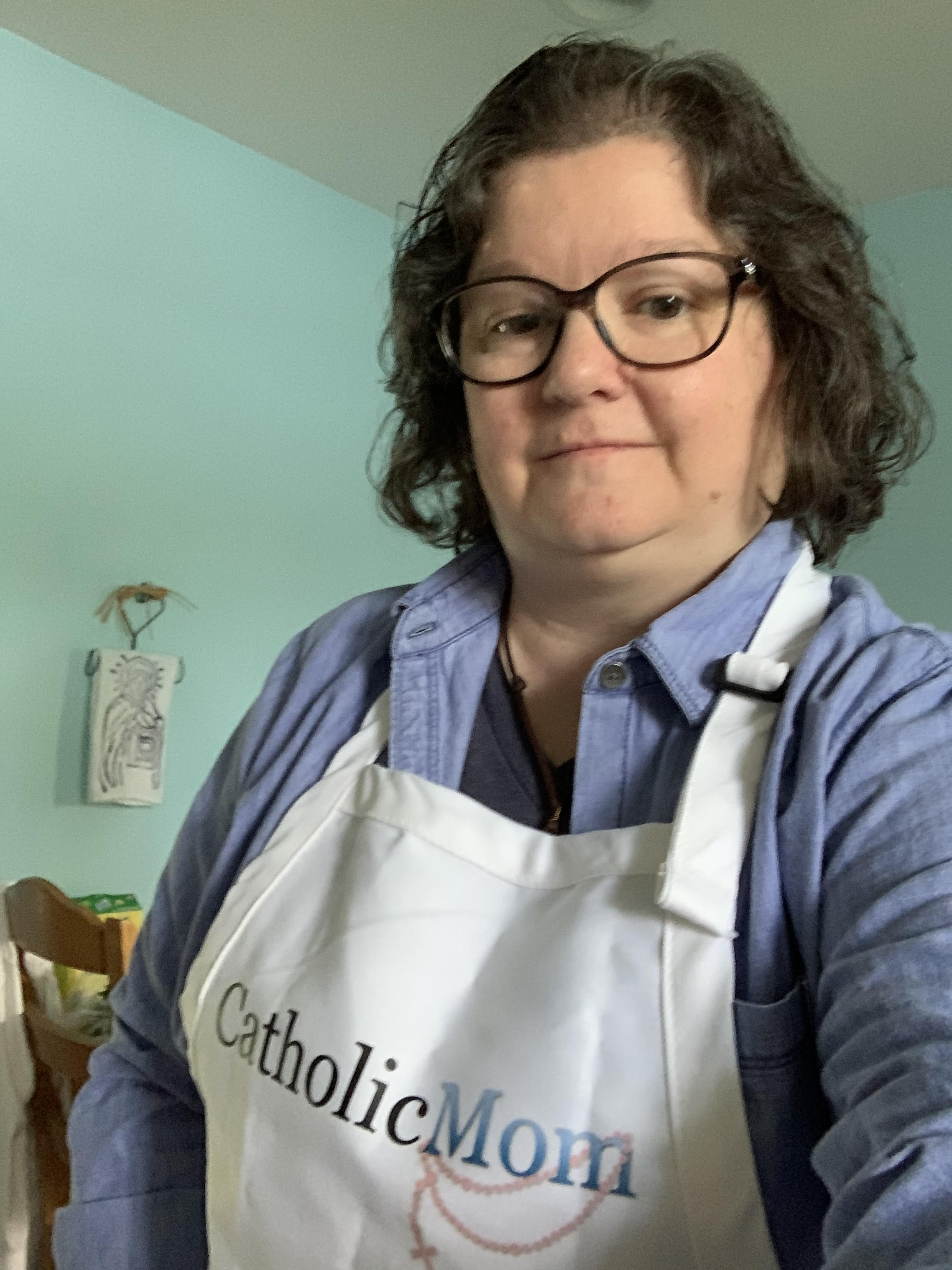 Barb Szyszkiewicz is a wife, mom of 3 young adults, and a Secular Franciscan. She is editor at CatholicMom.com. Barb enjoys writing, cooking, and reading, and is a music minister at her parish and an avid Notre Dame football and basketball fan. Find her blog at FranciscanMom and her family's favorite recipes with nutrition information for diabetics at Cook and Count.