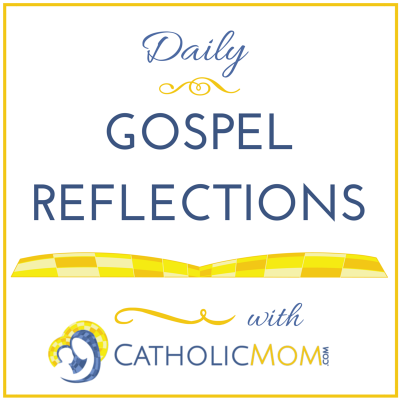 Today's Gospel: John 8, 51-59
In the Gospel today, we see that Jesus has returned to the temple to preach to the people. He spoke to the people about who he was, a truth which the Jews could barely believe, especially from such a young man "not even fifty years old". Jesus tried to tell them that he was from God, the Father, and that he knows him intimately, that those that listen to him, will not see death...as we know it. The Jews didn't understand how Jesus could know God this well, as his Father, or that he came from the Father.
Trying to be humble, Jesus told them, "If I glorify myself, my glory is nothing, it is my Father who glorifies me." But still the Jews couldn't believe Jesus. The truth is way beyond their comprehension, and so instead of letting it sink in and letting their hearts be changed, the Jews began to to take up stones against Jesus to rid themselves of this confusion. It is the same with us: we try to destroy the source of our confusion.
Today we celebrate St Patrick, who led a difficult life; he was forced into slavery as a young boy, but escaped back to his home to finish his religious studies and become a Bishop. After this, he was led back to Ireland by a dream of the voices of Ireland calling to him. He built and founded many churches across Ireland, converted the country to Catholicism, and saved souls for 40 years. St. Patrick believed in the mystery of our Heavenly Father and Jesus, hence he spent the rest of his life spreading the news about Jesus. He accepted the truth and was led by it.
The mystery of our God never ends, but we need to let go of ourselves, let God come into our hearts and allow him to help us understand. We need not destroy or turn away from the confusion, but turn to him who is the "I AM" and be his children.
Ponder:
St. Patrick devoted the rest of his life teaching, converting a country to Jesus and the Catholic faith. Is there some part of your faith that you would give of yourself to others full force?
Pray:
Dear Jesus, as a follower of yours, I want to spread the word about you. Help me to have the confidence in myself to talk about you and evangelize others around me. Amen.
Copyright 2016 Elizabeth Weidner
Elizabeth "Ebeth" Weidner is a Master Catechist writing for Catholic Mom for the past 6 years, along with a number of other online and printed resources. A former Catholic homeschooling mom, she and her scientist husband have three amazing young adults that call them mom and dad! She writes at acatholicmumclimbingthepillars@blogspot.com
About the Author