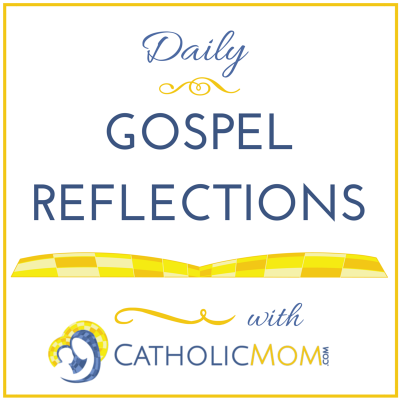 Today's Gospel: Matt. 26, 14-25
Lent is coming to a close. Tomorrow the Triduum begins with the celebration of Holy Thursday. The joy of Easter is right around the corner but today, we remember the reality that Jesus faced-being betrayed by one of his closest friends for a lousy bag of silver!
I can't even imagine how deeply hurt Jesus was knowing that He would be betrayed by one of the Twelve. I like to claim that I would NEVER have been the person to betray Jesus at his most difficult time. But the reality is, I'm not as innocent and pure as I'd like to think I am.
How many times have I betrayed Jesus by my sinfulness? How many times have I chosen the "bag of silver" called pride instead of following His Way? Does it hurt Him as much when I betray Him? Even at the end of these forty days of prayer, preparation and penance; I'm still not worthy of His love. Thankfully, Jesus' love for us isn't something we can ever earn or deserve. It's a gift freely given.
That's the joy of Easter. That's why we celebrate. That's why we keep trying every day to be more like Christ.
Ponder:
In what ways do I betray Jesus? What areas of my life am I holding back from Him? How can I give myself to Him more fully and freely?
Pray:
Jesus, you were hurt by someone who was one of your closest friends. Help me to never hurt you like that. Help me to always stay by Your side even when it's difficult. Amen.
Copyright 2016 Laura B. Nelson
Laura Nelson is a wife, mother of three children, Catholic blogger, author, speaker, teacher, and life-long student of the Catholic faith. She blogs at www.greenforgod.blogspot.com and www.suburbansainthood.com. When she isn't working, mothering, writing, blogging, or speaking about our faith, she tries to keep up with the laundry, spend time with her family, and take an occasional nap.
About the Author