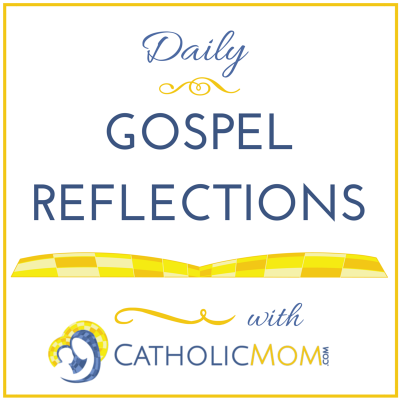 Today's Gospel: John 18:1—19:42 - Good Friday
I've read and heard the account of Jesus' Passion countless times, yet it still stirs strong emotions in me. Today, the first thing I feel is anger at Judas for leading the soldiers to Jesus. Then I'm amazed that even though the soldiers acknowledge Jesus' authority, they arrest him anyway. When Peter cuts off the ear of the slave, Malchus, I'm appalled. How can Peter do such a thing after all of Jesus' teachings about peace and love? Later, when Peter denies Jesus the first time, my heart quickens. I'm filled with guilt and shame as I recall how I, in my own way, have denied Jesus by failing to defend my faith at times. When Jesus is first struck, I instinctively jerk away as though slapped myself. I feel both physical and emotional pain at how Jesus is mistreated. Yet I'm also filled with awe at Jesus' calmness through his whole ordeal, especially because he knew "all that was to happen to him."
The most heart-wrenching emotions come when Jesus looks down at his mother. Tears well up in my eyes as I picture the Blessed Mother standing there, watching her son die. I can't imagine anything worse for a mother. How does she bear it? I feel grateful she at least has the support of "the disciple whom [Jesus] loved."
Finally, just when grief and sorrow threaten to overwhelm me, I sense a glimmer of hope. Nearby, there is a garden. In the garden is a "new tomb," and that is where Jesus' body is laid. To me, the word "garden" hints at new life. And I'm reminded that the Passion isn't the end, but a passageway to a new beginning. One filled with joy.
Ponder:
Read the Passion slowly and carefully, noting the emotions the words stir in you. What do your feelings tell you about your own faith journey? Do you sense a call to change, to a new beginning?
Pray:
Lord, forgive me for the times I failed you by not standing up for my faith. Please give me the courage to speak up, but to do so with love and peace.
Copyright 2016 Carmela Martino
Carmela Martino is a freelance writer, children's author, and writing teacher. Her children's novel, Rosa, Sola, about an Italian-American girl growing up in 1960s Chicago, was awarded the Catholic Writers Guild Seal of Approval. Carmela's articles have appeared in the Chicago Tribune, Catholic Parent, New Catholic Explorer, and other publications. She blogs about writing and teaching at TeachingAuthors.com
About the Author