Enjoy Catholic coloring pages, lesson plans, Mass worksheets, crossword and word search puzzles and more to help you prepare for Sunday Mass. These activities, prepared by our Sunday Gospel Team, are free for you to print and share with your family, classroom or parish.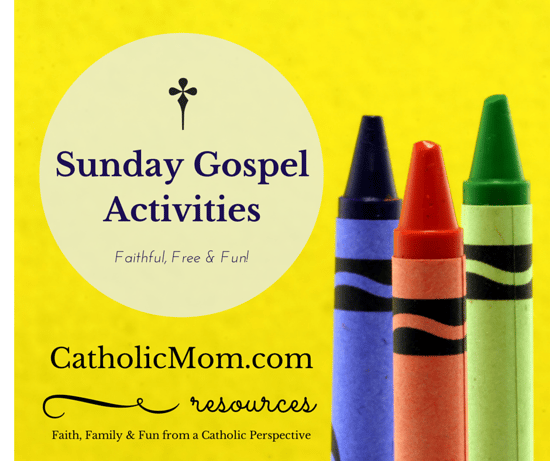 Please note that all missing activities will be added as soon as they are available.
Special Announcement: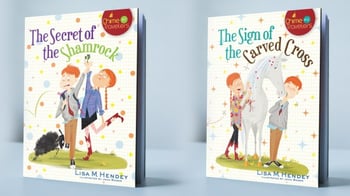 Have you heard about the new "Chime Travelers" series of books by CatholicMom.com founder Lisa Hendey? In these fiction chapter books specially crafted for 2nd to 5th graders, brother and sister twins Patrick and Katie "chime travel" to interact with amazing saints. Check out Book One, The Secret of the Shamrock (St. Patrick) and Book Two, The Sign of the Carved Cross (St. Kateri) for great reading for your family or classroom that's fun and faith-filled! Find the books at your favorite Catholic bookstore, at Franciscan Media or on Amazon.
Catholic Coloring and Activity Worksheets
April 3, 2016 – Second Sunday of Easter, Divine Mercy Sunday
Click on the links below to download each item
April 10, 2016 – Third Sunday of Easter
Click on the links below to download each item
April 17, 2016 – Fourth Sunday of Easter
Click on the links below to download each item
April 24, 2016 – Fifth Sunday of Easter
Click on the links below to download each item
Extra Activities & Resources:
Please feel free to pass along these resources to teachers, families and parishes who may find them helpful.
Support CatholicMom.com
We thank you for your kind feedback and for helping to spread the word about the site. If you have found our resources helpful this year, we ask that you prayerfully consider a small donation to the site to help keep our activities free and online for students and families around the world. We accept donations to help maintain and grow CatholicMom.com. You may donate either by PayPal to lisahendey@gmail.com in any amount or by check payable to Lisa Hendey. Donations are not tax deductible but are greatly appreciated and go directly to help us keep our activities free and available for families and children around the world.
Donations by Mail:
Please make checks payable to "Lisa Hendey"
Lisa Hendey
CatholicMom.com Support Fund
2037 W. Bullard #247
Fresno, CA 93711
About the Author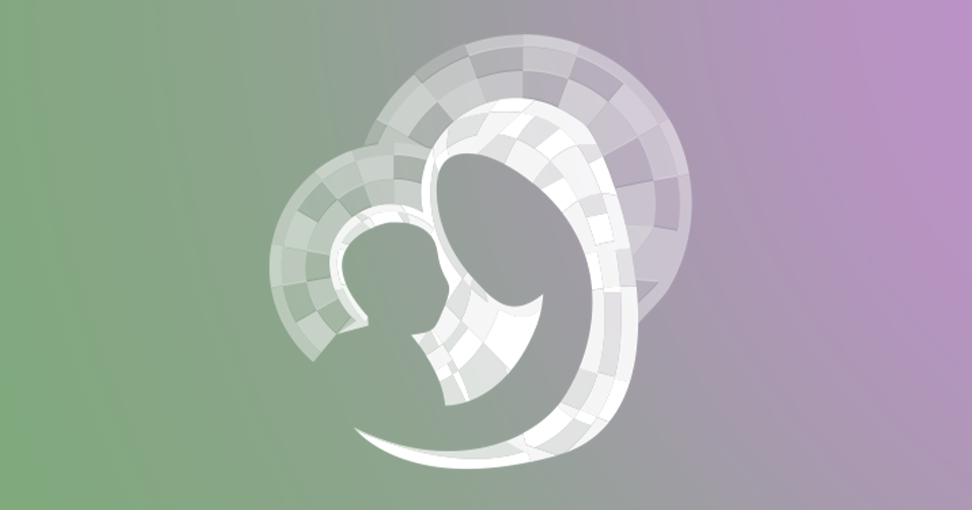 Laura Grace writes our lesson plans from St. Nicholas Chapel at the Pax River Naval Air Station in Patuxent River, Maryland. Visit Laura at her blog at The Catholic Toolbox. Elyse A. is a student who enjoys her faith and writing. Margaret Dwyer, a wife and mother of 4 children, lives in Easton, MA and runs Vacation Bible School at her parish in addition to teaching CCD and serving on the Pastoral Council. Margaret credits a friend's persistent urging to pray the Rosary and attend Mass during the week during a difficult time as a pivotal moment in her life, and feels called to bring Catholics to a deeper faith life by promoting the sacraments and the Rosary!