Pope Francis carries a prayer intention close to his heart: African Christians. In the month of April, he asks all Christians around the world to unite in prayer for followers of Christ on the world's second-largest continent. Here are the words to his April evangelization prayer:
That Christians in Africa may give witness to love and faith in Jesus Christ amid political-religious conflicts
Earlier this year, the Christian charity Open Doors produced a report called Freedom of Religion and the Persecution of Christians. Though the report confirms North Korea as the most difficult place in the world to be a Christian (for 14 years running), many African countries are downright lethal. The report's six most dangerous countries for Christians are in Africa: Nigeria, Central African Republic, Chad, Democratic Republic of Congo, Kenya, and Cameroon. Nigeria, at the top of the list, has more than 80 million Christians--the highest Christian population in Africa, according to the Pew Research Center. Tragically, the Open Doors report tells us "there were more recorded killings of Christians due to their faith in northern Nigeria in 2015 than in the rest of the world put together: 4,028 out of a worldwide total of 7100 reported deaths."
Pope Francis asks all members of the Church to unite in prayer this month for our brothers and sisters in Africa. In the midst of Easter joy, we are happy to oblige. The Pope's Worldwide Prayer Network (traditionally known as the Apostleship of Prayer) has produced a video to help us pray. This month's video includes our recent interview with a priest from Nigeria.
[embed]https://youtu.be/hiaP8NaaZdU[/embed]
There are lots of great ways to join in prayer with the Pope and the universal church--just watching that video counts! Better yet, we can bring Pope Francis' intention to Mass with us, in our hearts. Uniting our prayers to the Eucharistic celebration is beautiful and deeply effective, since Mass is the very best prayer we Catholics offer.
The Apostleship of Prayer has another favorite way of praying with the Pope, and it sounds a lot like something our mothers or grandmothers might have hollered when we were young:
"Offer it up!"
That's right! We can offer our personal experiences as a "living sacrifice" (see Romans 12:1). Let's offer up our daily prayers, thoughts, words, actions, joys, and sufferings. Let's unite our sacrifices to the perfect sacrifice of Jesus we celebrate every day in the Eucharist. Our sacrifices--little or big, happy or sad--become the stuff of miracles. Really! Consider the example of the loaves and fishes. This story appears six times in the Gospel. The details vary slightly from one account to the next, but the basic elements are the same:
Jesus speaks, at great length, to massive crowds. The people become hungry. Jesus suggests that the disciples find them something to eat, to which they reply with a little bit of sass, "Are we to buy two hundred days' wages worth of food and give it to them to eat?" (Mark 6:37).
Unfazed by the attitude problem, Jesus asks them to offer anything they can spare.
We all know what happens next:
---
Using the pathetic, inadequate offering the disciples reluctantly scrounge up, Jesus goes to work.
He blesses their offering, breaks it, and uses it to satisfy thousands of hungry people.
Every man, woman, and child is satisfied, and baskets overflow.
---
Jesus uses a tiny offering and transforms it into real help for people in need. Whether it's a small child or the disciples who provide the offering, Jesus blesses it, breaks it, and transforms it into the exact thing needed by suffering people.
This is why "offer it up" are three of the most powerful words I know.
When we are confronted with problems we know we can't solve, Jesus remains calm. He asks us to give what we can. Often, we have no confidence. We scoff at our own pathetic attempts. We rage against the mightiness of the task which overwhelms us. We cannot imagine how God could possibly use our boring little sacrifices of dish-washing, tooth-brushing, or email-managing to keep Christians from being kidnapped and murdered.
But Jesus takes whatever we offer. He blesses it. He breaks it. He transforms it into grace for ourselves and for all people in need. Specifically in this month of April, Pope Francis asks us to offer our prayers and sacrifices for Christians in Africa. We can DO this, CatholicMoms!! Have a soccer practice carpool to arrange? Offer it up. Have a major project due? Offer it up. Have a diaper to change? Offer it up. Have a stressed-out husband to console? Offer it up. Have a long-awaited girls' night out to enjoy? Yep, you guessed it, offer it up. Simply direct your gaze at our Lord, dig deep into whatever activity you are doing, and tell him, "This is for you, Lord. Please use it as you will."
The disciples had the honor of watching Jesus' miracle in front of their eyes. Not so for us, most of the time. The prayers we offer live a hidden life. Maybe that's why we're so reluctant to have confidence in our prayers. Maybe we'd like a sign once in a while. We pray and we pray, and nothing ever seems to happen.
Well, that's how prayer works too. Because what are we doing when we're praying? We're bringing our needy hearts to the Heart of Jesus. We are standing with him on a hillside gathering up crusts and fish guts and screaming, "Is this enough?" We may be sassy, or skeptical, or weary, but we're with him. We're in the presence of Jesus, looking at him while he looks at us. We're spending time with the very creator of the universe, trusting him, loving him, and growing to be a little more like him.
We all wonder whether God hears our prayers. We often object that God's response is slow, or inadequate, or absent. But the Gospel encourages us with its overflowing baskets. God always, always hears and answers.
Pope Francis is fond of saying "Let us allow God to surprise us!" If we find that we've given up on prayer, let's try again. God has not failed us. Whatever good things we want, God wants them infinitely more than we do. If we want healing, God wants it more. If we want a loved one to return to faith, God wants it more. If we want our brothers and sisters in Africa to proclaim freely their faith in Jesus, God hears our cry and invites us to contribute an offering toward the miracle God himself already has in mind.
God is infinitely more creative than we are, of course; his baskets often overflow with gifts we neither requested nor recognize. As we pray, let's also ask for the peace that comes with knowing God is taking care of us--all of us.
And let's pray WITH our children! The Apostleship of Prayer offers reflections and activities for every single one of the Pope's special prayer intentions. Visit the children's page here, or print our free PDF to help children pray for African Christians: African Christians Children Reflection_April 2016.
Thank you for praying with the Pope!
©2016 Grace Mazza Urbanski
About the Author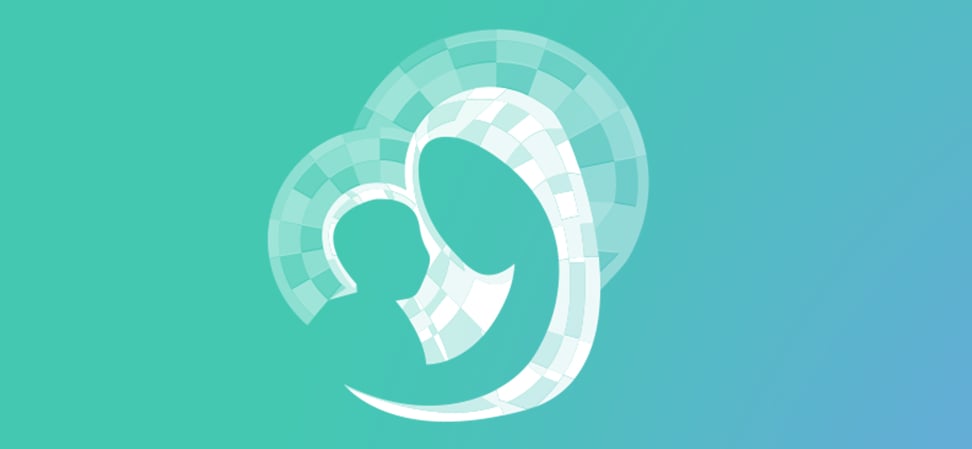 We welcome guest contributors who graciously volunteer their writing for our readers. Please support our guest writers by visiting their sites, purchasing their work, and leaving comments to thank them for sharing their gifts here on CatholicMom.com. To inquire about serving as a guest contributor, contact editor@CatholicMom.com.