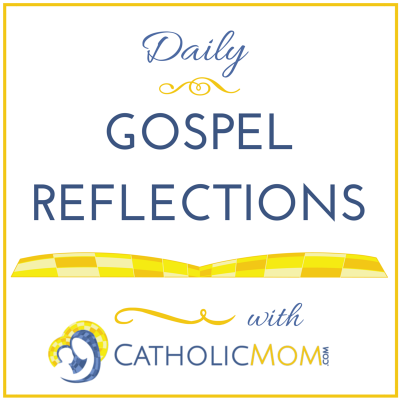 Today's Gospel: John 21, 1-19 - Third Sunday of Easter
Jesus's closest friends and disciples don't recognize him. Why not? A literal person wants to know but, apparently, people at the time the Gospel was written didn't care. What mattered to them, it seems, is what happens when they do recognize him. As soon as he understands, Peter leaps into the surf, leaving his boat and his fish and his friends.
He leaps out of the boat to get to Jesus first, even though he had betrayed him - after swearing that he would never do anything so cowardly, so base. But when he sees Jesus, that doesn't matter.The important thing is to get to him. The rest follow, with their crazy haul of fish, but then what? They hang back, afraid to say anything. Jesus gives them fish to eat, but talks only to Peter. What he says is a strange combination of things: something so odd that the disciples understand it only after Peter dies: three questions, and four commands. He asks Peter three times "Do you love me?" Three times to make up for the three betrayals. Was Peter afraid? Was he bold? Was he apologetic? We don't know, but by the third time he's distressed enough to blurt out "You know everything! You know I love you!"
Are we the fish, dragged to Jesus by the Apostles and waiting for Jesus's word? Are we the Apostles, dragging our fish, but not certain what to do with them or ourselves, knowing only that we belong with Jesus? Are we Peter, full of sorrow for our sins but still ready to run to Jesus and bold enough to say, "You know everything, you know that I love you!"? Are we all of them together? To all of them Jesus has only one command: "Follow me."
Ponder:
Is it easy to see Christ when we're not looking for him? How do we know him? Before the disciples knew the man on the shore was Jesus, they did what he said. Can we do the will of God without knowing it?
Pray:
Lord, you know everything. You know that I love you. Wherever I am and whatever I'm doing, help me to know you and to follow you.
Copyright 2016 Gail Deibler Finke
Gail Deibler Finke is a freelance writer who lives and works in Cincinnati, Ohio. She edits the Catholic web magazine "The Catholic Beat" and works in outreach and development for Right to Life of Greater Cincinnati. Her favorite prayer is the Glory Be, because it's quick and she's always on deadline.
About the Author