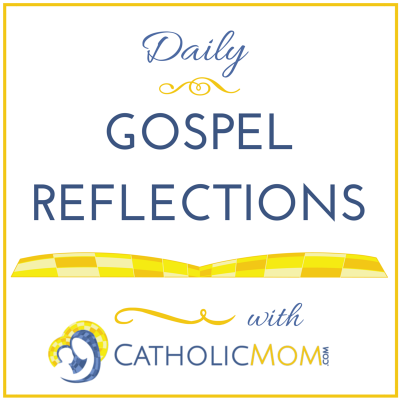 Today's Gospel: John 13:31-33A, 34-35 - Fifth Sunday of Easter
Judas has just left the Upper Room, and Jesus knows that the time has come for his love to be shown to the world. God's glory is his love even in midst of evil and sin. It is his love that will conquer all the world's evil and sin. Jesus' obedience in love will take Him to the Cross for us! And so he tells us to imitate him! That's the way others will know we belong to Christ and follow him – If we love as he loves, even in suffering, even in the midst of evil and sin, we love Jesus in loving one another.
Often I wonder if where I am or what I am doing is in the will of God. I had arranged a lunch for a co-worker from several years ago to be with friends we hadn't seen in a long time. There were 12 of us at table. We enjoyed a simple buffet lunch. The visiting friend led the meal blessing and she asked Jesus to give us each what we needed most. Then the conversations began, and oh! what was shared!! Pure gold, pure love. The death of loved ones since last we were together, the way The Lord had intervened in our lives with love and tenderness. Others in the little restaurant looked at us, watched us, listened to our laughter, saw us comfort one another.
Just 12 of us, and a luncheon, but love in all the stories shared. In those stories, in the tears, the laughter, the smiles were what we needed most. Everyone (even the onlookers) were uplifted. I recognized that I had cooperated with the will of God to love others in the fruits of love shared in that little luncheon hour.
Ponder:
Recall an ordinary event from daily life, perhaps a chore done out of concern for a family member or friend. How was your Christian discipleship shared in that event? How was this event an example of God's love fulfilled?
Pray:
Dear Jesus, please increase the love of your Sacred Heart within my heart every day. Help me show your love to others every day. Amen.
Copyright 2016 Carol Younger
Dr. Carol Younger is an accomplished leader in public and private education in teaching, counseling, curriculum and administration. A published author in Bible study and devotional writing, she is the author of the Retreat Companion for 33 Days to Morning Glory by Fr. Michael Gaitley, MIC. She presents in Catholic conferences, RCIA and faith formation ministry.
About the Author