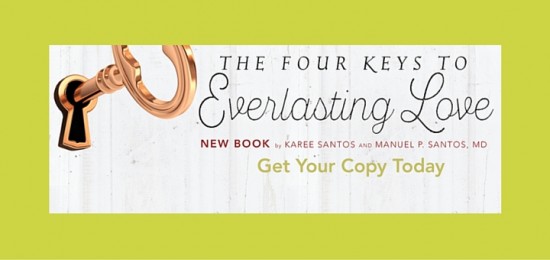 Today, instead of our regular column, we're celebrating the launch of our book The Four Keys to Everlasting Love by giving you a sneak peek at our introduction. If you need a pick-me-up, if you've forgotten how much God really loves you, let this revive and inspire you! Remember that Christ "would joyfully and willingly die for you. In fact, he has already died for you." May God bless you and your marriages!
********************************************************************
INTRODUCTION
"And they lived happily ever after." Wouldn't you like that to be the story of your marriage, the story of your life? God wants to give that life to you. His love for you is unmatched in power, intensity, depth, and tenderness. If you want to learn how to love and be loved forever, there is no greater teacher than the love of Jesus Christ.
God's love for you is faithful. He has said, "I will not leave you" (Jn 14:18). He has sworn never to forsake you (Dt 31:6). He will stay with you always, even to the end of the world (Mt 28:20).
God's love for you is free. He has invited you, even you with nothing to give him, to feast at the banquet of his love, to eat and drink your fill "without money and without price" (Is 55:1).
God's love for you is fruitful. You will reap a harvest of eternal life if you do not give up or grow weary in doing what is right (Gal 6:9). God's love will lead you to all that is right and true (Eph 5:9), and it will show itself in the good works that you do (Col 1:10).
God's love for you is total. He will refresh you when you are tired and weary (Jer 31:25), he will heal your heart when it is broken (Is 61:1), he will take away your sickness (Dt 7:15), and he will wipe away every tear from your eyes (Rv 21:3–4). He would joyfully and willingly die for you. In fact, he has already died for you.
God wants us to receive his faithful, free, fruitful, and total love, and then share it with one another. Jesus didn't say only to love your neighbor as yourself. He said "love one another as I have loved you" (Jn 15:12). Like Jesus, we can love with firm commitment and intense loyalty. We can love despite the misunderstandings, the pettiness, the hurts, and the betrayals. What do we call this love that knows no bounds? It is spousal love, as Pope St. John Paul II explained it. It is the love of Christ the Bridegroom for his people—his Bride, the Church.
The bad news is that you cannot achieve this perfection of spousal love on your own. The good news is you don't have to. Jesus freely offers showers of graces to couples united in the Sacrament of Matrimony. He wants your marriage to be a sign—a sacrament—of his divine spousal love for the world.
Reprinted from the Introduction of The Four Keys to Everlasting Love (by Karee & Manuel Santos, M.D.) with permission from Ave Maria Press.
Graphic courtesy of Ave Maria Press.
About the Author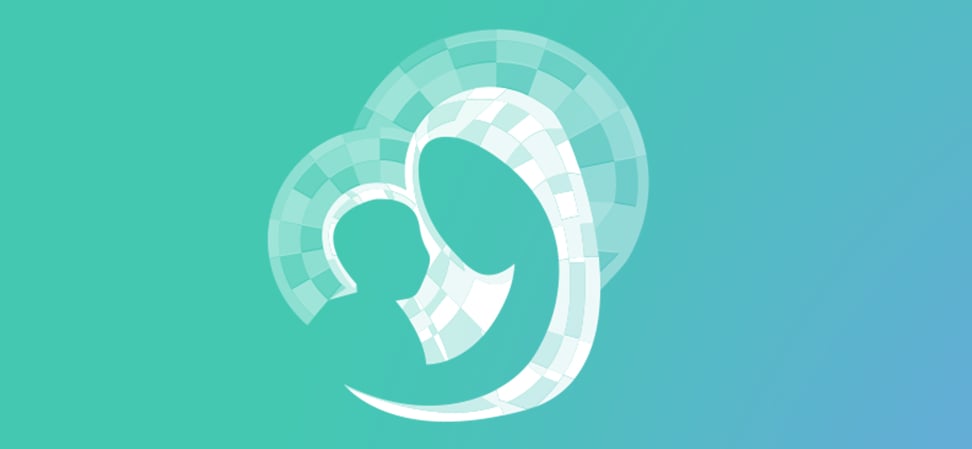 We welcome guest contributors who graciously volunteer their writing for our readers. Please support our guest writers by visiting their sites, purchasing their work, and leaving comments to thank them for sharing their gifts here on CatholicMom.com. To inquire about serving as a guest contributor, contact editor@CatholicMom.com.