Thanks for joining us for CatholicMom's next installment of #TOBtalk, where we're discussing the impact John Paul II's Theology of the Body has had on us. Today, Megan Swaim shares how Theology of the Body led her and her husband to each other.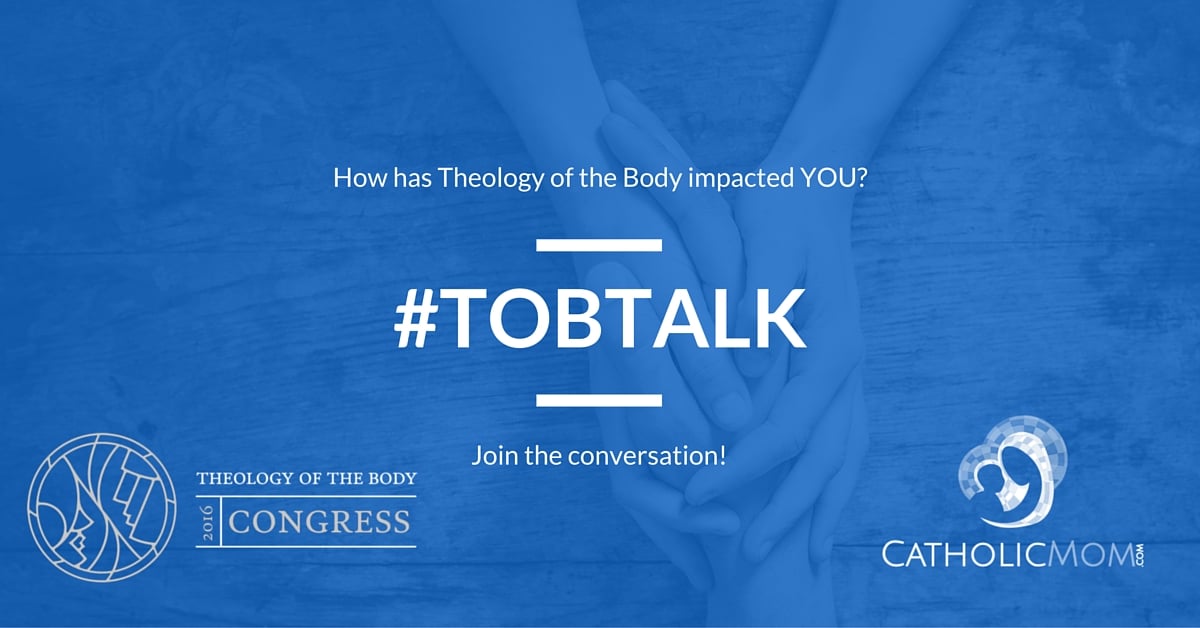 We met on a bus.
It was January 2003 and we were traveling back from the March for Life in Washington, DC with our high school. We had a solid twelve hours of open road ahead of us and a group of kids in the back of the bus started talking about dating and relationships, and soon there was a good crowd of juniors and seniors engaged in a lively discussion about love, friendship, and chastity.
We had known of each other and had a number of mutual friends, but neither one could remember knowing the other person until that evening. In my mind, it was a great meet-cute. We both had some exposure to the Theology of the Body and so we quickly became the "spokespeople," fielding some of the tougher questions, explaining the Church's teaching on love and marriage, giving advice on dating. I remember being so impressed with him, a cute, smart senior in high school, who knew about Pope John Paul II's teachings and tried to live them.
A few years later we were both in college and part of a summer small faith community that was studying Love and Responsibility and The Jeweler's Shop (both by Karol Wojtyla). We found ourselves in deep philosophical conversations nearly every Sunday night. Our friendship had grown, and so had our understanding and appreciation of JP2 and the Theology of the Body and all the wisdom it had to offer us. I remember one conversation vividly: Josh, who is usually pretty reserved, could barely contain his excitement as he shared how these readings were stirring up in him a desire for the kind of love Karol Wojtyla was writing about; and that once this kind of love was revealed to him, he didn't want to wait another day to live it! I remember thinking to myself, "This. This is the kind of man I want to marry."
Skip ahead another couple years (did I tell you this is a long story?) and we were both working in ministry to teens. We started consulting with each other on various projects we were working on, getting the other's perspective and insight. And then we were collaborating even more frequently, working retreats together, leading guy/girl discussion groups, answering tough questions from the teens. It really is a wonder, looking back, that we didn't figure out how great a team we made.
We found in the other person a complement in our ministry, and that led us to a deeper sense of complementarity in our friendship as well. Eventually we became most trusted friends. We found ourselves really challenging the other person to live authentic love, to strive for virtue, and sometimes calling the other to task. Even more, we began to see the other person in light of the Theology of the Body, realizing how it had been forming the other person, and also ourselves, all along. We weren't just peers who happened to share an appreciation for this Truth, which we both desired, we had been transformed into what the other desired: an authentic man and woman seeking to give their lives as a gift to God and to a spouse.
And, somewhere along the line, we fell in love. That thing we'd been studying and talking about for nearly a decade really took root in our hearts and began to bear fruit. Almost ten years after that first conversation on the bus, we looked at each other and were able to say, "This one at last is bone of my bone, flesh of my flesh."
So when I'm asked "Why is the Theology of the Body important to you?" I can't help but look back over the last 13 years and see how the Lord used it to bring us together. But it was more than just teaching. It was revelation; it was transformative. It changed not only our actions, but our very desires, and led us to each other. I cannot help but feel an incredible debt of gratitude to Saint John Paul II for this gift.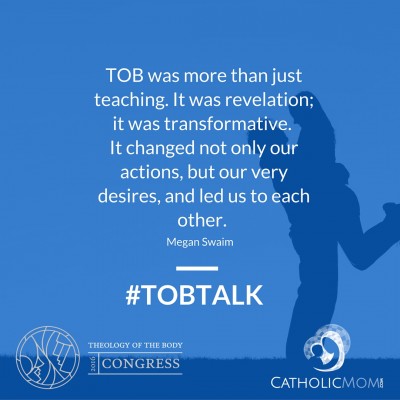 How has Theology of the Body impacted YOU?
Be part of our #TOBtalk discussion! Leave your comments here and on social media, using #TOBtalk.
Join the discussion in person:
Inspired by the Jubilee Year of Mercy and last year's Synod on the Family, the 2016 Theology of the Body Congress – an expansive gathering of top experts – will focus on how Theology of the Body and mercy play a vital role in how we live out family life. It will take place September 22-25, 2016 in southern California. Register here.
Sponsored by the Theology of the Body Institute, the 2016 International Theology of the Body Congress: Love, Mercy and the Gift of the Family will take place September 22-25 in Ontario, California at the Ontario Convention Center.
The Congress features an elite line up of speakers including Archbishop Jose Gomez, Christopher West, Dr. Edward Sri, Sr. Regina Marie Gorman, Jason Evert and Matt Fradd, and many more. Don't miss the in person discussions!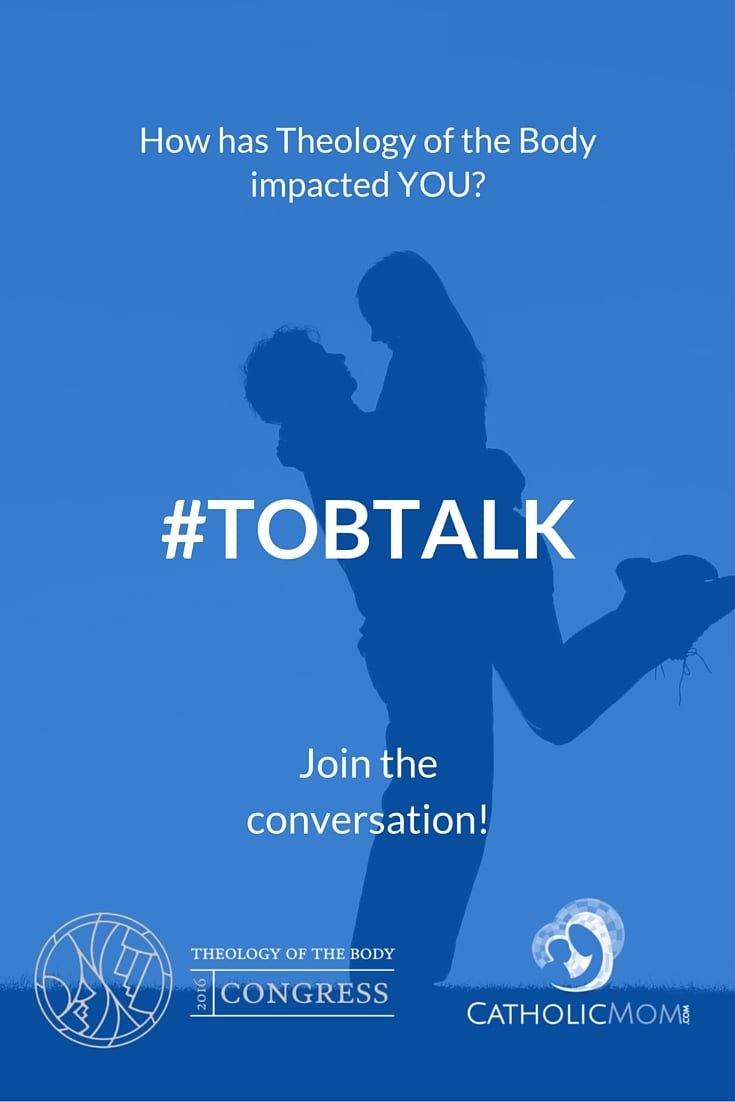 Copyright 2016 Megan Swaim
About the Author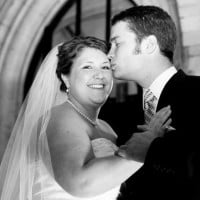 Megan Swaim is an Indiana girl on an east coast adventure. A former high school youth minister, she now gets to minister full-time to her three young daughters and her husband Josh. Megan spends her days homeschooling at the kitchen table, drinking iced coffee, and exploring coastal Virginia.