This post is part of our Ordinary Time, Extraordinary Mercy series, in which CatholicMom.com contributors will share their own experiences of living the Year of Mercy. Beginning at Pentecost and continuing through the summer, we'll cover many aspects of the Works of Mercy in family life.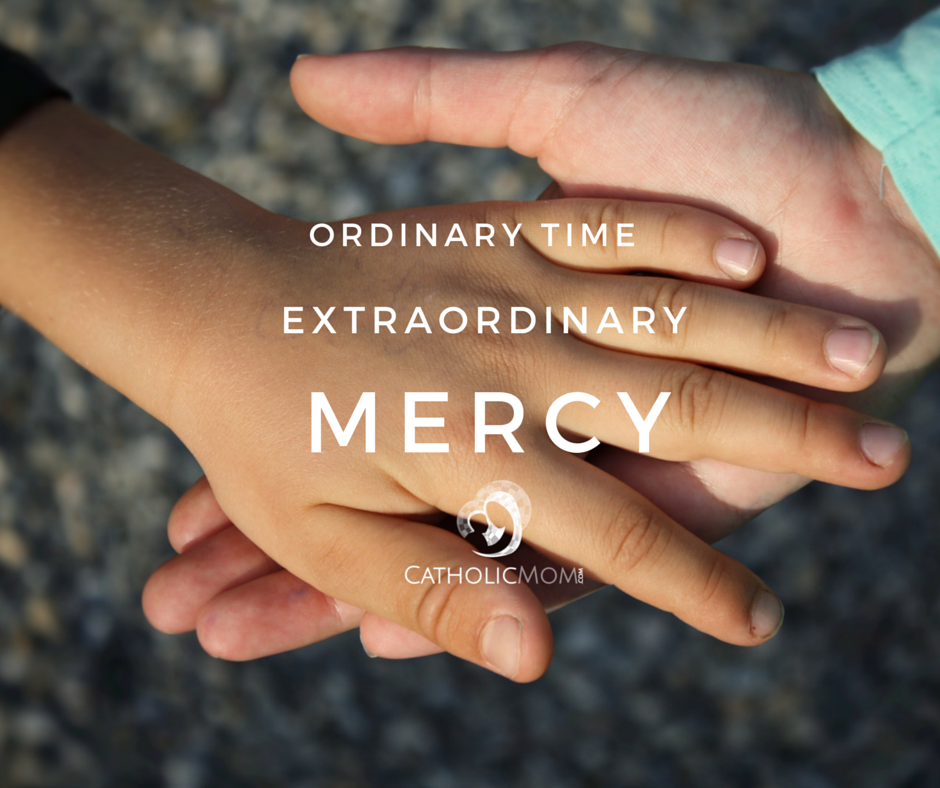 Alarm clock screaming barefeet hit the floor
It's off to the races everybody out the door
I'm feeling like I'm falling behind, it's a crazy life
Ninety miles an hour going fast as I can
Trying to push a little harder trying to get the upper hand
So much to do in so little time, it's a crazy life
It's ready, set, go it's another wild day
When the stress is on the rise in my heart I feel you say just

Breathe, just breathe

Come and rest at my feet
And be, just be
Chaos calls but all you really need

Is to just breathe
Those are lyrics from a song that I hear often on the Christian radio station while driving my children to preschool and errands. It's a song called "Breathe" by Jonny Diaz. It has a jazzy, contagious tune with words that knock me over the head with their relevance in my life with six young children right now.
On Monday
mornings, my inclination is to rush around. As I work part-time on both Saturdays and Sundays, there are a hundred things to be done. I should really start at the grocery store, catch up on laundry, and then spend a large part of my morning putting my house back together. All of this should be done within the 2-1/2-hour preschool window, mind you.
But, for the last six
Monday
mornings from
9:45 to 11:45
, I did not.
I decided to Breathe.
With eight women whom I am privileged to call friends, I completed the
Divine Mercy for Moms
study by Michele Faehnle and Emily Jaminet. We sat together in various dining rooms, lukewarm coffee in hand, to watch the
free online videos
before digging into the discussion questions for each chapter.
Through (mostly) laughter and an occasional tear, we all shared our growing understanding of God's love for us, and especially, the gift of his Divine Mercy. Namely, how we all play a role in spreading the gift of God's mercy to others, starting with those closest to us, through the Corporal and Spiritual Works of Mercy. We were pleasantly surprised to see how naturally, as mothers, we engage in these works by caring for our families, and how making an extra effort blesses all involved exponentially.
[Tweet "We all play a role in spreading the gift of God's mercy to others, starting with those closest to us. #OTEM"]
There were always interruptions as our crazy preschool children and toddlers ran around. The baby was passed around to adoring hands.There were days when we froze the video at least five times. I don't know that any mother was ever in the room for the entire session on any given Monday morning, but I do know that throughout the course of the study, we were all enlightened as to how much God loves us, inspired to be better and to give more, and to, in our own way, spread devotion to Divine Mercy.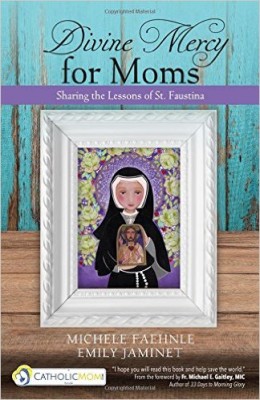 The book that Michele and Emily wrote,
Divine Mercy for Moms: Sharing the Lessons of St. Faustina
, is a quick and enjoyable read. Moms will very quickly relate to Michele and Emily as real moms experiencing the challenges of the daily grind while radiating joy and keeping peace in their hearts. By sharing their beautiful personal witnesses, the authors encourage moms to trust, hope, pray, and act more.
Now that the study is done, our group is eager to chose our next study. We enjoy the fellowship, understanding, and encouragement offered by other Catholic moms, and the format of this study (and others like it) is a most welcome invitation to breathe and to remember what is truly important in life.
Thank you, Michele and Emily! I highly recommend this study to you and your friends. I personally vouch for
Monday
mornings. The grocery shopping, laundry, and cleaning will still get done, albeit with a happier, holier, more well-balanced mom at the reins.
Read the other articles in our "Ordinary Time, Extraordinary Mercy" series.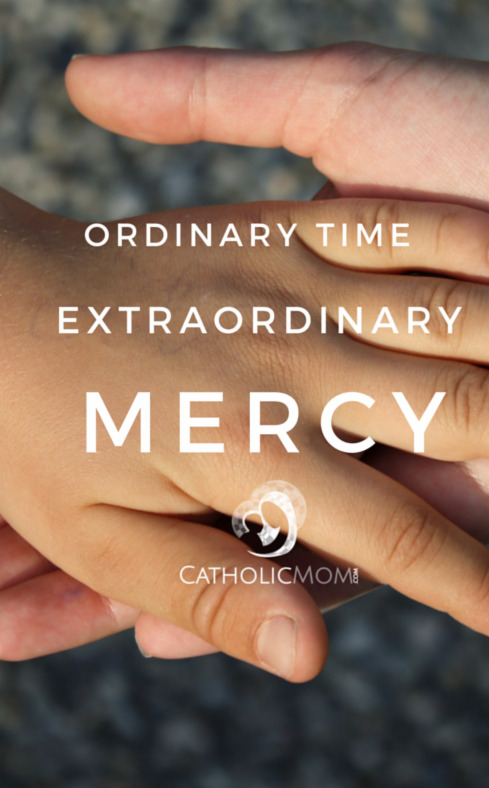 Copyright 2016 Trish Bolster
Song lyrics: Diaz, Jonny. "Breathe." Everything is Changing. CD. Centricity Music, 2015.
About the Author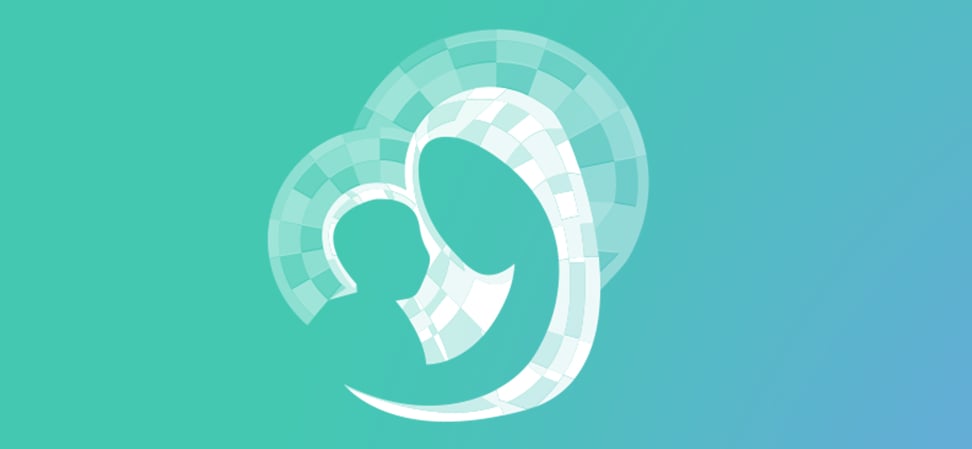 We welcome guest contributors who graciously volunteer their writing for our readers. Please support our guest writers by visiting their sites, purchasing their work, and leaving comments to thank them for sharing their gifts here on CatholicMom.com. To inquire about serving as a guest contributor, contact editor@CatholicMom.com.