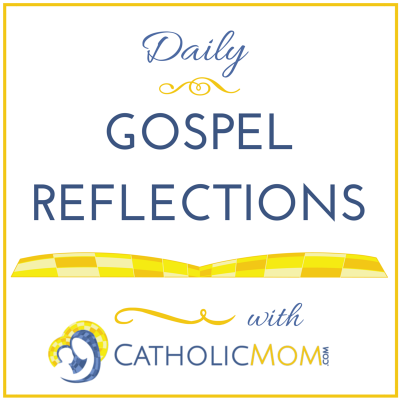 Today's Gospel: John 16, 12-15 - Feast of the Most Holy Trinity
I moved out of my parent's house before I was old enough to drive. At that age I didn't know what defined healthy families, and didn't understand unconditional love. Even though I had been brought up Catholic, I had lost all faith in God and trust was an obstacle.
Through adolescence and early adulthood I made mistakes because of that lack of knowledge. It seemed all my sins were focused on attaining some sort of happiness, when in fact they led to spiraling despair. I was hardened against all that was holy and couldn't bear hearing words about God's love.
Every morning I would wake filled with a desire for happiness, and every night I went to bed hopeless. One day I'd come to a turning point; I accepted that nature's beauty existed whether or not I believed it a gift from God.
That tiny crack was all the Holy Spirit needed to enter my hardened heart.
I gained wisdom about my behaviors only when the fullness of the Holy Trinity was embraced—and that Truth pointed to an unfamiliar joy. We may have knowledge about who we are and not have the wisdom of knowing to what have we been entrusted and to whom we belong.
God wants what is best for our souls. Sometimes that means not forcing himself on us and waiting until we are ready to bear the weight of what it means to follow Christ.
Ponder:
In what way today have I, by example or word, helped another become open to the Holy Spirit and able to accept the truths that God has reveled in Jesus?
Pray:
Lord, hear my prayer that I may always be open to the subtle movements of the Holy Spirit and be able to faithfully glorify you with my life.
Copyright 2016 Margaret Rose Realy, Obl OSB
Margaret Rose Realy, Obl OSB, is a lay hermit, advanced master gardener with over 35 years experience in the green industry, liturgical garden consultant, author, and offers presentations, workshops, and retreats. She is the coordinator emeritus of St. Francis Retreat Center Garden Society, DeWitt, Michigan, a columnist for print and on line magazines including CatholicMom.com, and blogs about gardening and spirituality.
About the Author