These subs are as easy and fun to make as they are delicious, even if not so nutritious, to eat.
What you will need for each sub you make:
sub roll
barbecue sauce
a thick slice of Virginia baked ham
two slices of cheddar cheese
two slices of provolone cheese
two slices of hard salami
a piece of aluminum foil
How to make a grilled sub:
This is where having lots of children comes in handy. I line them up like an assembly line. Keep in mind I have 9 children, so that would be 11 grilled subs I would be making! The assembly line is not only fun for the kids, it is efficient for Mommy!
[Tweet "Make subs with the kids--assembly line style--for a lesson in food, fun and efficiency."]
First I cut off a piece of foil large enough to wrap the sub. I open a sub roll onto the foil and pass it to my daughter who spreads barbecue sauce with a brush on the inside top and bottom of the roll.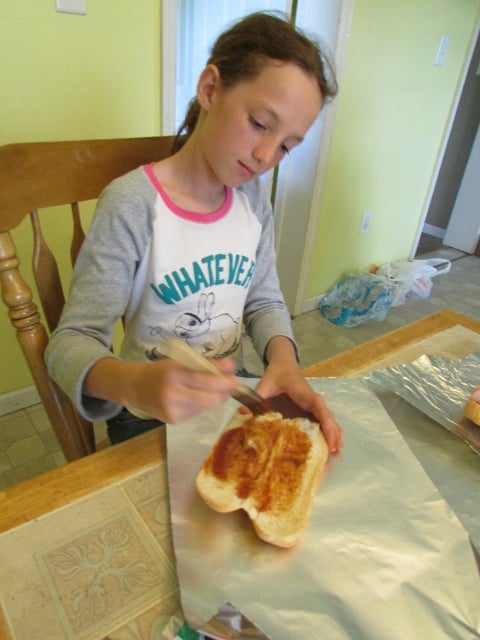 She passes it on to her brother who folds a piece of ham onto the bread.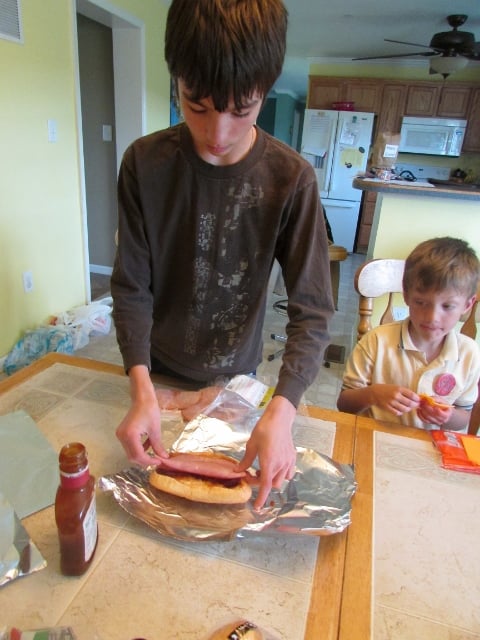 Then he hands it down to his sibling who places two pieces of cheddar cheese on top of the ham.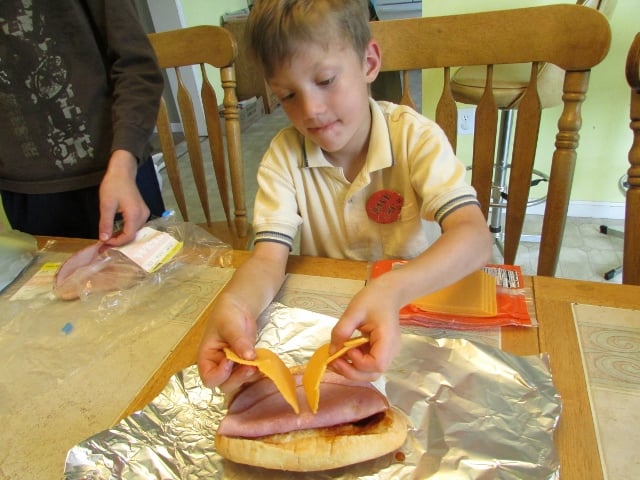 The next child places two pieces of hard salami onto the sub.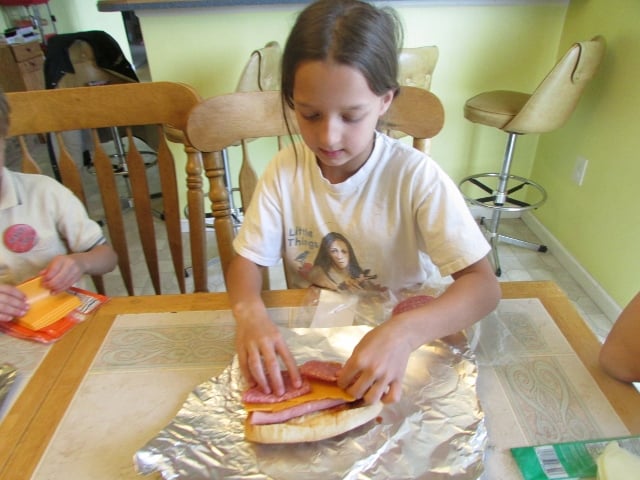 And the last child completes the sub with two slice of provolone cheese on top of the salami.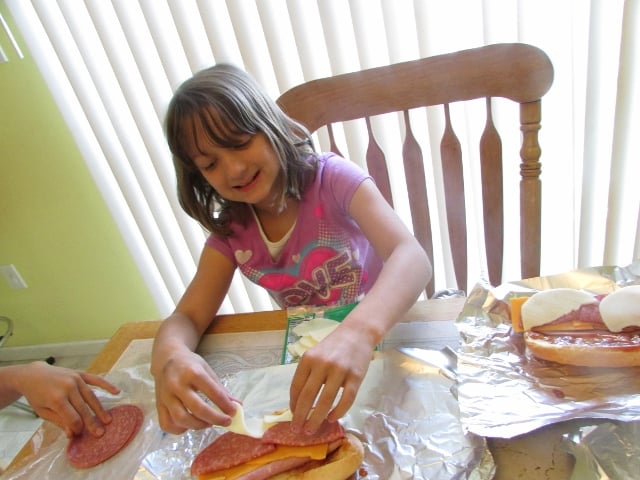 Now the sub has been passed around the table and is back to me. I close the sandwich and wrap it in the aluminum foil. When all the subs are completed, Dad places them on the grill over low heat for about 6 minutes, 3 minutes on each side, enough time to melt the cheese and toast the bun.
Serve the grilled sub with your favorite summertime sides - potato salad, chips, cole slaw, fruit salad, grilled corn-on-the-cob... They go with most anything!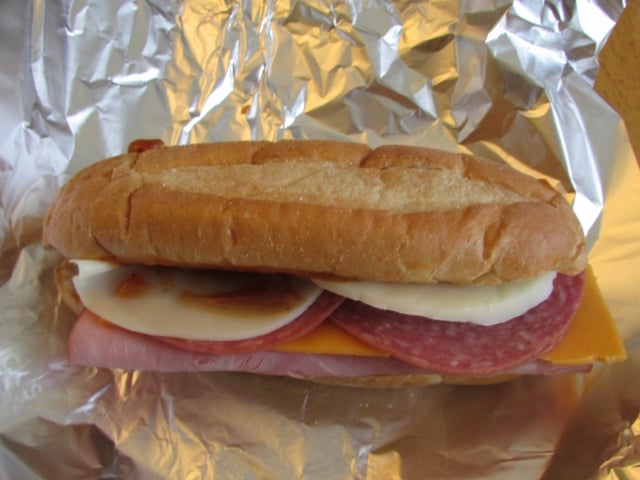 You can also create your own variation of the grilled sub. Try ham, Swiss cheese, turkey and cheddar. That is delicious, too. The key is asking the deli server to cut your lunch meat thick. But feel free to use whatever lunch meat and cheese you like.
And for you homeschooling moms, this can become a great lesson on the reasoning behind assembly lines. If everyone made their own subs, it would take us longer. Why? Because everyone would be waiting for the sauce and brush. How could that problem be solved? The children usually first think that I should buy everyone their own brush and bottle of barbecue sauce. But that would cost me more, and besides, where would I keep all those open bottles? It would be a waste of product. By making an assembly line, we make the subs quickly and efficiently!
Enjoy!
Read the rest of our Summer Survival Guide here.
Copyright 2016 Kelly Guest
All photos copyright 2016 Kelly Guest. All rights reserved.
About the Author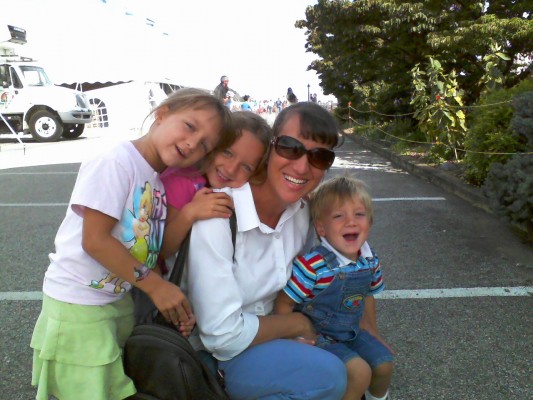 God has given Kelly lots of wonderful opportunities to follow Him. She was a Dominican Sister of St. Cecilia in Nashville, an education coordinator for a Catholic Charities' program for pregnant teens, a middle school teacher, a director of religious education and is now a youth minister. Her most challenging and rewarding calling, though, is wife and mother of ten children. What she has learned, she blogs at CatholicMom.com.