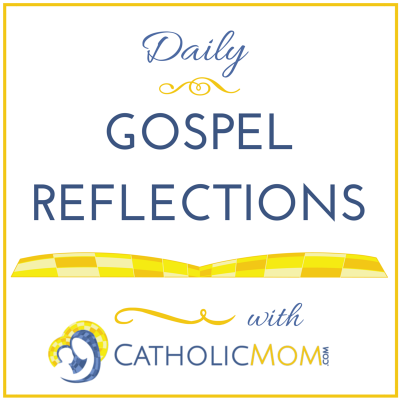 Today's Gospel: Matthew 5, 20-26
It was our first summer at our new parish and our first time participating in Vacation Bible School. I was flanked on one side by my teenage sons, who had yet to accept their 'voluntold' VBS positions. In fact, their lack of cooperation had made us very late. Also with me was our newly adopted 5 year old daughter, who is profoundly deaf. It was her first time attending a group event with me interpreting and I was concerned at the logistics of her successfully partaking.
My nerves frayed and patience thin, I attempted to find the registration desk in the dimly lit parish hall. First, I was scolded at the door for my attempted cutting of the line and then, with very little left holding me together, I was handed the wrong colored t-shirt for my daughter's age – and I lost it. That tipping point, different for all, that leads us to the dark place of our soul where we go from mild manner Bruce Banner to the scary, green eyed HULK! My behavior was deplorable. The sweet volunteer behind desk tried to sort out the problem, as her eyes filled with tears. Overwhelmed by the day's straws, this camel just yanked the shirt from her hands and stormed off to the wrong room with my daughter.
In entering the classroom, I instantly realized the Holy Spirit had provided the perfect environment for my daughter that week. There was a trained teacher and other special needs children to whom my daughter instantly bonded. At that moment, I felt I had two options; I could pretend my morning meltdown never happened or find the kind woman and apologize. It was clear what God was asking me to do. I apologized, she accepted, and we are now the best of friends.
Ponder:
There were many circumstances working against me that morning, all of which I could have legitimately blamed for my behavior, however none of which ever justifies treating someone the way that I did. Humbling myself that day to apologize was so difficult, but the fruit of doing so has had the most amazing ripple effect throughout our church and our lives. Is there someone that you need to offer a sincere apology to?
Pray:
Thank you Jesus for reminding me of the power of my words and the effects my anger has on other people as well as my own soul. Thank you for the grace to admit my faults and failings, and offer peace and reconciliation. Thank you for the blessings that come from following your commands.
Copyright 2016 Allison Gingras
Allison Gingras is founder of Reconciled To You and host of A Seeking Heart on Breadbox Media weekdays 10 am ET. Allison writes, speaks and shares about living an every life of faith. She created the "Words with" daily devotional App Series: Words with Jesus. and offers presentations on Forgiveness; Trust; and the Blessed Mother.
About the Author