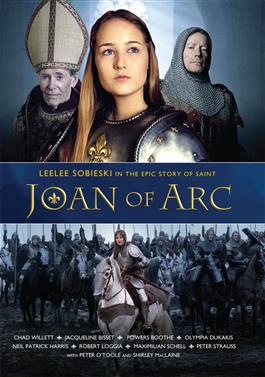 If you are Catholic, then you are very familiar with the story of St. Joan of Arc. In a nutshell, she was a French girl who had visions that instructed her to support King Charles VII and rid France of the English people. In 1999, there was a three-part TV mini-series bearing her name. Ignatius Press has recently released this movie to DVD and I am going to tell you a little bit about it.
Joan of Arc is approximately three hours long. Leelee Sobieski plays the title role with other big names filling out the cast including Peter O'Toole, Jacqueline Bisset, Shirley MacLaine, and Neil Patrick Harris. The cast alone gave me reason to pause and question why proponents of the New Age moment and also openly "out" actors choose to play in a Catholic/Christian film. Those questions/complaints aside, I must compliment the casting of Ms. Sobieski. This was early in her career, so she had a quiet, yet powerful presence as Joan of Arc. Adding to her demeanor, her stature cast the shadow of a warrior. While she was the definitive star of the film, the other actors and actresses held their own and delivered solid performances.
The story is mostly accurate from a historical standpoint. There are some errors of course, but when does Hollywood ever get the whole story right? The length and pace of the movie drag at times. I understand this was originally a three-part series that needed an hour each night, but you feel like chunks of this film could have been cut and you would not have missed anything. The backdrop of the movie felt like you were actually in Medieval France. There were many memorable moments in this movie, but the ones that stuck with me were not when Joan was in battle or rallying troops. Instead, I remember her early scenes helping to feed the poor and giving hope to a people who had lost all hope.
Overall, I have mixed feelings on this movie. Some of the casting is questionable, but Sobieski shines. Some of the information is inaccurate, but the movie mostly gets it right and stays true to the core spirituality and the heart of the story. Of all the recent movies that Ignatius Press has released to DVD, this one is probably my least favorite, but to be fair, it had very stiff competition. I think I would have liked the film a bit more if it was a foreign film in French with English subtitles, but to each their own. If you are a fan of St. Joan of Arc, then the movie is worth checking out for Leelee Sobieski alone.
Support the work we do at CatholicMom.com by purchasing Joan of Arc through our Amazon affiliate link! You pay nothing extra!
Copyright 2016 Stuart Dunn
About the Author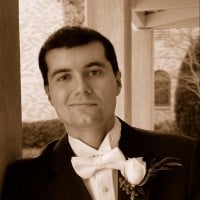 Stuart Dunn was born and raised in Mobile, AL and received a Bachelor of Arts in Psychology and a Master of Business Administration from the University of South Alabama. Stuart reviews all things Catholic including adult books, children's books, Bible Study series, Catholic Courses, CDs, and DVDs in addition to board games at his blog Stuart's Study at StuartsStudy.blogspot.com.