Those who seek the LORD lack no good thing.

Come, children, listen to me;

I will teach you fear of the LORD. Psalm 34:11-12
My Pastor recommended we listen to Bismarck Diocese Vocations Director, Fr. Tom Richter's, talk about overcoming the obstacles to trusting God from Lighthouse Media called Trust in the Lord. His words resounded with so much truth and encouragement, but none more than this profound little story:
Three preschool children are having a play date at the park. Two are enjoying the slides and swings, building castles in the sandbox, and then engaged in a game of hopscotch. The third is pacing, wringing his hands and looking very forlorn. The friends approach their worried friend to inquire why he has not joined them in playing. "How could I," he begins, "I have so much on my mind. I have no idea how I will pay the mortgage this month, put food on the table, or pay the heating bill." He pauses, looks at his joyful friends and asks, "Aren't you concerned about these things too!" "Nah," they both quickly respond, "we just let our Dad take care of all of that."
How often do we fail to see that God, the Father, is just that -- Our Dad. He is there to help us with all of those things we may be worried or anxious about. He knows our needs – shelter, clothing and food – and has promised in Matthew's gospel (6:26) to provide those necessities. He also teaches us valuable lessons on how to build trust with others, especially our children.
When we were in the first days of adopting my daughter Faith, she completely rejected me; we could not even be left alone because she would cry herself into a frenzy and become physically ill. I was heartbroken, especially after nearly 3 years of waiting, including 6 agonizing months of having her adorable picture but not being able to get clearance to travel to China to bring her home. I was finally able to cuddle her and start to build our mother/daughter bond and she wanted nothing to do with me. Exasperated by this turn of events, I took to earnest prayer for consolation and direction.
As an early educator for nearly 15 years, I knew that trust bonds were built by seeing a need, meeting it quickly and efficiently, and repeating that cycle again and again. I told my husband that for the remainder of our time in China, I would be in charge of every possible need Faith might have. So for nearly two weeks every bath, potty break, tooth brushing and morsel of food came exclusively from me. The doctor on the trip assured us the rejection of one of the two caregivers was completely normal (and usually expected). She instantly loved Kevin; we were grateful for how quickly and completely she'd taken to her new Dad.
[Tweet "Trusting God comes in seeing Him at work in the midst of life's struggles."]
How overwhelming and fearful all this must have been for her, and with no language – as she is profoundly deaf and had yet to be taught any means of communication - for us to explain nor for her to express all that was happening during that time.
Shortly before leaving China, the Holy Spirit inspired a very profound thought in my heart. For years, I had been away from the Church; yet God, the Father, had continued to watch over me and generously provided in my needs. My rejection of His saving love and desire to be close was no different than from that I was experiencing presently with Faith. Just as He had faithfully provided my every need until I was ready to accept him in my life; I would do the same for her. And I did dutifully and lovingly for over three agonizing weeks, until one day back at home Faith crawled up into my lap and cuddled up against my chest. How grateful I was that the Father allowed her to accept me, far quicker than I had Him!
Look back upon your life, even just the last month. Where can you see God providing for you or your family and not just in your basic needs but in those things that go beyond and bring great delight to your lives? It is easy to feel abandoned when jobs are lost, illnesses arise or children stray; but trusting God comes in seeing Him at work in the midst of life's struggles. Trust comes in saying a prayer, exhaling the anxiety and letting our Dad take care of all those things.
Copyright 2016 Allison Gingras
About the Author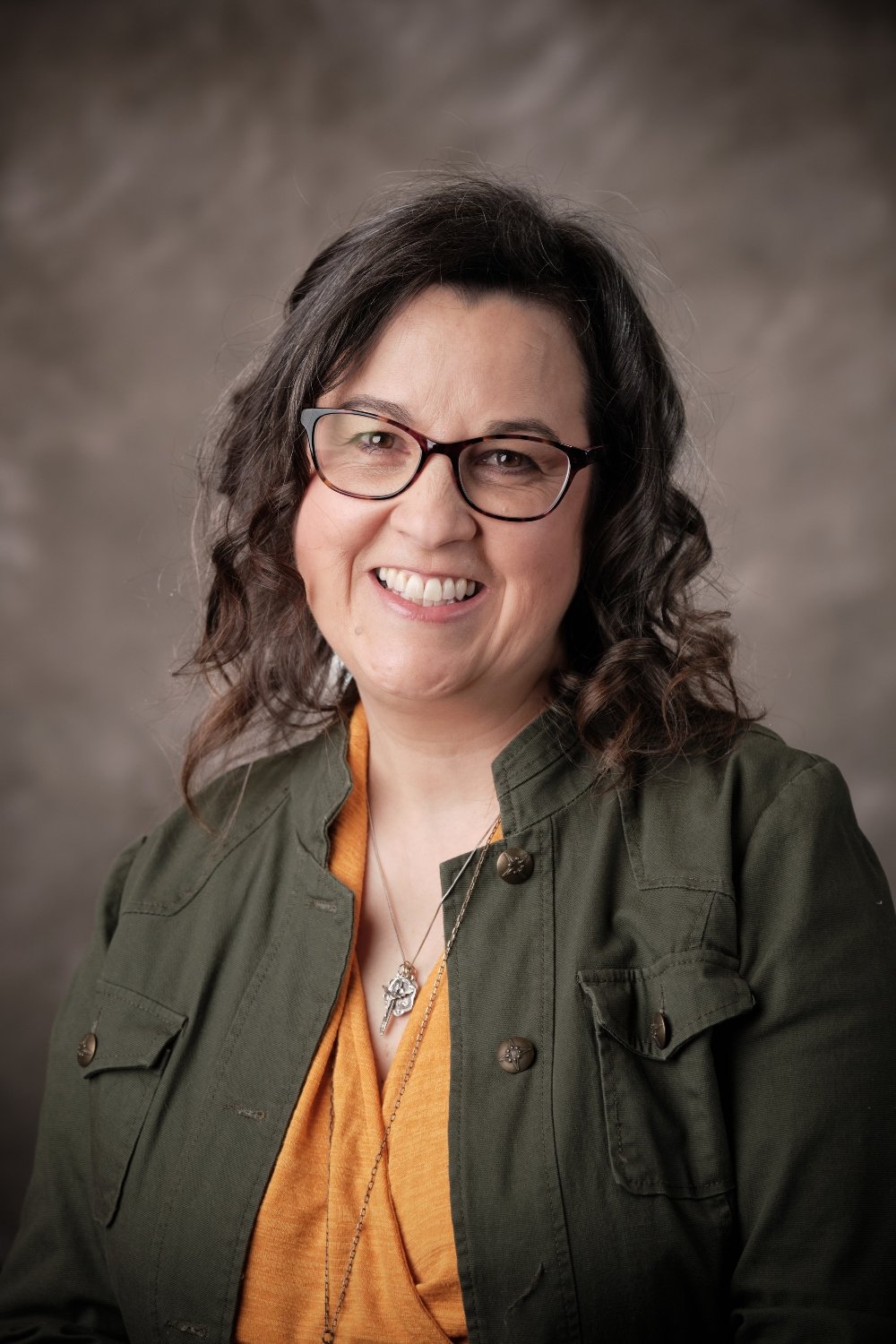 Allison Gingras works for Family Rosary, Catholic Mom and the Diocese of Fall River as a social media and digital specialist. She is the author of Encountering Signs of Faith (Fall 2022, Ave Maria Press). Allison developed the Stay Connected Journals for Catholic Women series including her volumes—The Gift of Invitation and Seeking Peace (OSV). Podcast host of A Seeking Heart with Allison Gingras and a co-host of Catholic Momcast.