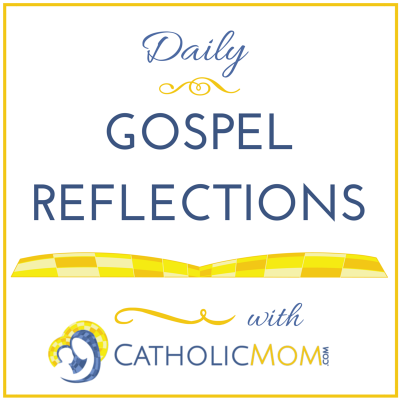 Today's Gospel: Matthew 5, 27-32
This reading is part of a larger passage in which Jesus is citing the commandments of the Old Covenant and calling his disciples to a higher standard – a change not only of behavior, but of heart. In these verses, Jesus affirms both the dignity of the human person and of marriage as a communion of persons.
In verses 27 and 28, Jesus teaches that not only should we avoid sexual sin, but we shouldn't look at another human being in a way that objectifies him or her.
In verses 29 and 30, Jesus is not commanding his followers to mutilate their bodies, but rather emphasizing in a dramatic way that we are created for goodness, and avoiding sin should be one of our highest priorities so that we can be all we were made to be.
Jesus' teaching on divorce in verses 31 and 32 affirms the dignity of marriage and is probably best understood in the context of his longer discourse on marriage and divorce in Matthew 19:3-12. At the beginning of time, God created man and woman, in his own image, to live in communion with one another. In marriage, the husband and wife become a sign and image of the communion of the Holy Trinity (CCC, 2215). In these verses, Jesus is calling husbands and wives to be a sign of the unity and faithfulness found in the life of God himself.
Ponder:
How can I help to build a society that supports the dignity of the human person and the sanctity of marriage, starting in my own home?
Pray:
Loving and faithful God, help us to affirm the dignity of the human person and the family, in our words and in our actions. May we be a faithful sign of your love.
Copyright 2016 Joseph White
Dr. Joseph D. White is a Child and Family Psychologist and National Consultant for Our Sunday Visitor Publishing and Curriculum. He is the author of the "Together in God's Love" marriage preparation program and "A Catholic Parent's Tool Box," both from OSV.
About the Author