I've been doing a series on saving money over at my blog, SmartMartha.com. For those of you not familiar with Smart Martha, this is an ideal woman who not only gets the dishes done, but also is "smart" about spending time with Jesus and the other people in her life, a perfect combination of the Mary and Martha sisters from the Bible. "Smart work. Smart priorities" is her motto.
This article will concentrate on saving money on all of the activities that our children do. Our ficticious Smart Martha would be great in assuring that her children were engaged in activities that would improve their emotional, social, intellectual, physical, and spiritual health. However, she would also be great in saving money! This leads us to the number one way of saving money on all of the activities that our children do--eliminate some activities.
Think of the savings—registration costs, activity costs, uniform/gear/costume costs, gas, fast food and snacks.
Wow. This is a big one. And if I am the first person to be so bold as to tell you that it isn't necessary for your children to be in every activity possible, I apologize ahead of time for the shock. But as a parent who has done both extremes—I can tell you with certainty that balance is the key. I can also tell you that everyone's balance (or tipping point) is unique to each family and to each child. Don't let anyone tell you differently. You as the wise, all-knowing matriarch of your family are best suited, with the help of your husband, to make the best decision for your family. It just will take common sense, a little research, strategic planning, and prayer. This is that SmartMartha balance.
Activities that you and your family engage in should be intentional. sk yourself your reasons for doing it. Ask yourself the costs. Go ahead and write a pros and cons list to discuss with your husband. Finally, pray on it. This is what intentional takes.
Usually when parents go through this process many activities are deleted or postponed. A good example of this is when I finally decided to give up T-ball----forever. I can remember being so excited that our first son was finally old enough to play T-ball. We paid and signed him up. He did have a good time—not because it was baseball, but because of all the attention he was able to receive. As more children came along, I dutifully signed them up for their corresponding teams—coaches pitch, minors, majors, etc. T-ball seemed like a given as soon as a child turned 4 or 5. But one year as I sat watching my t-ball son wishing he was playing with cars in a pile of dirt versus standing out in the field, I decided to skip T-ball for my next 5-year-old. It was a great decision, and one I never, ever regretted. I even skipped some coaches-pitch years and started some straight into the minors. My experience has been that boys under the age of 8 generally enjoy the freedom and fun of just hanging out at the playground versus any organized ball playing. My last son, boy number 8, age 12, is currently a pitcher on our All-star team getting ready for State playoffs. He jumped right into the minors. He never did coaches pitch or T-ball. Nothing was lost. He absolutely loves baseball!
Maybe this won't be your experience with baseball, but this example might apply to some activities that your find yourself involved in. Perhaps music lessons.
As our children have gotten older, we have set a general rule that we try to follow. We allow one sport and one art/music per season per kid. We also try to avoid, unless absolutely necessary, any travel teams. These are so expensive. Many involve hotel stays and tournament fees. We've done this 2 times. In both cases it was to "guarantee" a spot on a high school team for a child who for other reasons needed to be involved on the high school team. (This was after a lot of discernment and prayer.)
Many parents claim that the costs of all these activities in time and money will make up the difference in college scholarships. The fact is, unless a child shows exceptional promise, studies show that that will not be the case.
I think we all agree that we don't want to go to the extreme of having no activities. So after you've triaged your activities to the ones you want to keep, I wanted to give some advice on cutting costs here.
As mentioned above but worth repeating, postpone activities until the children are older. If your toddlers need socialization, perhaps this could happen with a mom's group at church or playdates. These usually don't cost anything. Compare that to Gymboree or other "toddler" classes and you will save hundreds of dollars each month. Most music lessons won't suffer if you wait until children are older to begin—8 and 9 is a good year to begin piano. Other instruments even later.
If you have several children in an activity, always ask for a family cap. Even if this isn't mentioned, don't be shy about asking for discounts for siblings, etc.
Look for opportunities to volunteer or work at the places where your children are involved in that activity. In the past, I've taught dance classes just so my children could have free dance lessons. I have a friend who works at the office of a gymnastic school so her children can take lessons for free.
Never buy new equipment! Shop Craigslist, Thrift stores, consignment shops, etc. When my son needed a new baseball bat, I had him ask an older neighborhood boy if he happened to have a bat that he outgrew that we could buy. I paid $50 for a $200 bat.
Hit up the grandparents for birthday presents and Christmas presents. Art lessons and Ballet lessons are perfect gifts for children. You can also ask the grandparents for basketballs, cleats, tap shoes, guitars, etc. In fact, I've often given guitar lesson gift certificates for birthday presents.
Have the children help pay. They can pay for half of the sign-up costs or buy the uniform or something like that. This is especially good for a sport they really want to play, but you feel you don't have the extra time or cash to give to it. It's surprising how much more they will actually be invested in the sport—they will practice, work-out more, keep track of the schedule, etc.
If left with a choice, pick school teams versus other organizations, assuming those are free.
Look for opportunities in the community that are free or with little fees. Our city has a fine arts center that offers middle school students (public school, private school, or home school) free art, music, or dance lessons. My children all learned how to play a stringed instrument with this program. It easily saved me $1000s. We also took ballet lessons from a ballet companies' community outreach program.
If you live near a college with a good music department, their students often offer music lessons at a discount price.
For private music lessons, try to barter with the teacher. Can you provide some marketable skill that would be worth 45 minutes of a music lesson? For example: cleaning, cooking, tutoring the music teacher's children, babysitting, errand running, accounting, website management, etc.
With 10 children, you can imagine the costs involved with music lessons, dance lessons, soccer teams, baseball teams, football cleats, tap shoes, recital fees, etc. I know I've spent $1000s. Piano lessons alone could pay a yearly salary for a family in a third world country. Yet, looking back (and forward, I still have a 4-yo) I don't think I would do too much differently. I know I made some mistakes, but quickly learned from them. Being both time and cash strapped really caused me to closely evaluate every activity that my children were engaged in. In fact, I employed every money saving tip I listed above—even babysitting for our piano teacher one year. I think all of my grown children appreciate their skill at being able to play several musical instruments and their ability to engage in sports and other physical activities. Many have careers in the music field.
Perhaps what they appreciate most, is the friendships and memories that were built around these sports and arts.
Copyright 2016 Tami Kiser
About the Author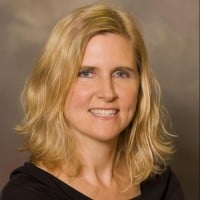 Tami Kiser is a wife, mother, teacher, author, and speaker. She runs a video production studio featuring Catholic speakers. These can be purchased or viewed on Formed. She also is the co-owner and host of a new Catholic Retreat and Cultural Center in the Carolina Mountains called Heart Ridge. She has taught everything from NFP, Zumba, cleaning toilets, Catholic crafting, the hula, bullet journaling, tap dancing, and liturgical living to Saxon Math 54 for the 10th time.