In 64 A.D., an enormous and terrible fire broke out in the city of Rome. To make matters worse for the empire, rumors and reports began to come in that the Roman Emperor, Nero, had started the blaze himself. Searching for a scapegoat, Nero turned to the Christian population.
One eyewitness of the fire, the Roman historian Tacitus, later wrote about it in his Annals:
Consequently, to get rid of the report, Nero fastened the guilt and inflicted the most exquisite tortures on a class hated for their abominations, called Christians…(A)n immense multitude was convicted, not so much for the crime of firing the city, as of hatred against mankind. (Emphasis mine.)
The idea that Christians had started the fire was a fictional tale, but Nero needed some to pin the tail on. As Tacitus notes, as the persecution grew, whether or not the Christians had actually started the fire became irrelevant; Christians were viewed as haters of mankind—plain and simple. The actual criminal charges may have varied; the constant was the faith of the accused.
Thus began the great kneejerk response: when you need a scapegoat, blame the Christians.
And thus began the game: Pin the Tale on the Christian.
Thus also began the great Roman persecution of Christians, with wide popular support. Historian Rodney Stark noted that in cases such as Lyons in 177 and Alexandria in 248, angry anti-Christian riots broke out, where mobs would beat Christians to death.
Lest we forget, there were huge crowds at the Roman Coliseum and Circus Maximus where Christians were devoured on the field and consciences devoured in the stands. This was a time when sadism was a pay-per-view event. This was also a time when heroism was a spectator sport, played exclusively by Christians.
The presence of Christians on those fields was the result of a legal decision. Christianity was a crime against the state and to satisfy the bloodlust of the masses, Christians were severely punished for that crime.
Of course, as one can imagine, many of the show trials that preceded these sentences would have made Josef Stalin blush (if a trial took place at all). In imperial Rome, due process was the sign of the cross.
The goal was to crush Christianity, and the law was the most expedient means of accomplishment. The great apologist Tertullian notes that if a non-Christian were brought before a court for a suspected crime, he was tortured with the goal of getting him to admit he was actually a Christian.
Ironically, if a professed Christian were brought before a court for a suspected crime, he was tortured with the goal of getting him to renounce Christianity.
It would be a terrible understatement to say that Christians received a lion's share of the blame for Roman society's ills. Much more than that, Christianity essentially received all the blame; indeed, that was an institutional part of the societal framework.
Tertullian noted that Christians were being blamed not only for every class of crime (including, of course Christianity itself, which was a capital crime) but for every particular crime. Everything was seen as the fault of a Christian: agricultural misfortune, environmental changes, unlucky rolls of dice.
Everything.
Writing to the Roman leaders of his day, Tertullian railed: "If the Tiber has overflowed its banks, if the Nile has remained in its bed…your cry immediately is, 'This is the fault of the Christians!'"
Imagine that.
Imagine a scenario in which Christians are blamed for environmental problems like droughts and rising tides. Imagine a scenario in which any and all societal ills (both real and imagined) like poverty are attributed to Christians and Christianity. Imagine a scenario in which a non-Christian commits a crime and the elites blame Christianity.
Sadly, we don't have to imagine—just spend a few minutes on the internet. Christians are accused of everything from
When we see in the news that Christians are blamed by some elites for everything, it might be important to realize that this is not a new development. Our response should be what it has always been: practice our Faith with love and hope, increase our knowledge so that we may intellectually defend our beliefs, and speak up for those Christians who are being particularly attacked.
The father of lies inspires others to lie about you, about me, about us. And that will remain a constant. Though we are, as Kipling put it, "being lied about," his response was simple: "Don't deal in lies."
Kipling also reminded us to keep "your head when all about you are losing theirs and blaming it on you."
Good advice for a Christian of any era.
Copyright 2016 John Clark. This article is reprinted here with the kind permission of Seton Magazine, where it was originally published.
About the author: John Clark is a graduate of Christendom College, holding a degree in Political Science and Economics. He is a professional author and speechwriter. His book "Who's Got You? Observations of a Catholic Homeschooling Father" has reached #1 in the Amazon Kindle "Fatherhood" category. He has written scores of articles about Catholic family life and has been published in such places as Catholic Digest, Latin Mass Magazine, Homiletic and Pastoral Review, and CatholicExchange.com. He publishes a popular monthly column inSeton Magazine and a weekly column for SetonMagazine.com. He and his wife Lisa have nine children.
About the Author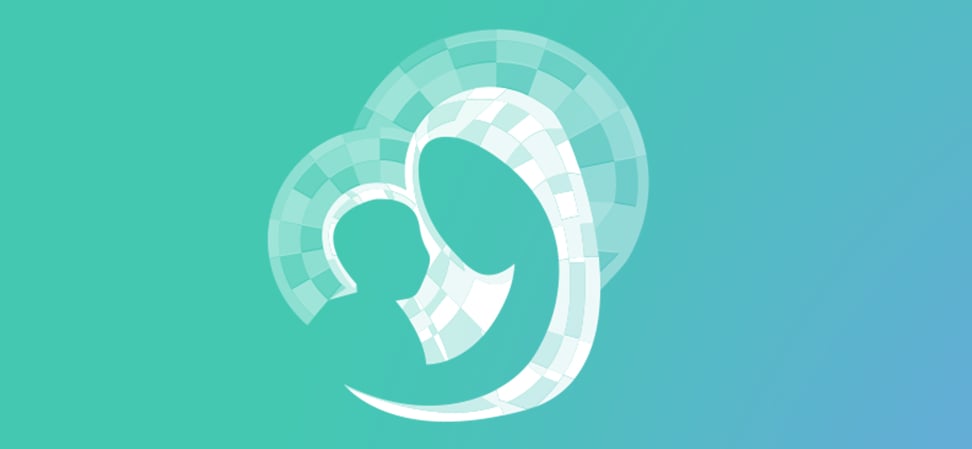 We welcome guest contributors who graciously volunteer their writing for our readers. Please support our guest writers by visiting their sites, purchasing their work, and leaving comments to thank them for sharing their gifts here on CatholicMom.com. To inquire about serving as a guest contributor, contact editor@CatholicMom.com.