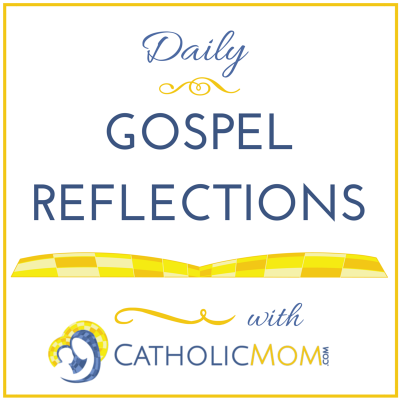 Today's Gospel: Matthew 9, 18-26
Both the great synagogue official and the hemorrhaging woman shared one thing in common: an unwavering but active faith. The official, harboring not an ounce of doubt, knew that even though his daughter had already died, a single touch of Jesus' hand would restore her life. Similarly, the woman knew that even if she could but manage to reach the tassel on Jesus' cloak, her healing was assured.​
Both had a deep, abiding faith. But both also knew that they had to first take some action. They had to first do something.
The one petitioned Jesus with eager directness. And Jesus responded by making his way purposefully to the man's house, chasing the skeptics away, and raising his daughter from the dead.
The other approached Jesus with peaceful confidence, reaching out quietly to him as he passed by. Her courage in doing so, with her silent yet great faith, cured the physical curse that had plagued her for twelve years, as Jesus himself revealed.
When we align our will with God's and then approach him with faith, we can be confident that our prayers will be heard and answered, in his time and in his way.
So let us always approach him in great faith. Let us always approach him with overwhelming confidence. Let us always approach him with never ending courage. And let us do so either with directness in our prayers of petition, or in confidence through the silence of our hearts. But let us never hesitate to approach him. Let us never hesitate to ask.
Ponder:
How do I approach God? Do I do so confidently and boldly? Do I approach seeking to do his will? Do I, with great confidence, expect my prayers to be heard and answered?
Pray:
Father, help me to approach you with ever greater confidence, with unwavering faith, and with a deep love without end. Help me to understand and abide in your will.
Copyright 2016 Tom Zampino
Tom Zampino is the author of the Grace Pending blog at The Catholic Conspiracy. Husband to Rachel and the father of two adult daughters, he is a lawyer in New York City and a revert to Catholicism after 41 years away.
About the Author