According to the Catholic News Agency article "Mary Magdalene – 'Apostle to the Apostles' – gets upgraded feast day" by Elise Harris,
"Pope Francis' decision to elevate her memorial to a feast during the Jubilee of Mercy, he said, was done in order to emphasize the importance of this woman, 'who so loved Christ and was so greatly loved by Christ.'

Noting how Mary Magdalene was the first eyewitness to the Risen Christ and the first to announce his resurrection to the apostles, Archbishop Roche hailed her as 'the Apostle to the Apostles' – a phrase coined by St. Thomas Aquinas."
Not only is the saint beloved—the repentant sinner who was given the great privilege of being the first to see Jesus after the Resurrection— but her name is as well. There are certain names that I consider to be really "Catholicky Catholic"—names that, at least in my experience (narrow as it may be), are used mostly by Catholic families specifically because of the Catholicness of the names—and Magdalene/Magdalene/Magdalena are included in that group. I see them used or considered with great frequency among the Catholic families I come into contact with in real life or through my blog; if I were to meet a girl or woman with the name Magdalen(e/a) I'd assume she was Catholic.
Love for this saint and her name isn't new, however, and it's fun to see the different ways she's permeated history and culture without anyone realizing it (well, except for namiacs like me who love to learn about history/politics/religious/language/culture through the lens of names).
St. Madeleine Sophie Barat
St. Madeleine Sophie is herself a beloved saint, and yep—her first name is a French variant of Magdalene. (Side note: St. Madeleine Sophie's got it going on! Not only does her first name point ultimately to St. Mary Magdalene, but the popular teething toy Sophie the Giraffe was actually named after her!) (Also, how gorgeously cool is the combo "Madeleine Sophie"??)
Madeline
What girl didn't grow up loving Ludwig Bemelman's Madeline books? "In an old house in Paris that was covered with vines/Lived twelve little girls in two straight lines … The smallest one was Madeline." Indeed, Madeline is a variant of Magdalene— Behind the Name explains that, "In England [the name of the saint] is traditionally rendered Madeline, while Magdalene or Magdalen is the learned form."
Marlene Dietrich
Did you know that Marlene is a contraction of the actress' birth name Marie Magdalene? Marlene takes on a certain sparkle after knowing that, no? (In her native Germany, Magdalene is said mag-dah-LAY-nuh, and Marlene was therefore said mar-LAY-nuh.)
Magda from Bridget Jones' Diary
I'm sure St. Mary Magdalene wasn't on Bridget Jones' Diary author Helen Fielding's mind when she created the character of Bridget's friend Magda, but indeed Magda is a short form of Magdalene/a—it can be used as a nickname, or as a given name in its own right.
Last names Magdzinska, Maddalena, Maudlin
I found this headstone in one of my local cemeteries, and while I don't know for sure that this Polish last name is related to Magdalene, it makes sense to think it might be, right? What with Magdalena being a name in use in Poland? In my research I found that a more common variant is Magdzinski (though I still wasn't able to find the meaning—if anyone has any info on it, I'd love to know!).
The last names Maddalena and Maudlin are, however, known to ultimately come from the name of the saint (whether through a matrilineal namesake, or from residing in one of the many places named after St. Mary Magdalene). (Maddalena is also the stunning Italian variant of the first name Magdalene.)
Speaking of maudlin ...
Though not a name, the word maudlin does indeed stem from St. Mary Magdalene. Merriam-Webster explains,
"The biblical Mary Magdalene is often (though some say mistakenly) identified with the weeping sinner who washed Jesus' feet with her tears to repent for her sins. This association led to the frequent depiction of Mary Magdalene as a weeping penitent, and by the 16th century even the name Magdalene suggested teary emotion to many English speakers. It was then that maudlin, an alteration of Magdalene, appeared in the English phrase 'maudlin drunk,' which, as one Englishman explained in 1592, described a tearful drunken state whereby 'a fellow will weepe for kindnes in the midst of his Ale and kisse you.'"
(Not the best association, but interesting nonetheless!)
I love seeing our faith show up in the most unexpected, everyday places—unknown by most, but there nonetheless, and surely St. Mary Magdalene has a special care for anyone with a version of her name.
Which is your favorite Magdalene variant? Would you give one to your own daughter or choose one for your Confirmation name, or have you? What other cultural references to St. Mary Magdalene do you know?
Copyright 2016 Katherine Morna Towne
Photos: Mary Magdalene by Bartolomé Esteban Murillo [CC0 1.0 Universal Public Domain Dedication], via Wikimedia Commons; Marlene Dietrich in No Highway (1951) by Twentieth Century Fox (Ebay [1]) [Public domain], via Wikimedia Commons; Magdzinska headstone, copyright (2015) (Katherine Morna Towne). All rights reserved.
Given the sufferings of country and world proportions that can so easily bring one down, it was so fun to see the celebrations all over my Facebook feed in the wake of the recent elevation of the memorial of St. Mary Magdalene to a feast day by Pope Francis, a story that I saw shared over and over by so many people who love her. (It's July 22! Two days from today!)
About the Author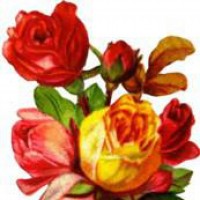 Kate is a writer, wife to a really good man, and mama to their seven boys ages 1 to 15. She shares her thoughts on Catholic baby naming at Sancta Nomina, and her first book, Catholic Baby Names for Girls and Boys: Over 250 Ways to Honor Our Lady (Marian Press, 2018) can be found at ShopMercy.org and Amazon.