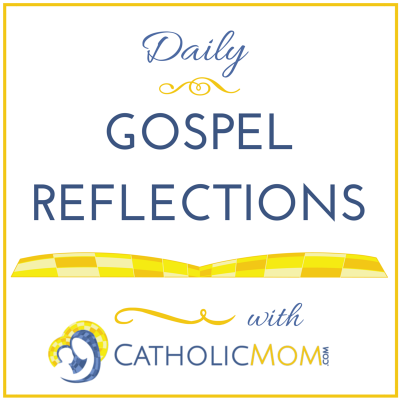 Today's Gospel: Luke 1, 39-56 - Assumption of the Blessed Virgin Mary
Today's Gospel offers Mary's "Magnificat" in which she prays, "the Almighty has done great things for me." It is, at once, Mary's prayer and ours. For in it we catch a glimpse of our true destiny… the great things that God has done, and will do for us.
The Solemnity of the Assumption of the Blessed Virgin Mary celebrates that Mary was taken up into heaven at the end of her earthly life, both body and soul. She did not undergo corruption of the body due to Original Sin. The Church links the truth of the Assumption to another truth. It is that Mary is "full of grace" - a sinless person - thanks to her Immaculate Conception. These special graces were won for Mary by the merits of Jesus Christ. Her Assumption into heaven is a participation in Jesus' resurrection.
So, what does Mary's Assumption mean for us?
First it anticipates the resurrection that we will experience, thanks to Christ. Second, when we reach heaven, we, too, will one day have a perfected, glorified body, united with our soul.
Mary's assumption is a sign that shows we are glory bound.
"The Mother of Jesus, in the glory which she possesses in body and soul in heaven, is the image and beginning of the Church as it is to be perfected in the world to come." - (Catechism of the Catholic Church, par. 972)
In Mary, we see our own heavenly destiny.
Ponder:
When was the last time I truly contemplated heaven, and how might Mary inspire me to get there?
Pray:
Lord, increase my desire and longing for heaven. May Mary be my hope and inspiration, that when I meet you there, Jesus, I too may thank you for the great things you have done for me. Amen.
Copyright 2016 Pat Gohn
Pat Gohn is happily married and mom to three young adults. With a Masters in Theology, Pat writes, speaks, and produces media with catechetical content. She hosts the Among Women Podcast and is the award winning author of Blessed, Beautiful, and Bodacious: Celebrating the Gift of Catholic Womanhood. Learn more at PatGohn.net.
About the Author