My husband made this announcement the other day while we were at a restaurant eating pizza with the kids. He said, "Kids, it's back to school time, and we are going to use this time to 'begin again'."
My jaw dropped. We didn't even discuss this. Usually this conversation with the kids starts with me yapping to him in private to help me, followed by, just me yapping at the kids.
I am not sure what brought about this change in his involvement here. It was either that after all these years of me doing it, he finally saw the wisdom in using the back-to-school time as a let's-refocus-and start-again time, or because I wasn't "yapping" at him to help with the kids, he felt free to jump in and help with the process. Probably the latter. After almost 30 years of marriage, I am beginning to figure out this relationship thing.
Well, whatever the change, I'm thankful for full support.
In summer, our vacation attitude spills over into all areas of our lives. You would think that since we all had a little more free time that we would have a cleaner house, our summer reading finished, and more frequent prayer time. This isn't the case. We all just get a little lazier. More Redbox and Netflix. More pizza at restaurants. Perhaps this is all good and part of the rhythm of life—but after two months of this, my Martha-like temperament can take no more.
It's back-to-school time!
One of the changes my husband was proposing was a 9:00 PM electronic shutdown. That means no phones, no TV, no computer--unless you really have homework that isn't done--no YouTube, and especially no video games. Our house is dominated by teens, so for us this is big. Also, no one ever goes to bed before 10 PM in our house, not even the pre-schooler. This will be a challenge for many of us, but who knows? We may see earlier bedtimes and better grades!
[Tweet "It's #backtoschool time! @CatholicFC suggests some family schedule changes."]
I wrote an article for CatholicMom in 2010 about how much I loved back-to-school time. What's funny is that I could just reprint that article. After 6 years, I feel the same way! I love everything about going back to school. I love the new school supplies! I love the regularity of a schedule! And I mostly love the chance for a "begin again." Some of the same changes I was making back then, I was planning on making now. Here are a few:
New chores. With still another kid out of the house going to college this year, we need to change our assigned chores. I have fewer kids at home, so hopefully that will mean less messes. It also means that we have fewer kids to do the chores. I am sure it all balances out; at least that is what I tell the remaining kids at home.
Better enforcement of the rules that we have. "Don't leave your stuff in the kitchen." / "Put your dishes in the dishwasher." /"Put your shoes in the mudroom." / "Don't eat in the family room." / "Don't put your stuff there, either."
Regular dinners.
Family prayer. For us this means: at dinner (including celebrating some feast days), short prayer before bed, and a rosary on Sunday evening.
Have you found back-to-school time a great time to start again? What are your back-to-school resolutions for your family?
Copyright 2016 Tami Kiser
About the Author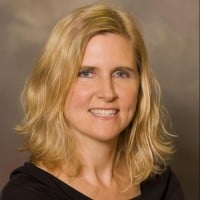 Tami Kiser is a wife, mother, teacher, author, and speaker. She runs a video production studio featuring Catholic speakers. These can be purchased or viewed on Formed. She also is the co-owner and host of a new Catholic Retreat and Cultural Center in the Carolina Mountains called Heart Ridge. She has taught everything from NFP, Zumba, cleaning toilets, Catholic crafting, the hula, bullet journaling, tap dancing, and liturgical living to Saxon Math 54 for the 10th time.