Jesus is a miracle worker. Each step he took during his earthly ministry seemed to lead him to yet another miracle. Jesus shows us that miracles are part of God's nature. As Pope Francis so often reminds us, our God is a God of surprises. Reflecting on the miracle of the loaves and fishes—where Jesus creates an abundance from a few loaves and a couple of fish—I sense Jesus wanting to work similar miracles through our lives.
After the birth of my fourth child, I felt as never before that this calling of motherhood was difficult. I not only acknowledged it to myself, I even started admitting it to others. Prior to number four, my pride never allowed me to confess the hardships that accompanied motherhood. The virtue of humility was thrust upon me in new ways as I sunk beneath the mounds of laundry, the voracious hunger of growing children, the needs of an infant, four little people's insatiable desire for attention (and of course my husband's, too), and … did I mention the stacks of dirty dishes!
With this growth in humility came a vice, of course. Realizing my inadequacy to gracefully navigate all the tasks set before me in one day, I started to pull in. My generosity with time and energy languished. Society's message to "take care of yourself, mom" appropriately inspired me to get rest, eat well, and take time out alone. However, it also started to pull me into the home in a new way.
This turning inward manifested itself in me no longer seeking out other moms to help. I stopped initiating playdates that would enrich my children's playtime and give a neighbor mom a quiet moment. I did not raise my hand to volunteer when opportunities arose in my extended family, school community, neighborhood, or parish. Rather, I dutifully attempted to chip away at the mounds of laundry and the piles of dishes. I threw myself into coming up with new and creative ways to feed all those little mouths in healthy ways. I became resentful that all the other people in our household seemed to be conspiring against my every attempt to clean up and organize the chaos. With a growing sense of urgency, I did not feel there was time to orchestrate an all-family cleanup or try yet again to assign and enforce a daily chore routine. Rather, I pulled in more, focusing on these tasks and growing ever more tired.
Amidst this state of overwhelm, I encountered anew Jesus' miracle with the loaves and fishes. Scripture tells us:
"He took [the disciples] and withdrew in private to a town called Bethsaida. The crowds, meanwhile, learned of this and followed him. He received them and spoke to them about the kingdom of God, and he healed those who needed to be cured. As the day was drawing to a close, the Twelve approached him and said, 'Dismiss the crowd so that they can go to the surrounding villages and farms and find lodging and provisions; for we are in a deserted place here." He said to them, 'Give them some food yourselves.' They replied, 'Five loaves and two fish are all we have, unless we ourselves go and buy food for all these people.' Now the men there numbered about five thousand. Then he said to his disciples, 'Have them sit down in groups of [about] fifty.' They did so and made them all sit down. Then taking the five loaves and the two fish, and looking up to heaven, he said the blessing over them, broke them, and gave them to the disciples to set before the crowd. They all ate and were satisfied. And when the leftover fragments were picked up, they filled twelve wicker baskets." Luke 9:10-17 (emphasis mine).
With kids at my ankles and a young toddler wiggling in and out of my arms during all food preparation these days, I could now relate in a new way to the disciples during the miracle of the loaves and fishes. I would rather stick with withdrawing "in private" and tend to my own hunger. I would be quick to "dismiss the crowd" to go elsewhere to find nourishment. I have a full plate; there is no way I can do any more! I am in a "deserted place here" with no excess to share, right?
Jesus, however, does not want us to view the little we have available—whether it is five loaves and two fish or twenty-four hours, two hands, and one overtired mind—as insufficient to serve those we encounter each day. Rather, he wants to use us to work new miracles of abundance each day. If we offer him what little we have to use in service to others, he will. At the end of yet another exhausting day, we might even find ourselves picking up the "leftover fragments" and finding abundance… plenty of joy, fulfillment, and love to carry us through another day of service.
[Tweet "If we offer Jesus what little we have to use in service to others, he will."]
How have you allowed Jesus to work from your "deserted place" to create an abundance for others? In what ways might you open your heart a little more to resist the urge to "dismiss" the crowds that surround you each day? What holds you back from trusting that God wants to work miracles of abundance through you?
Copyright 2016 Maribel Nova
About the Author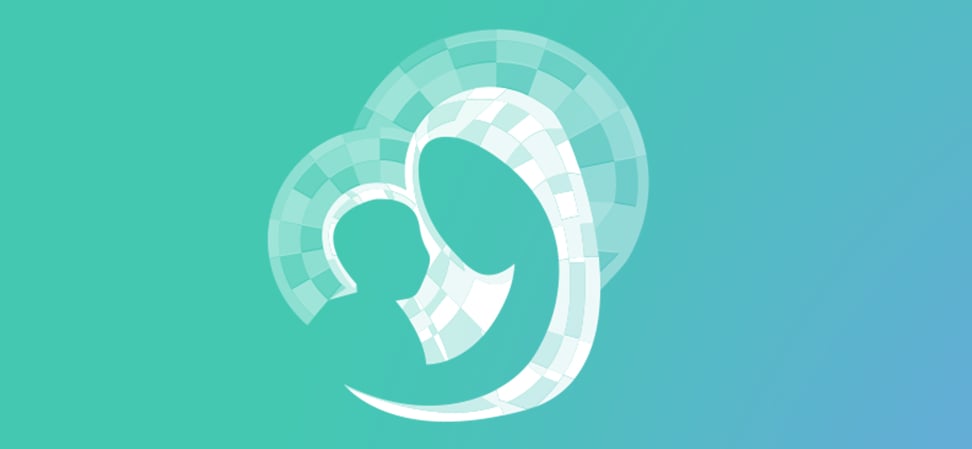 We welcome guest contributors who graciously volunteer their writing for our readers. Please support our guest writers by visiting their sites, purchasing their work, and leaving comments to thank them for sharing their gifts here on CatholicMom.com. To inquire about serving as a guest contributor, contact editor@CatholicMom.com.