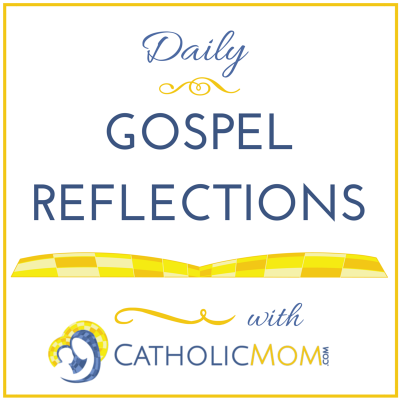 Today's Gospel: Matthew 22, 1-14
Who doesn't love picking up the mail and finding a crisp thick envelope containing an elegant wedding invitation? Whether it's family or friend, bride or groom, most of us love the idea of attending a wedding, particularly the reception afterwards. We mark our calendar, send the RSVP, look up their registry, and start thinking about what we're going to wear. It's an event we look forward to because we know how much joy and love a wedding feast brings. It's hard to imagine deliberately refusing to attend a special invitation, or casually ignoring the invite, or worse - shredding the invitation.
Yet every day God invites you to His royal wedding feast. He waits for you with the banquet prepared. Every day you choose your response to His invitation through your daily words and actions. Do you refuse to attend, casually ignore his invitation, or mistreat his servants? When you are among those gathered up, will you be wearing the wedding garment?
God doesn't want you to change your clothes, He wants you to change your life by shedding the old selfish ways and purposefully preparing for his banquet through an examination of life and conscience. Commit to leaving your old self behind and put on the radiant wedding garment of serving others and loving Christ with your whole heart.
Ponder:
Today, identify one thing you will turn away from that will lead you to turn towards God.
Pray:
O Lord, we thank You for being invited to the feast. Come Holy Spirit, stir our hearts and minds to discard our old selves and don the wedding garment in preparation for Your summons that we may always be chosen.
Copyright 2016 Shelly Henley Kelly
Shelly Kelly received her unique rhyming name 20 years ago when she married her selfless husband, Bryan. Together they raise three amazing children while working full-time. To guide the family's spiritual formation, Shelly volunteers as a catechist for EDGE and Life Teen. A published author, Shelly and her sister, Lisa Jones, blog together at "Of Sound Mind and Spirit".
About the Author