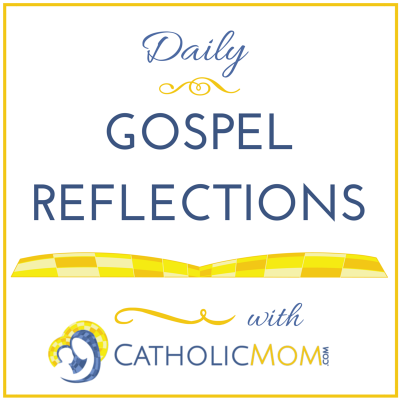 Today's Gospel: Luke 4, 38-44
At daybreak, Jesus left and went to a deserted place. The crowds went looking for him, and when they came to him, they tried to prevent him from leaving them. But he said to them, "To the other towns also I must proclaim the good news of the kingdom of God, because for this purpose I have been sent." - Luke 4:42-43
Jesus is not present to us in the same way that he was present to others over 2000 years ago. But he is still with us. He is with us in scripture. In the Eucharist. In each other.
Sometimes there is that special person who comes our way and reveals Jesus in a way that we have never experienced. My spiritual director was one of those people.
In the 10 years he had been my spiritual director, he changed my life in so many ways. Through him, I came to really know Jesus for the first time. Through him, I experienced Jesus' healing and His unconditional love and acceptance.
I felt devastated when he left the area to become pastor of another church. It was so hard to say goodbye. But deep inside I knew that the Holy Spirit had been preparing me. For months, I had sensed myself letting go. There were others who needed him more.
I am so grateful to know that my spiritual director loved Jesus so much that Jesus was able to work through him to love and guide others. I pray that Jesus works through me, too.
Ponder:
How do you experience Jesus' presence in your everyday life? How does Jesus call you to spread the Good News?
Pray:
Dear Lord, thank you for your promise to always be with us. Help me to see you in others and to always trust in your presence. Amen.
Copyright 2016 Colleen Spiro
Colleen Spiro is a Catholic mother, grandmother and a deacon's wife. A certified spiritual director, Colleen loves to share her faith and encourage others through her retreats and writings. You can contact Colleen through her website, Catholic Prayer Life, and read her blogs at Finding God in the Everyday.
About the Author