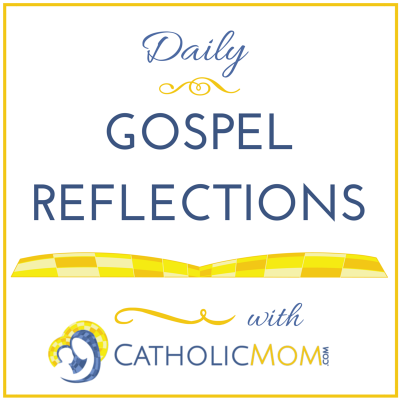 Today's Gospel: Luke 6, 12-19
Recently I attended the funeral of my beloved uncle, Charlie. Amidst the sorrow at his passing, there was also joy. We would miss his infectious smile and humor, but we were comforted that he lived a life full of faith, love, and service. Throughout his life, Charlie endeavored to know, love, and serve God. We, his family and friends, also sought God in our grief, praying for the repose of Charlie's soul and for consolation for our sorrowing hearts.
During Mass, I wondered at the many occasions, happy and sad, that Charlie had worshiped in that Church. How fitting that we would gather there to say goodbye to him. How fitting that we would go to our Lord to hear His words, as did Charlie, as did the multitudes in Luke's Gospel today. They came to hear Him and be healed, as did we.
Returning home, I was faced with pressing matters at work and a long list of overdue chores at home. I felt renewed rather than overwhelmed.
Today's gospel reminds me that the same Jesus that called his Apostles also calls me and is with me in all of my struggles – in my grief, fatigue, chores, and daily routines – and in all my joys – at the blessing of having known and loved Charlie, at the hugs from relatives I don't see often enough, and in the hope that Charlie and I will one day meet again in heaven.
Ponder:
Do I listen for Jesus? Do I seek Him out in all the moments of my life, big and small, happy and sad? He calls each of us by name. Do I know that and believe?
Pray:
Lord, help us to hear you when you call us. Help us to seek you, to feel your power, and to be healed.
Copyright 2016 Amy Pengidore
Amy Pengidore is a native Pittsburgher who currently lives in Virginia. She has been married for twenty-one years to her best friend and is the proud mother of a college-aged son. In her spare time she likes to read, try new recipes, and take long bicycle rides in the woods.
About the Author