We're all familiar with the custom of praying a quick "Hail Mary" when an ambulance, police car or fire truck passes us on the road, sirens blaring and lights flashing.
But emergency vehicles don't have to be the only things that move you to intercessory prayer while you're driving. Any car on the road can be a reminder to pray. I use these reminders all the time!
It all started a few years ago when a friend of mine was going through a series of family and professional crises. She had a little silver SUV. Whenever I saw a car like hers on the road, I'd say a prayer for her intentions. There are a lot of silver SUVs out there, and I hope she reaped the benefits of all those prayers.
[Tweet "Turn drive time into #prayer time with this intercessory prayer idea from @franciscanmom."]
Although almost every car I've ever owned was chosen purely on utilitarian merits and low price, I notice cars. So once I started praying for one friend when I saw a car like hers, it was easy enough to do the same for my husband, my two young-adult children, and other family members and friends.
You might think that people with distinctive cars would get the short end of the prayer stick, but I've found the opposite to be true. If you follow Lisa Hendey on social media, you've seen her red MINI Cooper. Once I began praying for Lisa whenever I saw a red MINI, I started noticing them all over.
If you can't tell a Toyota Prius from a Honda Pilot, let something else about the cars you see remind you of a person and be a prayer prompt. Here are a few ideas, based on those road-trip games your kids play in the back seat:
License plates: Perhaps you have a loved one who lives out of state. If you see a license plate from that state, pray for that person.
Letters of the alphabet: Let the first letter on a license plate or sign remind you of a person whose name begins with that letter. For example, my younger son doesn't drive yet, but if I see a license plate beginning with L, I'm reminded to pray for Luke.
Colors: You may not have noticed what make or model of car someone has, but you do know the color. Whenever I see a black car, I'll pray for my daughter, who drives an old black Hyundai Elantra.
Now that it's back-to-school time, let a school bus be a reminder to pray for students, teachers, and school support personnel, like bus drivers!
Give it a try! You may find, as I did, that when someone you love needs extra prayer, suddenly you start noticing cars like theirs everywhere you go.
Copyright 2016 Barb Szyszkiewicz, OFS
About the Author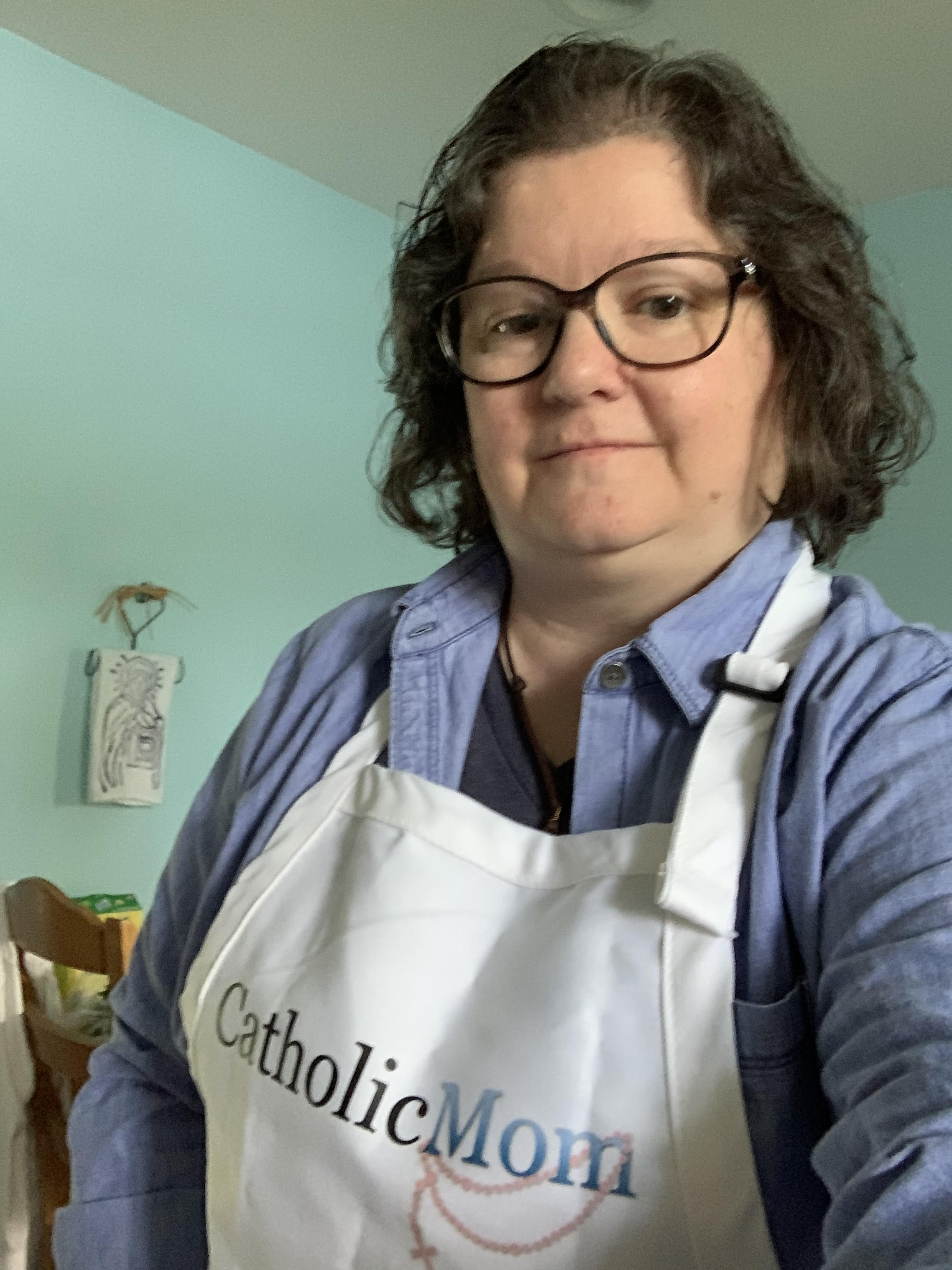 Barb Szyszkiewicz is a wife, mom of 3 young adults, and a Secular Franciscan. She is editor at CatholicMom.com. Barb enjoys writing, cooking, and reading, and is a music minister at her parish and an avid Notre Dame football and basketball fan. Find her blog at FranciscanMom and her family's favorite recipes with nutrition information for diabetics at Cook and Count. Her booklet, The Handy Little Guide to Prayer, is available now from Our Sunday Visitor.