Welcome to the Divine Mercy for Moms Book Club! We're reading Divine Mercy for Moms: Sharing the Lessons of Saint Faustina, by Michele Faehnle and Emily Jaminet.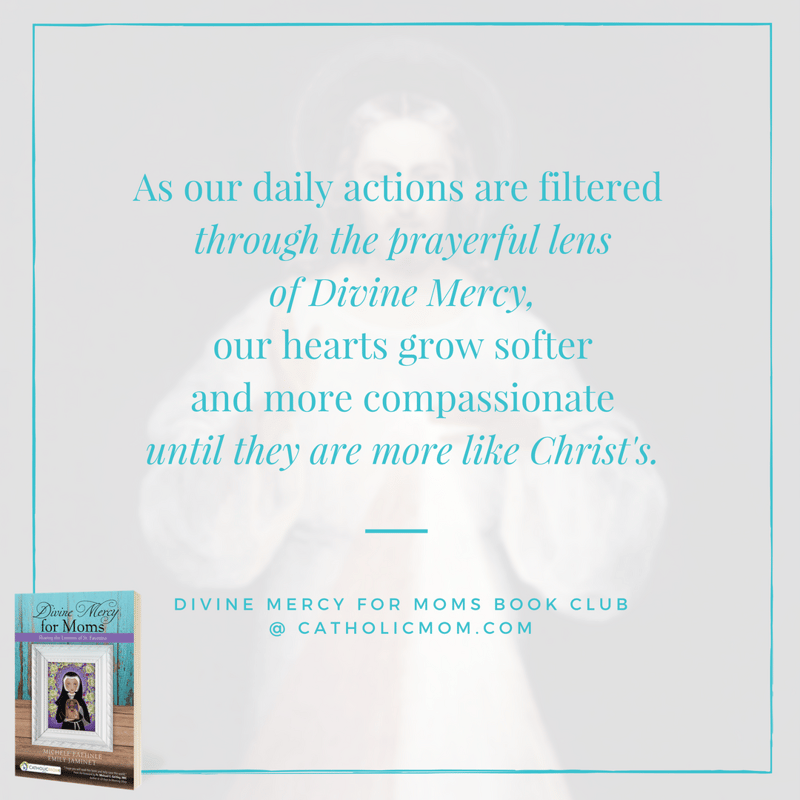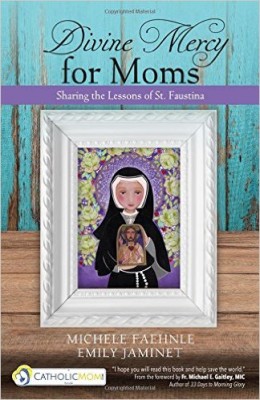 As we launch into the community reading of our new Book Club selection, I'm thrilled to share my interview with my "soul sisters" Michele Faehnle and Emily Jaminet. You know these two as contributors here to the website, but as we venture into this new reading journey together, I wanted to revisit their stories and remind you how wonderful they are! This book, one of our CatholicMom.com Imprint series with our partners at Ave Maria Press, holds a very special place in my heart. I can't wait to re-read it over the next several weeks with all of you! Lisa
Q: We have been so blessed to have the two of you as a part of our CatholicMom.com community. Please briefly introduce yourselves to our readers.
Michele: Emily and I like to joke that we are MBAs (Mothers, Bloggers, and Authors). I'm blessed to be a wife and mom of four. I graduated from Franciscan University of Steubenville and worked as a labor and delivery nurse for 12 years. I decided to put nursing on hold after the birth of my third so I could be at home with my family and especially enjoy volunteering for the Church. My favorite way to serve is as the co-director of our Columbus Catholic Women's Conference.
Emily: I also graduated from Franciscan University and after a short stint in the professional world I left to be at home with my (rapidly) growing family. Now, as a wife and mother of seven, it's the deepest desire of my heart to help mother's, especially with my radio reflections 'A Mother's Moment.' I also enjoy volunteer work for our Church, especially helping with the Columbus Catholic Women's Conference, my parish and my children's schools.
Q: What inspired Divine Mercy for Moms and how would you describe the book to someone who knows nothing about the Divine Mercy devotion?
Michele: About four years ago my son Jacob became very sick with a rare illness called Guillian Barre Syndrome. He went from being a totally normal and healthy little 8-year-old to being completely paralyzed from the chest down. We spent a long time in the hospital that year as he recovered, and mercy was showered down on my family. We had so many meals, cards, visits, gifts and most importantly prayers from people all over the country. Some from people we knew, some were friends of friends that heard about Jacob's story and just wanted to help. After being the recipient of so much mercy I felt called to be a giver of mercy and also to share this message with other moms. I've been friends with Emily for over 20 years and brought her into the project because of her strong ministry helping moms here in Columbus. She also has an amazing gift for hospitality and always knowing how to reach out to those hurting and ask the merciful question.
The Divine Mercy message has five simple aspects – the image of Divine Mercy, the Chaplet, the Hour of Mercy, the Feast of Mercy and Spreading the Honor of the Devotion. They are all simple to incorporate into the life of your family and offer great graces to those who are open to them.
By inviting Jesus into our homes with this image, we are reminded every day to invite him into our hearts and to trust in him.
The Chaplet of Divine Mercy is a simple rhythmic prayer that all our kids love where we ask God to have mercy on us and on the whole world. What better prayer could we pray as mothers??
We also love the three o'clock hour "reset." Whether you are finishing up a work day, or picking up the kids from school, three o'clock can be a tough time for us as moms.
By taking just a moment to pause and pray can reset the day and give your family the grace continue the day. There are even great practical tools to help you remember to pray, setting a reminder on your phone to pray the chaplet – and you can even use the official Divine Mercy App to help you pray it!
Q: I know that you've shared this book with moms virtually around the entire country. What excites you about sharing this book with our CatholicMom.com Book Club readers?
Emily: We love meeting moms from all over. We are all going through similar experiences in life and even if we are meeting over the internet, new friendships can blossom and lives can be changed!
We've spoken at many moms groups who have done our book either in person or through Skype and we've loved the communities that have formed and what the moms are finding in the book.
If you are feeling underappreciated and that your jobs as a mom are unimportant, you will learn that your tasks have a value that can change the world. You'll find a friend in St. Faustina, the great apostle of mercy and how the beautiful devotion to Divine Mercy can soften your heart to be more like Christ's. You'll also discover new ways to live out the Corporal and Spiritual Works of Mercy as a mother and that Mary, the Mother of Mercy is your mother too.
Q: How has Divine Mercy changed your life and your mothering?
Emily: Both Michele and I were introduced to this devotion in the 90's had the opportunity to visit St. Faustina's convent and tomb in Kraków Poland when we studied abroad. It was there we were touched by the inscription on the bottom of the image hanging in the chapel which reads 'Jesus, I trust in You.'
For me, the seed was planted but didn't really bloom until I became a mother. This devotion is about trusting in God and placing our lives in his hands. In a society that is spiraling out of control, we know this is the only way we can live in peace. Christ doesn't promise an easy path to his followers, but when we give our lives over to him in trust, we are better able to live out our vocation as moms.
Q: What are your hopes for the readers of our book club?
Michele: We hope this message of mercy touches your heart and soothes your soul. We pray that mercy transforms your life and you receive many blessings from reading Divine Mercy for Moms. We also hope you take this message to your other mom friends!!!
We designed this book to be done both for personal use and in small groups. Being in faith sharing groups have had a huge impact on both our faith lives, so we wanted to create something that could be done in community and was all part of the package. The study questions are provided right in the back of the book and free YouTube videos are available on our website for each chapter. We've even provided helpful tips and videos on how to start up a group and provided invitations you can edit and send to your friends.
We also hope you take advantage of our free downloads of the "Corporal and Spiritual Works of Mercy Checklists for Busy Moms," the "Examination of Conscience on the Corporal and Spiritual Works of Mercy" Guides and the "Divine Mercy for Moms Year of Mercy Jar Labels" for you to start your very own Mercy Fund to help those in need.
We also included 30 short reflections at the end of the book to help you jump start your prayer routine. Moms have shared that these "miniature" reflections are all they can handle right now and perfect for helping them set the day in the right frame of mind.
[Tweet "Ours is a vocation of service. #DivineMercy4Moms #bookclub with @EmilyJaminet + @Mercyformoms"]
Q: How can busy moms find time in their schedules to pray and to read?
Emily: One thing we like to talk about when we go out to speak is "pegging a prayer." Use moments in your day to remind yourself to say particular prayers. When you're brushing your teeth, for example, say a short morning offering. When you're doing the dishes, offer up a "sink prayer."
When I do the laundry, I pray, "for the sake of his sorrowful passion, have mercy on us and on the whole word" and I try to pray for the family member whose laundry I'm currently handling. (I've written more on this topic for Catholicmom.com here.)
As far as reading, one wise older mother told me to always carry a book with me in my purse or car. This way, when I find myself waiting in the car line, sitting in the car during a child's sports practice, or waiting at a doctor's office, I have something to read that is helping me grow spiritually.
Another way I have been able to read more is to have the Kindle app right on my phone. Instead of flicking over to Facebook, Instagram, and Snapchat when I have a few moments, I scroll over to the latest book and read!
Divine Mercy for Moms has been called "blessedly short" so it's mom-sized and an easy read. One mom shared with me she just followed her toddler around from room to room as he played and was able to read the whole thing in a matter of a few days. As St. Faustina reminds us in her Diary – "Where there is a will, there is a way." (Diary of St. Faustina 1413)
Q: Are there any additional thoughts you would like to share with our readers?
Catholicmom.com is more than just a website, it's a community where beautiful new friendships can blossom. We hope that by participating in this study you meet new moms to inspire you on the journey and to live a live a life of mercy.
We have been so blessed with all the new friendships that have developed from our writing at Catholicmom.com are looking forward to "meeting you" through this book study. We know you will inspire us with your comments, and we hope you understand that as we share in the introduction, "we write to you not as "supermoms" with perfect kids, but as those who are still navigating the path of motherhood and sanctity."
May we all grow closer to Jesus during this time together and may Mercy reign in your home!
To Ponder, Reflect, and Discuss:
What are your personal goals for this CatholicMom.com Book Club experience?
What question would you ask Michele or Emily if you could sit down with them for a cup of coffee?
Feel free to comment on your own thoughts from this week's reading, your impressions and reflections, and/or your answers to these questions.
Download this week's printable journal:
Next week, we'll cover Chapter 1: St. Faustina, Apostle of Divine Mercy. For the complete reading schedule and information about our Book Club, visit the Divine Mercy for Moms Book Club page.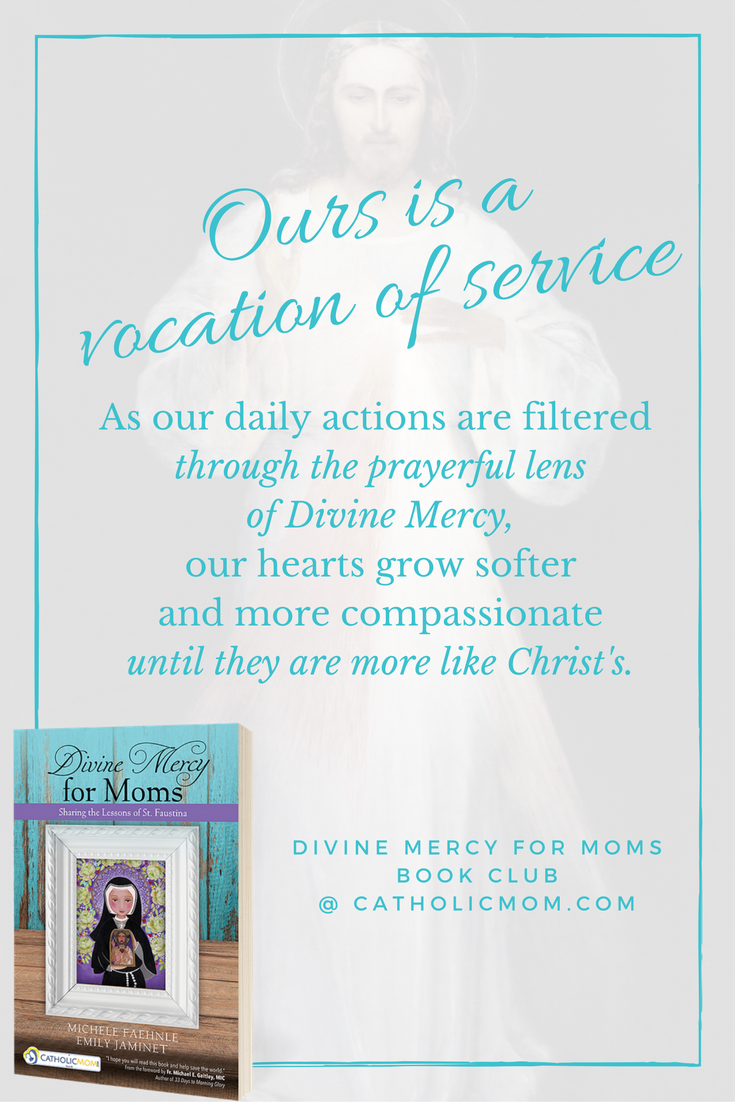 Copyright 2016 Lisa M. Hendey
About the Author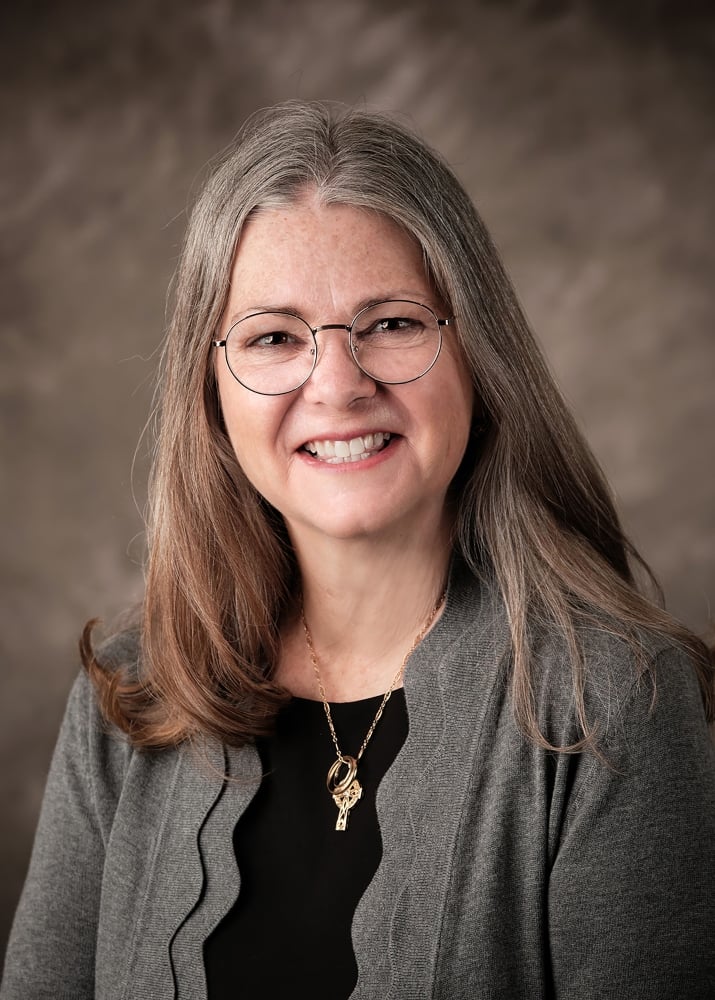 Lisa M. Hendey is the founder of CatholicMom.com, a bestselling author and an international speaker. A frequent radio and television guest, Hendey travels internationally giving workshops on faith, family, and communications. Visit Lisa at LisaHendey.com or on social media @LisaHendey for information on her speaking schedule or to invite her to visit your group, parish, school or organization. Visit Lisa's author page on Amazon.com.