It was exactly ten years ago today that I visited San Giovanni Rotondo, in Southern Italy, to pay homage to the simple friar responsible for my conversion of life and reversion to the Catholic faith. As I knelt beside his grave, adorned with overwhelmingly fragrant flowers, I felt as moved as if I were standing before him in person. The shrine of Saint Padre Pio of Pietrelcina is the second-most visited Catholic shrine in the world, and it is no surprise why.
Surely this man, who bore the stigmata (all five wounds) of Christ for fifty years, read souls before words were spoken, bilocated, was visited regularly by Jesus and Mary, had a close relationship with his guardian angel, suffered visible spiritual attacks, performed miraculous healing and exorcisms, and possessed the spiritual gift of prophesy, among many others…continues to have a profound effect on those seeking the face of Christ, as much in his death as in his lifetime.
My soul is no different. I was touched by the mystical friar, in a way that is so personal, that I feel I know him.
I was given a book once that changed my life: Padre Pio: The True Story by C. Bernard Ruffin. I like to tell people that when I opened the box containing this well-loved book, Padre reached out his hands and shook me! Needless to say, I needed a good shaking at the time, and anyone familiar with good Italian priests, knows that shaking (or slapping for that matter) is as much a reproach as it is a symbol of affection.
As I flipped through the pages, I was astounded. I had never really learned anything about an authentic person bearing the stigmata. However, as I became more familiar with his love of Christ, the stigmata seemed like a small grace in the life of this spiritual giant. There were too many incredible accounts to take in, yet a strong sense of humility in the man who knew that he wanted to be a Capuchin friar from an early age. Pride was an enemy St. Pio never seemed the need to fight, as he was given constant opportunities for mortification and humility, through repeated attacks, betrayal, doubt, and testing by the devil as well as the Church he so dearly loved.
One incident that has always stuck with me occurred on August 25, 1895, when Padre was just a boy. He and his father set out on a pilgrimage to the religious shrine of St. Pellegrino the Martyr. The church ceremony was interrupted by a disheveled woman who ran shrieking up to the statue of St. Pellegrino, holding her deformed, paralyzed, hydrocephalic child in her arms. The woman screamed at the saint, demanding that he heal her child. Padre Pio's father wanted to leave, but Pio insisted that he should stay and pray for this boy. The woman shocked the crowd by hurling her child at the statue and telling St. Pellegrino to keep the child if he would not heal him. As the child hit the statue and fell to the floor, he was miraculously healed and ran to his mother, crying out for her.
Why did this stick with me? Because everyone in the church cheered for the miracle of St. Pellegrino, as the small saint in their midst slipped out the door with his father, unnoticed. I do believe that it was Padre Pio's prayer that day, which found favor with God, who extended His healing hand on the poor child. This theme would reoccur many times through the life of the saint. As an artist whose work is not celebrated until after he is dead, the spiritual gifts of Padre Pio were also not recognized by many until years after his passing.
[Tweet "Not yet born in 1968 when Padre Pio died, Kimberly Cook was deeply inspired by this #saint."
I was not yet born in 1968 when the priest known as Padre Pio died, but it still amazes me that such a saint lived so near to my lifetime.
When I studied abroad in college, my one and only promise to myself was that I would visit the holy shrine of San Giovanni Rotondo. I cannot begin to tell you all of the mystical experiences my three friends (one of whom is now a nun) and I encountered on that trip. Let's just say that no one in their right mind could have come back from that trip an atheist.
For a few short years after college I taught high school religion, and my poor students had to suffer through the movie Padre Pio Miracle Man (in Italian) each semester. I watched that movie so many times that I learned the Italian! Sharing the life of this saint is just such a beautiful gift. To know that God works such amazing miracles through those devoted to Him, right here and now, in our lifetime, is "a lamp for my feet and a light on my path."
The famous words of the holy, smiling man, who wore the gloves, "Pray, Hope, and Don't Worry" catch up with me often (when I am not praying, hoping, and doing a lot of worrying). They slow me down and turn my eyes to the cross. That is where Padre Pio would want my gaze, on the cross.
In all the events of life, you must recognize the Divine will. Adore and bless it, especially in the things which are the hardest for you. Imagine Jesus crucified in your arms and on your chest, and say a hundred times as you kiss His chest, "This is my hope, the living source of my happiness; this is the heart of my soul; nothing will ever separate me from His love."
Copyright 2016 Kimberly Cook
About the Author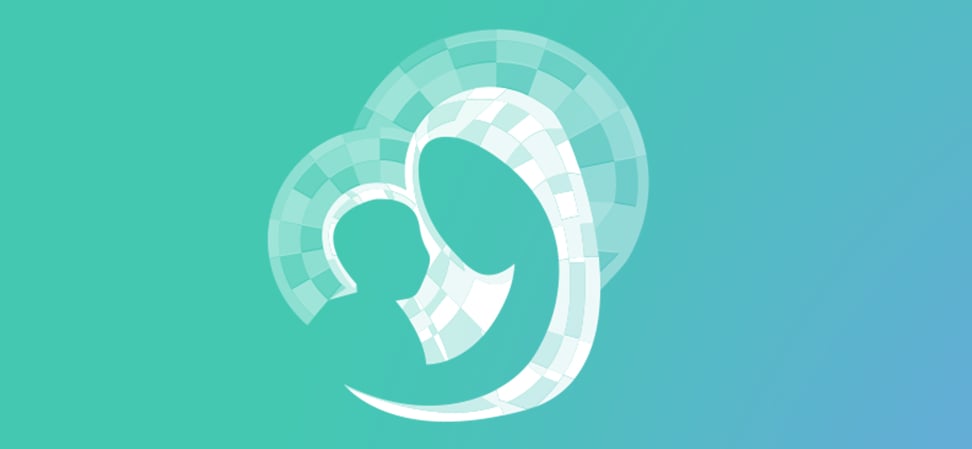 We welcome guest contributors who graciously volunteer their writing for our readers. Please support our guest writers by visiting their sites, purchasing their work, and leaving comments to thank them for sharing their gifts here on CatholicMom.com. To inquire about serving as a guest contributor, contact editor@CatholicMom.com.