"Let the one among you who is without sin be the first to throw a stone at her." John 8:7
Do you ever wonder what the people are saying about you after you walk away from the conversation? Maybe I have an overactive curiosity, or I am being way too nosy, but I wonder! As a Christian writer and speaker I talk to a lot of groups. I often open with a joke. I would say in my most intellectual voice, "Did you know, ladies, that people all around the country are praying for me?" As I took an extra-long pause, so curiosity can grow, I gazed upon the audience and would see eyes light up, ears open and a chuckle or two between friends. Then I would give my punch line: "People are praying, "Would she please shut up!" Uncontrollable laughter would fill the room. I would always join in with a giggle. Laughter becomes an icebreaker, melting hearts so God can pour in His wisdom and His love. When wit precedes wisdom it has a long-lasting effect.
The Word of God says in Proverbs, "Even fools, keeping silent, are considered wise; if they keep their lips closed, intelligent." (Prov. 17:28) Again in Exodus 13:13 it states, "I will do battle for you if you will just shut your mouth." God is always trying to teach his people the importance of a well-guarded tongue.
"Will she please shut up," are the words people are saying about me behind my back. How do I know that? I have heard them. I have a comeback too! I respond with, "My friend, I hear you talking about me behind my back, right in front of me." Yes, at first those words stung my heart and caused me to question myself and my ministry. Then a defensive spirit kicked in and yet another comeback evolved. I would look the person in the eye and say with a very serious tone of voice, "Do you know what I do for a living?" Not even giving them time to reply, I would answer my own question with, "I am a Christian speaker!" More emphatically, if that is at all possible, I would add, "I talk for a living!" Before I put my foot in my mouth too far I would list my resume: "I co-host a radio show, talk to mom's groups, speak at churches," and on, and on I would go. Defending my over active tongue became a full time job, until I noticed people walking away, hanging up the phone with a lame excuse, or just looking perplexed.
This joke has caused me to soul-search. Until I was able to look myself in the mirror and face my own faults, only then was I able to ask God to change me. I began the journey, moving from laughing at myself to a conviction in my heart. The reality is that you can never change until you realize that you need to change. I knew that God was not telling me to, not be me, but rather to be willing to temper my personality. Now each time I share my joke, I am remind myself to listen more and talk less. In the book of James we read, "Know this, my dear brothers: everyone should be quick to hear, slow to speak, slow to wrath." (James 1:19) Some of us "fast-talkers" will be working on that scripture the rest of our lives; however we need to make headway. Thankfully, plenty of people are praying for me.
[Tweet "What are people saying behind your back, loud enough for you to hear them? @Littlepinkdressministry"]
What are people saying behind your back, loud enough for you to hear them? The good news is that God sent His Son Jesus so that you can be changed. The bad news is that you will remain the same until you too face yourself in the mirror, and ask God to change you.
"Amen, amen, I say to you, unless a grain of wheat falls to the ground and dies, it remains just a grain of wheat; but if it dies, it produces much fruit..."(Jn. 12:24)
God calls us to put some areas of our life to "death" in order to become more fruitful. St. Paul encourages believers with these words, "yet I live, no longer I, but Christ lives in me…" (Gal. 2:20) In Col. we read, "… to whom God chose to make known the riches of the glory of this mystery among the Gentiles; it is Christ in you, the hope for glory." (Col. 1:27)
I thank the Lord that He still writes our sins in the sand to let us know that we have a long way to go. Pride always goes before the fall. When we face the fact that we are a sinner, His death on the cross takes on new meaning. The meaning of the word "Savior" is planted in our soul, not just our minds. We face life with a new zeal, one of surrender. When our sins are cast before us through other's unkind or harsh words, we are sometimes wounded by them. Even if we try to duck, we often get hit in the heart with a stone. We are faced with a choice: to forgive and to grow, or get bitter and throw a stone right back at them. If when corrected our defensive comeback is, "Well, you know what you do," followed by a list from A–Z, we know we have our GPS set on the road to bitterness. When we pray the words, "and forgive us our sins for we ourselves forgive everyone in debt to us, and do not subject us to the final test," (Lk. 11:4) we may cross off our list one grievance, two wounds to the heart, three disappointments, and four insults. Forgiveness opens our hearts to Christ's redeeming love and freedom!
"Let the one among you who is without sin be the first to throw a stone at her," says our Savior to the crowd. Did you notice how Jesus wrote the sins of the elders, the leaders first? God's grace gave them the humility to just walk away. Not one person decided to stay and throw a stone at the very guilty woman who was caught in adultery. The shame of seeing their own sins written in the sand somehow washed away the list they were writing in their minds about another. I guess they won't be throwing stones at anyone else's heart any time soon! Humility helps us to run to confession, turn our eyes on Jesus, and His mercy and grace. The grace of the Sacrament of Reconciliation helps us to turn from sin and turn to God. As we empty our hearts of sin and flesh we make room for God to pour more of His Holy Spirit into us. His Holy Spirit will aid us in the discipline of a well-guarded tongue if we let Him. God can only fill what we are willing to give up to Him.
The other day on the way to Mass, I began to second-guess myself. Thoughts flooded my mind: "Did I brush my teeth today? I hope my breathe does not smell. Maybe I should not go to receive the Eucharist." Immediately I put a halt to the thoughts in my mind. "NO!!" I said to myself. I added, almost out loud, "Of course I am going to receive the Eucharist. I need Jesus. The Eucharist is the reason that I am on the way to daily Mass. I need the grace." Instantly, the thoughts left me. They did not reoccur until I began to walk toward the priest to welcome Jesus into my heart. Ok, I did choose to receive in my hand that day. I know that it was only because my Southern manners kicked in. Of one thing I was certain, I did not want to breathe my bad breath on anyone.
God used this moment of lacking personal hygiene to teach me something. What am I pouring out of my mouth each day? Do my words possess the sweet aroma of God's Holy Spirit or do they give off a foul smell? Do they touch other hearts leading them towards repentance, or do they sting the heart, piercing a wound through another's soul? The word of God reminds us that "a good person out of the store of goodness in his heart produces good, but an evil person out of a store of evil produces evil; for from the fullness of the heart the mouth speaks." (Lk. 6:45)
What is your heart filled with today? What words are coming out of your mouth? Take a moment this week to do some spiritual hygiene. Pause and take a good look at yourself in the mirror. Say a little prayer asking Jesus to see what others see, and for ears to hear what others hear? A well-guarded tongue brings life to another's soul. May your words always give off the sweet aroma of God's Holy Spirit. Are you talking about me? You talk about me much as you please, and I will talk about you down on my knees!
Copyright 2016 Ellen Mongan
Photo copyright 2016 Ellen Mongan. All rights reserved.
About the Author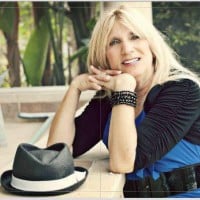 Ellen Mongan is a Catholic writer, speaker, and host of WOW MOM podcasts. Her book, WOW MOM: A Walk with God, is on Amazon. She contributes to Catholic Mom, Women of Grace, and Augusta Chronicle. Her most important roles as wife to Deacon Patrick and mother of eight led her to ministry. Learn more and contact her to speak at EllenMongan.com.