There are so many creative people out there, who are running home businesses on the side of their day jobs or on top of parenting and homemaking. Many of these people are selling Catholic products. Here is my list of 25 Catholic online businesses that you really should check out. Start gathering ideas for the next birthday, housewarming, wedding, or baptism gift and of course it's never too early to start shopping for Christmas! Many of these shops are offering a special coupon code just for this article and all the shop owners were thrilled to be included in this list, so please go support them and share this article if you can!
[Do your shopping in online #Catholic stores! @mrsdavidchriste lists 25 of her favorites!"]
Books, DVDs,and toys and more to help "touch the lives of little children with the faith." The Etsy shop's top sellers are Sister Teresa of Calcutta doll and "All about Angels" book. Coupon code: CatholicMom for $3 off any purchase of $25 or more.
Soft rosary roses, saint inspired kids' outfits, workout accessories and more. Founder Annie says: "The dream of these roses is bringing the rosary to your little ones." Coupon code: SHIPFREE16 for free shipping.
Priestly pajama sleepers in sizes, 3 months to 3T and more designs in the works! Founders Aaron and Veronica say: "It is our sincere and humble hope that many young men on their ordination day will look back and remember their "first collar": the Priestly PJ™."
Unique rosaries, Catholic jewelry sets and more. Creator Maria says she loves "to create personalized pieces for custom orders." Coupon Code: CATHMOMSAVE10 for 10 %off.
Catholic planners on sale for 2017, planner tabs, liturgical printables and more. The founder Elizabeth blogs at elizabethclareblog.com and seeks to bring "faith to life." Coupon Code: CATHOLICMOM for 10% off until October 1st.
Necklace cards, baby blankets, baby friendly "Mum" Necklace and more for all "for the special occasion that is life!" Coupon code: LILFLOWER for 20% off through October 1st in honor of the feast day of St. Therese.
Silicone rosaries for kids, baby friendly mama necklaces, baby carriers and more. Founder, Shannon, says she is excited to share her "Chews Life Rosaries, new Miraculous Medal and St. Benedict bracelets."
18-inch saint dolls, St. Therese of Lisieux and St. Joan of Arc, to help "inspire children to become saints." Coupon code: "Joan" for 10% off all St. Joan of Arc pre-orders until September 30th.
Interactive family faith activities, rosary pillows, wine bag charm sets and more. 10% of the sales go to Catholic Relief Services. This shop is owned by Jen, a CatholicMom contributor. Coupon code: THANKYOU for 10% off.
Felt saint dolls, play Mass kit, child-sized priest and alter cloths. Creator Meg says: "I firmly believe that helping children grow in love and knowledge of the faith is one of the most important things we can do."
Hand lettered art prints, greeting cards and coffee mugs. Creator Katrina says she "felt that there was a need for on trend and delicate artwork encouraging people through the words of holy men and women of heroic virtue." Coupon code: CATHOLICMOM15 for 15% off through September 30th.
Ivory candle holders and sculptured beeswax candles. Our Lady of the Nativity candle is a top seller, perfect for Christmas time! Coupon Code: CMOMS2016 for 15% off until November 30th.
Catholic prints and other Catholic-inspired gifts for all of your home decor needs. Owner Lindsay enjoys "inspiring others to share their Catholic faith" through her designs. Coupon code: MOM10 for 10% off until October 31st.
Brightly colored teething rosaries for babies in five decades and single decades. Inspired by the owner, Theresa's, baby who would often chew on her rosary!
Faith, Marian and nursery printables, as well as a printable for each of the 50 United States. Be on the lookout for new apparel products in time for the Christmas season. Creator, Brianna, offers "uplifting, faith inspired products in a variety of styles for you and your home!" Coupon code: 2016CM20 for 20% off until Dec. 31st.
Hand stitched felt saint dolls, finger puppets, headbands, Jesse Tree sets and more. Perfect stocking stuffers! Coupon code: ZELIEFREESHIP for free shipping.
Bubblegum bead jewelry, teething bracelets, nursing necklaces, patron saint bracelets, and more. Owner Kaycee says: "Great one-of-a-kind handmade gifts for Sacraments, new baby and birthdays."
Intricate saint portraits, icons, magnets, crosses, and more. 10% of the sales is donated to support the training of new priests. Creator Tracy says she draws, on average, a new saint every week so if your patron saint isn't available yet, it may be soon!
Digital downloads, watercolor prints, charm necklaces, rosary hangers and more. The owner, Rakhi (a CatholicMom contributor), quotes St John Paul II on her shop page:"The purpose of art is nothing less than the upliftment of the human spirit." Coupon Code: CMOM10 for 10% off until September 30th.
Rosaries, jewelry, kids' activity packs, and more. Founder, Aleesa, says that "Saonjai means two hearts because this endeavor is something my sister and I have set out to do together and also we have dedicated it to the two Hearts of Jesus and Mary." Coupon code: CATHOLICMOM for 10% off through October 15th.
Hand painted wooden peg dolls, religious education play sets and more. Creator Garry says he prays before he paints, asking God to guide his hand. Coupon code: CATHOLICMOM2016 for 10% off orders over $100.
Pre-made and custom-made printables for the home, thank you cards, scripture cards, Christmas announcements and more. Coupon code: CatholicMom25 for 25% off until September 30th. All orders go to help the shop family's adoption's fund.
Soft saint dolls, embroidered shirts and tutus, printable party supplies and more made by a life long artist who states that she loves"to make your custom orders, so if you think of something you'd like to have made feel free to contact [her] about it."
Hand painted jewelry, magnets, peg doll nativity sets and more. Creator, Iwona, says " I love the painting, particularly the byzantine icons and the reverse glass painting." Coupon Code: FALLSALE15 for 15% off until October 3rd.
Silk-blend infinity and pashmina scarves that are "a visual expression of your faith, wrapping you in words of strength, comfort and love."The organization strives to help women who are emotionally and physically suffering. Coupon Code: Inspire for 25% off.
Happy online shopping!
Copyright 2016 Hannah Christensen
About the Author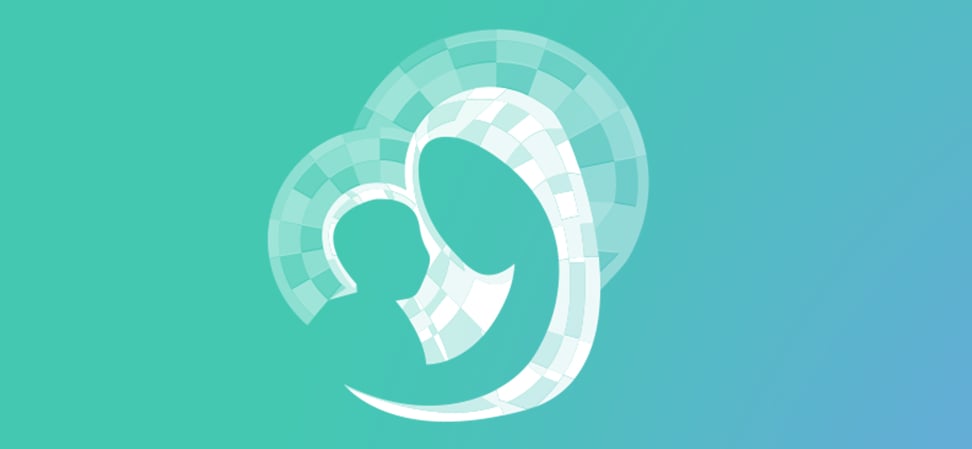 We welcome guest contributors who graciously volunteer their writing for our readers. Please support our guest writers by visiting their sites, purchasing their work, and leaving comments to thank them for sharing their gifts here on CatholicMom.com. To inquire about serving as a guest contributor, contact editor@CatholicMom.com.