It's a corporal work of mercy that, so often in my life, I've opted to sort of skirt around. I'm a mother, after all, and this means vigilance when it comes to my family. And so the thought of visiting the imprisoned has seemed something to avoid.
And yet, lately, God has very directly been tapping me. "Don't be so quick to bypass this one," I hear him saying.
So many things have gone into play which bear reflection and discernment. It started with a local woman who is passionate about a ministry our county has adapted called Jail Chaplains. My sister also has been involved in a similar ministry in her city in the central part of the state.
And then came the Jubilee Year of Mercy. While giving a talk on mercy, I welcomed comments from a priest, who shared about his involvement in Jail Chaplains. He spoke with such conviction that my heart began to expand, and wonder what my role could be.
Then, recently, I heard that our bishop offered Mass at our jail, and our parish put out a bulletin call for spiritual books that could be brought to the inmates. I also have learned that weekly Eucharist services are going to be added for both men and women behind bars in our city.
Each time I hear about the need for the imprisoned to be ministered to, I feel less inclined to run the other way. Though cautious still, I am at least open to the possibilities.
Recently, I had a chance to follow through on a Holy Spirit nudge when I was invited to have lunch at our county jail. We would hear a presentation about Jail Chaplains, eat the same lunch the inmates would be served, and listen to testimonies of former and current inmates, as well as one of the leaders of the program.
It was a step I'm grateful to have taken. Just being on the premise opened my eyes, and so many thoughts began stirring. Certainly, I felt more connected to those who reside within the concrete walls of the jail as I nibbled on a very basic sandwich and slurped down corn chowder, drinking water from a Styrofoam cup.
The former and current inmates who talked with us shared a little of their life stories. Both had been introduced to Christ early in their lives, but for whatever reason, it didn't stick, as with so many young people. Each, for fairly valid reasons, became disillusioned with life, and in time, turned to a life of crime, mostly entwined with drugs.
Addiction cannot be taken out of the equation. A large majority of the incarcerated are addicts, and as we know, addiction follows other ills in one's life, not because those individuals really enjoy the taste of their drug of choice.
I found the insight of the current inmate, who came into the room in his bright-orange garb, to be particularly revealing. Before he connected with Jail Chaplains, he said, time in jail was just a pause from one high to another; just a stall. He showed up at one of the Jail Chaplains meetings because of a promise of food. But something there grabbed him, something hopeful. And after a while, he says, he began "looking at people differently," noticing things around him he hadn't seen before. It was as if his frozen soul had begun to melt. Drop by drop, something new came into view. Now, seeing college on the horizon, he is grateful to have Christ back in his life.
By the time he got done talking, I saw him not as another inmate but a boy searching for God, desperate to make a better life for himself. Rather than scary, he seemed vulnerable, and certainly, his willingness to share his story touched me. He'd been a meth baby, so from that start, it seemed, was doomed. But no more.
A sheriff's deputy who has helped with the program shared that since its incorporation, tension within the jail has decreased significantly. For when people begin to understand that they have dignity, the need to fight against the world and everyone in it lessens.
Even as I'm absorbing all of this, I've been poring through Peter Kreeft's newest book, I Burned for Your Peace: Augustine's 'Confessions' Unpacked, which has me enthralled. And I've reached the point at which St. Augustine knows Truth, but is not quite ready to go all the way.
"And here I was going on thirty, still sticking in the same mire, greedy for the enjoyment of things present though they ever eluded me and wasted my soul, and at every moment saying, 'tomorrow I shall find it.'"
Oh, the ever elusive, "I will change...tomorrow."
These thoughts and others kept Augustine restless.
"Time was passing and I delayed to turn to the Lord. From day to day I postponed life in You, but I did not postpone the death that daily I was dying in myself."
But then comes the good news; news that can help us see what might be possible.
"Augustine's dissatisfaction with his own life was a necessary preliminary to his conversion," Kreeft notes. "Someone who is totally satisfied with his life is not going to convert, or marry, or join the army."
I pause, thinking of my illumination that day in the jail. Who is in a better position to hear about Christ than one who, at least for the moment, is clear-headed, with basic needs met, yet haunted by a past that has only led to discord and fragmentation? The incarcerated are perhaps most equipped to sit down and hear the story of a God-man who can make all things new.
[Tweet "Visiting the imprisoned reminds @peacegardenmama to consider how to serve those hungry for God."]
It's taken me a while to get here, but as a friend pointed out when my children were really small, the imprisoned can be the child in the crib, or the mother feeling isolated in her own home while caring for young, needy children. There are times in our life when staying put is the best thing of all -- and sometimes, the only possible thing. But there are other times God asks more of us. He bids us to come more closely into his heart to see more fully the needs around us, and to pray on how we might serve him through serving those hungry for his love.
I don't know for sure how this will end. I'm still praying, still discerning. But I have to admit at the very least that I have been awakened. For how can I, having known the love of God, not want to bring that to others, especially those who have been denied this gift?
"...if we taste one second of contemplative joy, one 'timeless moment,' we cannot forget it," Kreeft says. "Once you have had the tiniest taste of eternity, you cannot be wholly satisfied with any other food. It is a divine gift, an appetizer of Heaven."
Q4U: We cannot all literally visit the imprisoned. But what CAN we do in our current state of life to respond to this corporal act of mercy?
Copyright 2016 Roxane Salonen
About the Author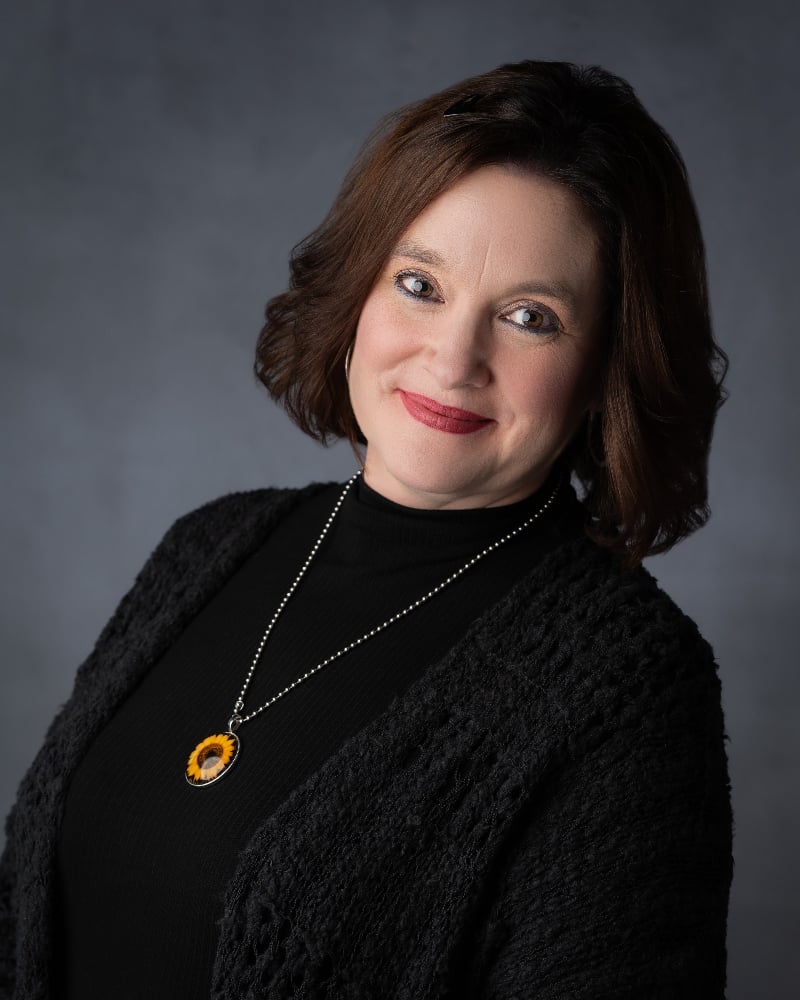 Roxane B. Salonen, a wife and mother of five from Fargo, North Dakota, is an award-winning children's author and freelance writer, Catholic radio host, and speaker. Roxane co-authored several spiritual works, including "What Would Monica Do?" (Ascension Press, September 2022) and writes a regular diocesan column, "Sidewalk Stories," about her encounters at an abortion facility near her city. Her work can be found at RoxaneSalonen.com