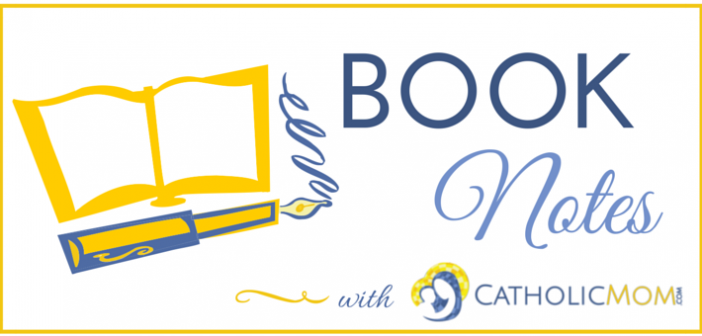 My family's dinner routine could use a shot in the arm. During the week, here's how it goes: my teenager finishes soccer practice sometime after 5, and I have to pick him up at school. Then I come home and start dinner. My husband commutes 50 miles each way and carpools to save gas and wear and tear on the car, so he's not always here when dinner is ready. Sometimes he hasn't even left work yet. So my teen and I carry our plates to the family room and watch HGTV while we eat. I will say that this leads to better conversation than we'd have if I insisted on eating in the dining room, but it's far from the ideal family meal.
Some parts of this dinner routine cannot be changed. If my teenager has an evening rehearsal, we can't hold dinner until my husband gets home and we can all have our meal together. Sometimes I find out my husband is running late after I've passed the "point of no return" in meal prep. But there is plenty of room for improvement in my family's typical dinnertime. The food on the table is usually homemade, but we're not enjoying it together in this season of life.
[Tweet "Rework your family #dinnertime: @DonnaMarieCOB tells how in new book! Review by @franciscanmom"]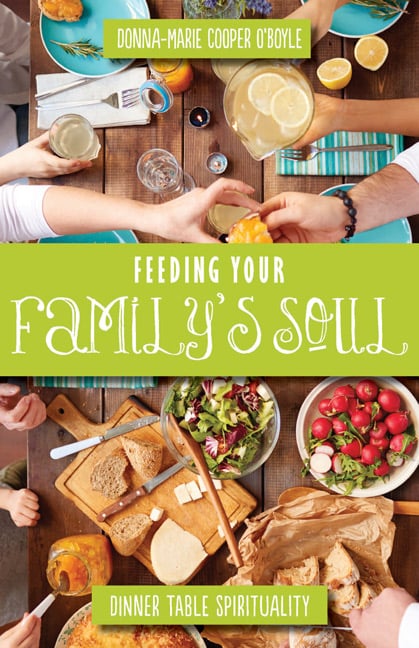 Donna-Marie Cooper O'Boyle addresses this situation in the introduction to her new book, Feeding Your Family's Soul. Family dinners are suffering, and it's not just my family. Her suggestion is to dedicate an evening (ideally Sunday, but choose the one that works best for your family) to reconnecting with the family, praying, conversing, having fun, and even cleaning up together. I could go for that!
Feeding Your Family's Soul is comprised of 52 short chapters, one for each week, with a brief lesson to share, a prayer, and reflection questions that will spark conversation. There are even some recipes, which I look forward to trying. Donna-Marie encourages readers to involve their children in food preparation, making memories, telling stories and building important skills. As the mom of two young adults who both do their own cooking, I can witness to the importance of learning basic kitchen skills!
As you cook, chat and pray your way through this book, you and your family will learn about virtues, Church tradition, sacraments, works of mercy, prayers, forming consciences and more. My favorite part of each chapter is the "Extra Credit" where family members are invited to go beyond the lesson and carry out what is learned in some aspect of daily life. These activities can be done by anyone old enough to be in school.
Let this book be an inspiration to you as you and your family reclaim dinnertime. And don't miss Donna-Marie's brand new website, Feeding Your Family's Soul, with bonus content to complement what you read in her book.
Buy this book through our Amazon link and support CatholicMom.com with your purchase!
Be sure to check out our Book Notes archive.
Copyright 2016 Barb Szyszkiewicz, OFS
About the Author