We pray for vocations. We pray and we pray and we pray; and there does come a time when our prayers are answered. God turns to us and says "Yes… But I need you. You help those young men to say yes."
Our hands are His hands, our feet our His feet, and our money? Well… that's His, too. And while we are wringing our hands over the vocations crisis and praying for young men to answer the call, God is asking us to hold them up… and feed them… and house them.
What does it mean to support vocations? As the mother of a young seminarian, I'm starting to see that we must go deeper to answer that question. We must always pray but "support" also means encouragement, food, books, housing, education, and service. It means being willing to let our sons and grandsons go. It means embracing the stranger's sons and grandsons who have been placed in our midst; the ones who have said goodbye to their families to follow the call of Christ. When I recently dropped my own son off 10 hours away from home, I left him with the priests in charge of his formation, but I also left him with the families of the diocese They are Christ's hands and feet to my son so that he might someday bring Christ (body, blood, soul, and divinity) to their community.
[Tweet "3 concrete ways to support #vocations from @Blossomingjoy, mom of #seminarian"]
If you are looking for concrete ways to support vocations, I offer you several excellent opportunities in this post below. But before I do that, I want to let you know…
Men are hearing the call and answering. They are stepping away from their former lives and sacrificing at a young age in order to serve God and His Church. How much are we willing to give in order make sure that they have that opportunity?
Little known fact…
There's only one college seminary between Northern Virginia and Southern Florida. And the 8 seminarians who live there are in temporary housing while they wait for the permanent seminary home to be built. Next year's class is already waiting in the wings and more young men are lining up behind. These men are a part of an incredible movement of youth towards Christ. They are ready to serve. And now, they just need a home.
These are the three concrete ways (in addition to prayer and sharing this post) that you can help them right now (and two of them can be used for Christmas presents for the Catholics on your list!):
Watch this video and follow the link to more information on the incredible movement of faith happening in Charlotte. Check out the beautiful plans and read about the mission… and maybe consider donating and spreading the word. The Making of a Man - Support St. Joseph College Seminary
Buy a cookbook. These Southern men (priests, deacons, and seminarians from the Diocese of Charlotte) really know how to cook! And all of the profits go towards the expenses of St. Joseph Seminary. Saint Joseph Cookbook Pre-Order
Buy a T-shirt. Evangelize through the message on these soft shirts and help support a seminarian (one I happen to know and love) at the same time. Serviam T-Shirt Pre-Order
As the mom of a young man discerning the priesthood, I cannot thank you enough for the prayers offered every day for these men and their vocations. Those prayers, particularly in front of the Eucharist, are powerful and felt by every discerning man. And to those of you who have given your time, your kind words, your donations of meals, soap, paper towels, books, cookies, paint, and of your hard-earned treasure… I can't tell you how much it means as a mother to see the universal Church extend such care for my son and his seminary brothers.
My son, but not my son. I release him into the hands of the Blessed Mother. And if it is God's will and he is ever ordained… I release him to you. He may one day be your father but he will also be (and is now) your son and your brother. Please take care of him.
Copyright 2016 Melody Lyons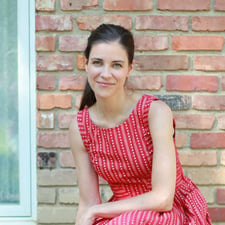 About the author: Melody Lyons is homeschooling mama of 8. Married 19 years to Mr. Right. She writes at Blossoming Joy. It is her place to seek God's Beauty, give witness to Hope, and eat a good helping of Humble Pie.
About the Author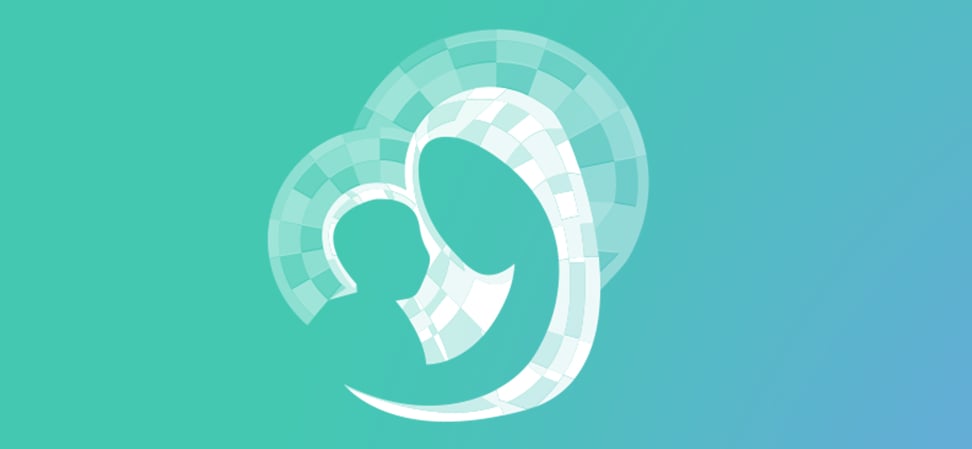 We welcome guest contributors who graciously volunteer their writing for our readers. Please support our guest writers by visiting their sites, purchasing their work, and leaving comments to thank them for sharing their gifts here on CatholicMom.com. To inquire about serving as a guest contributor, contact editor@CatholicMom.com.