I'm a stay at home mom. I do medical billing part time from home. I have a four-year-old and a two-year-old. I have a personal blog, I'm in a monthly book club, I'm the advertising chair for a local moms group and I always have craft projects to work on. As you can imagine, I am constantly busy. I have a million things on my mind every day and I start every morning hopeful that today will be the day I catch up on my to-do list.
Without fail, every day around four o'clock I see the time and I panic. It feels as though the day is gone and I have barely anything done. At four o'clock the stress, and often the tears, are upon me. My daughters are running around, chasing each other and making a ton of noise, the house is a disaster with toys scattered, food left out from lunch, dishes undone, laundry piled in baskets, and it's about time to start dinner.
My day has once again been spent in an endless round of interruptions between answering emails and text messages, cleaning up spills, taking both kids to the potty, throwing loads of laundry in, keeping my daughters out of mischief and breaking up their fights. No matter how early I get up in the morning, how focused I try to stay throughout the day, or how determined I am, I always end up behind schedule. I am a perfectionist and an organizer, which is often to my own detriment. I set productive goals for myself which are not always realistic with two energetic and curious children in the house and I end up making myself more overwhelmed than necessary.
[Tweet "Conquer late-day stress with #DivineMercy! @mrsdavidchriste has details."]
So, recently, I have intentionally tried to fight and conquer that stressful four o'clock feeling and here is how:
Praying the Chaplet of Divine Mercy.
It sometimes seems counter productive to pray during the three o'clock hour, right when the pressure is setting in that the afternoon is almost gone and I have so much yet to do. But when I take ten minutes, sit down with my kids or by myself and say the chaplet, a sense of peace fills me and gives me that extra moment of grace to get through the rest of the afternoon. It also gives me a sense of productivity because I can look back on the day and remind myself that if nothing else, at least I prayed the chaplet, which is more important anyway!
Offering It Up.
When I feel that sense of panic rising in me and I start to get teary-eyed out of frustration with how much chaos is around me, I try to offer that stress up instead of letting it get me down. I try to think of someone I know who has asked for prayers, perhaps a mom going through a miscarriage or a friend having a difficult time in her marriage and I intentionally offer up my stress for that special intention. When I can turn that moody hopeless feeling into a sacrifice for the good of someone else, I can usually snap myself out of the self-pity and return to a positive, cheerful attitude.
Being Realistic.
As much as I want to believe that I can be superwoman and tackle a huge lists of task each day, that is just not realistic. When I remind myself that I'm a mom with little children who need me hundreds of times a day, it's easier for my perfectionist side to take a chill pill. I'm bound to have a million different distractions and interruptions throughout the day that will pull me away from my computer desk or household chores, and when I just accept that and roll with it, I am less stressed.
Taking a Break.
Another option that feels completely counter-intuitive is just letting go for a moment and taking a break. This can mean walking outside to take a deep breath of fresh air, pushing my daughters on our backyard swings for a few minutes, or stopping to brew myself a hot cup of coffee or a chai tea. I'm a work before play kind of girl but I have come to realize that with little children in the house, this is just not possible, so why not enjoy some quality time with them instead of wasting the afternoon in frustration?
Utilizing Inspiration Quotes.
There are some quotes that just really speak to me as a stay at home wife and mom bombarded by interruptions and noise. I often call these quotes to mind or read them in the middle of the afternoon and they never fail to give me hope and encouragement.
"God is here in these moments and can give us in a single instant exactly what we need. Then the rest of the day can take its course under the same effort and strain, perhaps, but in peace. And when night comes and we look back over the day and see how fragmentary everything has been, and how much that we planned has gone undone, and all the reasons we have to be embarrassed and ashamed: let us take everything exact as it is, put it in God's hands and leave it with Him. Then we will be able to rest in Him-really rest-and start the next day as a new life."-St Theresa Benedict of the Cross

"The great thing, if one can, is to stop regarding all the unpleasant things as interruptions of one's 'own,' or 'real' life. The truth is of course that what one calls the interruptions are precisely one's real life-the life God is sending one day by day." -C.S. Lewis

"I sense tiredness in your letter, which is easy to understand…On top of this, you always wanted to plan and do everything rationally. And here is the kingdom of irrationality, where normal activity and energy aren't enough; you need to wait things out, some time to do nothing, and simply, patience – especially since there are two. I realized that, on the one hand, there is always a price we pay for love. On the other, thanks to God, love is returned in that price. What I mean is, the concrete challenge of love cannot be separated from Him; it is always in Him." -St. John Paul II (except from his letter to a mother of twins before he became pope).
What are some ways you counter the stressful four o'clock feeling?
Copyright 2016 Hannah Christensen
About the Author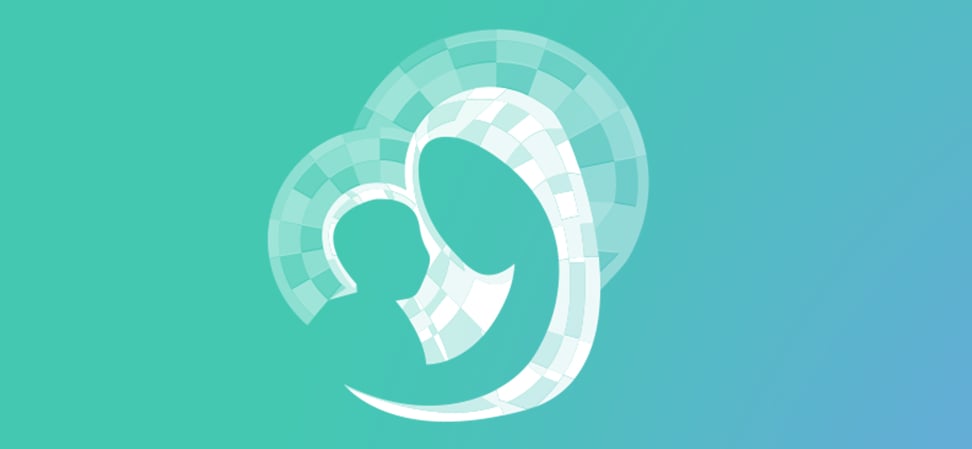 We welcome guest contributors who graciously volunteer their writing for our readers. Please support our guest writers by visiting their sites, purchasing their work, and leaving comments to thank them for sharing their gifts here on CatholicMom.com. To inquire about serving as a guest contributor, contact editor@CatholicMom.com.