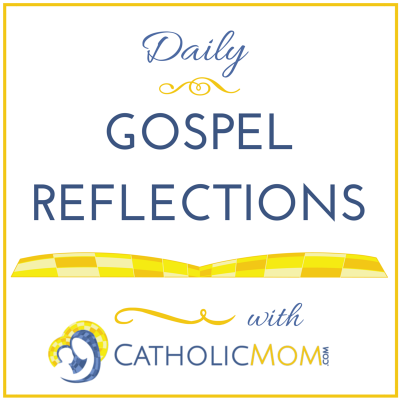 Today's Gospel: Luke 12, 39-48 - Sts. John de Brebeuf, Isaac Jogues, & Companions
If this Gospel about unexpected visits and severe beatings doesn't grab your attention, I don't know what will.
For those who held on until the end of the passage, you read "much will be required of the person entrusted with much, and…." Will the next line be "less will be required of those entrusted with less"?
Nope. Jesus piles on with "still more will be demanded of the person entrusted with more."
So, what more have you been entrusted with? Does it feel like you've been entrusted with too much already because of family, work or volunteer responsibilities? Or do you feel shortchanged in the gifts department with not much to offer?
You've been entrusted with the Good News. It's an honor and a cross. If you think God is like a terrible boss who tosses that cross your way at the end of a Friday, it'll feel like that severe beating in the Gospel.
But what if God is that trusted coach who sees the potential in you that you don't see yet in yourself? The cross remains heavy, but maybe now it's serving as strength conditioning.
"Our God is easy to please, but hard to satisfy," said writer George MacDonald. A faith based on fear of beatings is little more than obedience training. But a faith that aspires to be entrusted with more? You can't beat that.
Ponder:
Do I need the courage to do more or the grace to do so with more love?
Pray:
Creator of the Universe and Creator of me, grant me a generous heart that reflects the love and light you've entrusted in me.
Copyright 2016 Mark Alves
Mark Alves, the godfather of the #ashtag, is a lifelong Catholic who shares micro-reflections on the daily readings and writes the ChurchMojo blog. He has been happily married to Elizabeth for 20 years. They live in Arlington, Virginia with their three wonderfully active sons. Follow Mark on Twitter.
About the Author