Welcome to the Divine Mercy for Moms Book Club! We're reading Divine Mercy for Moms: Sharing the Lessons of Saint Faustina, by Michele Faehnle and Emily Jaminet.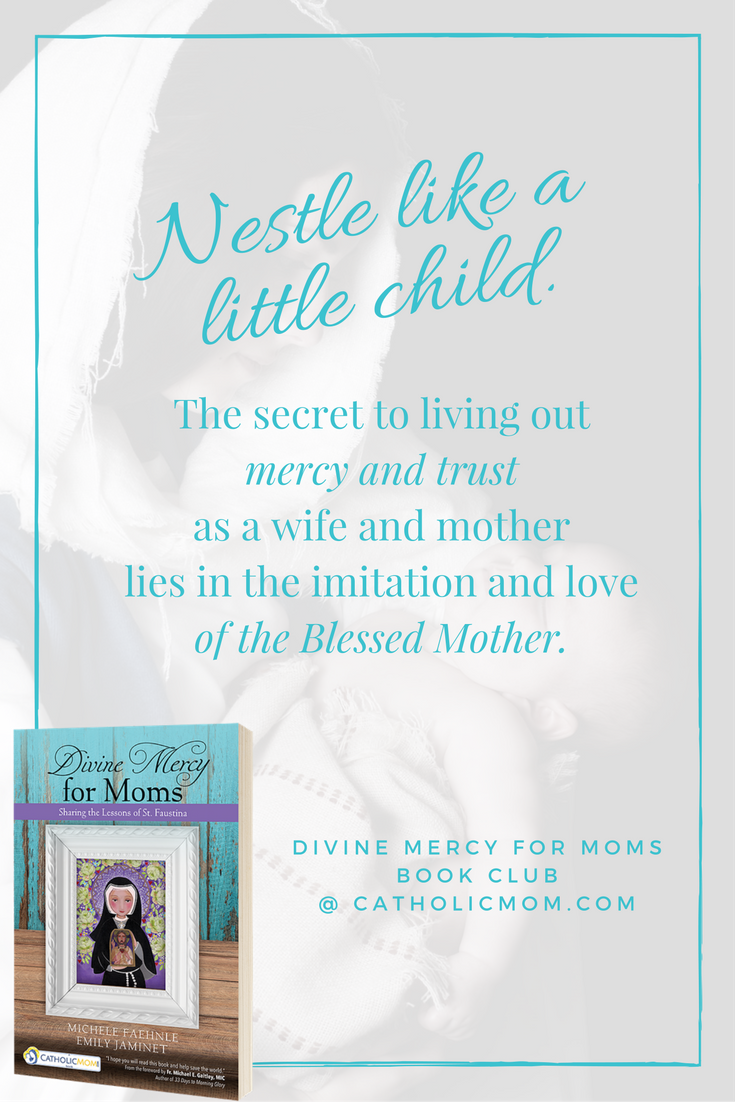 We don't outgrow our need for a mother. Despite age, distance, or death, something deep inside us longs for a mother's love. Tender, steadfast, unconditional - and merciful. How blessed we are as Catholics by the many images of and devotions to Our Lady! How many varied ways our faith has given us to draw closer to the Mother of Mercy.
I can't recall any formal catechesis about Mary in my childhood, although I'm sure it was given both at school and at home. I do recall example and, mostly, opportunity.
My mother kept - still keeps - a statue of the Blessed Mother on her nightstand. With the blooming of each spring wildflower, I was given a chance to bring small bouquets, usually of violets, clover, or dandelions, to place in front of Mary. Lunch hour at school offered a few minutes to visit the Marian grotto behind the convent and offer a few prayers with my friends.
My simple, childish devotion made Mary my go-to person in times of trouble. As a young adult, living on my own far from home for the first time and ridden with anxiety, it was Mary I turned to. Beset with homesickness and insecurity, I experienced Mary's mercy. I was comforted by an image of Mary, clad in a blue cloak with her hand to my shoulder. She mercifully delivered Jesus's peace.
Just as my children sometimes come to me as an intercessor rather than go directly to their father, I, too, seek out Mary, begging her to take my requests under her mantle, to have mercy on me, and take these to her Son.
The passage of St. Faustina's Diary that begins this final chapter encapsulates the beauty of the relationship Jesus wants us to cultivate with his mother:
"Smiling at me She said to me, My Daughter, at God's command I am to be, in a special and exclusive way your Mother; but I desire that you, too, in a special way be My child."
The first time I read that passage, I glossed over it. Yeah, yeah, Jesus gave Mary to us as our mother. Nothing new here. Keep moving.
The second time, my gaze caught on the words "special and exclusive." And isn't that part of what endears our mothers to us? No matter the number of siblings who share the same mother, the relationship is unique - it's special and exclusive from the first loving gaze exchanged at the mother's breast.
[Tweet "God commands us to have special + exclusive relationship with Mary. #DivineMercy4Moms @CMAstfalk"]
That's the type of relationship God has commanded us to have with his mother. In His mercy, he's given us a perfect mother - His mother - to deliver us to Him.
To Ponder, Reflect, and Discuss:
Has your experience with your earthly mother made it easier or more difficult to fly to Mary in times of trouble?

How can you nurture a "special and exclusive" relationship with Mary?

Which devotions or titles draw you to her?
Feel free to comment on your own thoughts from this week's reading, your impressions and reflections, and/or your answers to these questions.
Download this week's printable journal:
Thanks so much for joining us! For the complete reading schedule and information about our Book Club, visit the Divine Mercy for Moms Book Club page.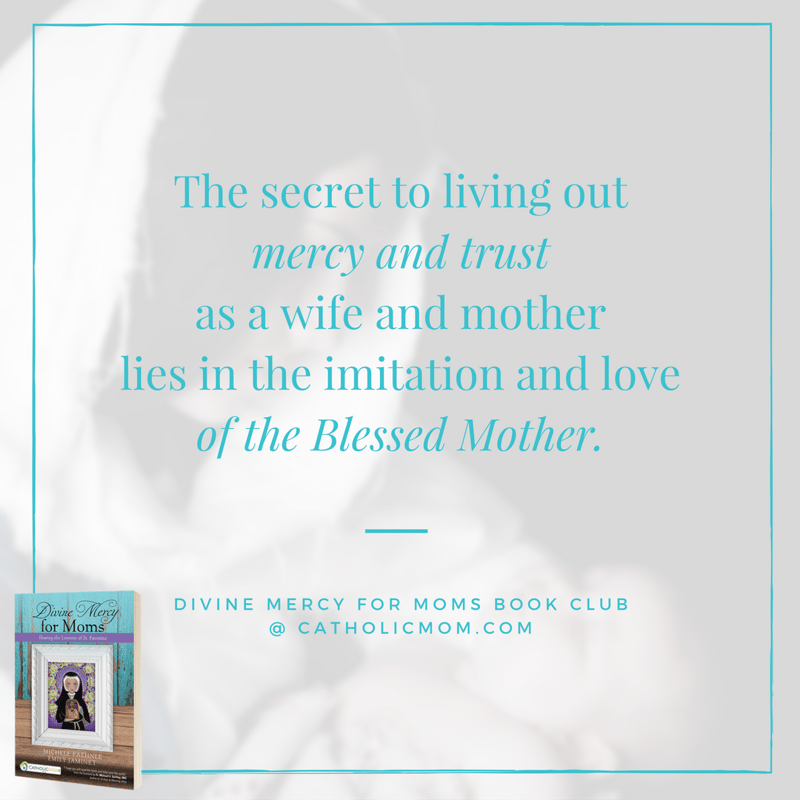 Copyright 2016 Carolyn Astfalk
About the Author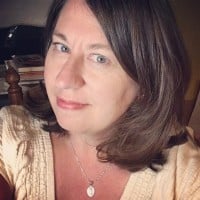 Carolyn Astfalk is a wife, mother of four young children, and a writer. Her contemporary Catholic romances are available at Amazon.com. She is a member of the Catholic Writers Guild, a Catholic Teen Books author, and blogs at My Scribbler's Heart. Visit CarolynAstfalk.com.