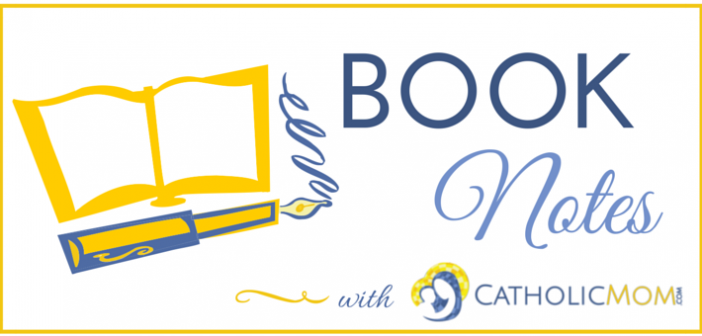 When my children were young, we had a Christmas storybook basket. I'd bring it out on the first Sunday of Advent along with the Advent wreath, and it would stay out through the Christmas season. Each year I would add at least one new picture book to the basket.
If you have such a tradition in your family (or would like to start one), I recommend that you include Journey to the Cross, a picture book by author Shane Cloonan. This fictional story is told from the point of view of the donkey who carried the Blessed Mother to Bethlehem, where she would give birth to Jesus; in Shane Cloonan's tale, the same donkey carried Jesus on his triumphal entry into Jerusalem on Passion Sunday, 33 years later.
[Tweet "Great #Advent, #Christmas read-aloud by teen author. @franciscanmom reviews 'Journey to the Cross'"]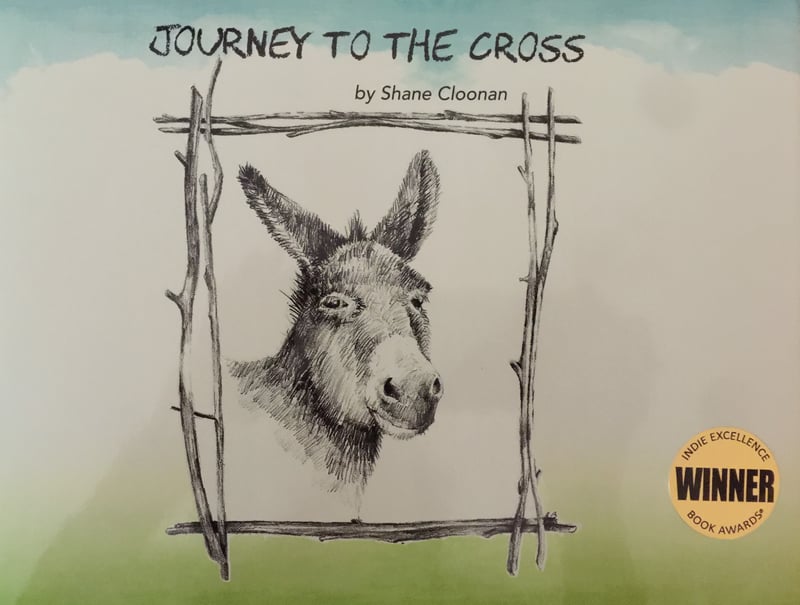 Shane was only 14 when he wrote Journey to the Cross. Captivated by the idea that someone the same age as one of my children had written and published a children's book, I asked to interview Shane for CatholicMom.com.
Tell us a little about yourself.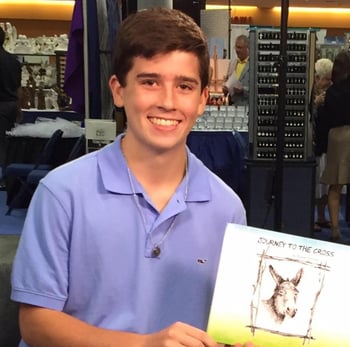 I am Shane Cloonan, and I am 15 years old. I live in Elgin, Illinois, and I go to Saint Viator high school. I have always had a passion for writing, as well as my faith. I'm very interested in the outdoors, and the various activities that it offers. I also enjoy helping in the community and doing service with friends. In middle school, I had two pet donkeys as pets, which acted as a form of inspiration, seeing the crosses in their backs. I have been writing for myself for longer than I can remember, and I hope to share more of my writings with others in the future.
What was your biggest challenge in writing and publishing this book?
I would say editing and piecing the book together was the hardest part. There was a lot that went into making sure the final product was perfect. It was even a little stressful close to the deadline!
What surprising thing did you learn during this process?
I learned that it's no single clear cut process, even for such a small book. There were many steps to the process that all contributed to the final result. I guess I thought it was going to be like editing an English paper. I learned that it's quite a bit more complex when you start to add in pictures, characters, a moving plot, etc.
Why did you choose to write a picture book instead of a novel or short story for readers your own age?
Honestly, it's a dream of mine to do both at some point in my life. I love writing in every form, and I appreciate them equally. I can't say that I "chose" to write a picture book as opposed to a novel. I began writing the story as a school project. It just evolved from there into something that I can now hold in my own two hands. That's pretty cool in my opinion.
Were you writing for a particular audience (for example, a sibling or young friend) or simply because you had a story you wanted to tell?
I was not writing for a particular audience in the beginning. I had envisioned a story and I wanted to give a unique and vivid view of the greatest story ever told. Like I said, I started it for a school project and I felt passionately enough to continue it outside of the parameters of the original assignment.
Who are your favorite authors?
My favorite authors are Steven Rinella and F. Scott Fitzgerald. I have always enjoyed their writing!
Tell us about your next project!
I'm not quite sure what my next project is going to be. I guess I am waiting for the same type of inspiration that came to me with Journey to the Cross. I am considering working on a children's book on bullying. I am passionate about the subject, and I would like to help kids see the negative effects their cruelty can have on others.
Buy this book through our Amazon link and support CatholicMom.com with your purchase!
Be sure to check out our Book Notes archive.
Copyright 2016 Barb Szyszkiewicz, OFS
About the Author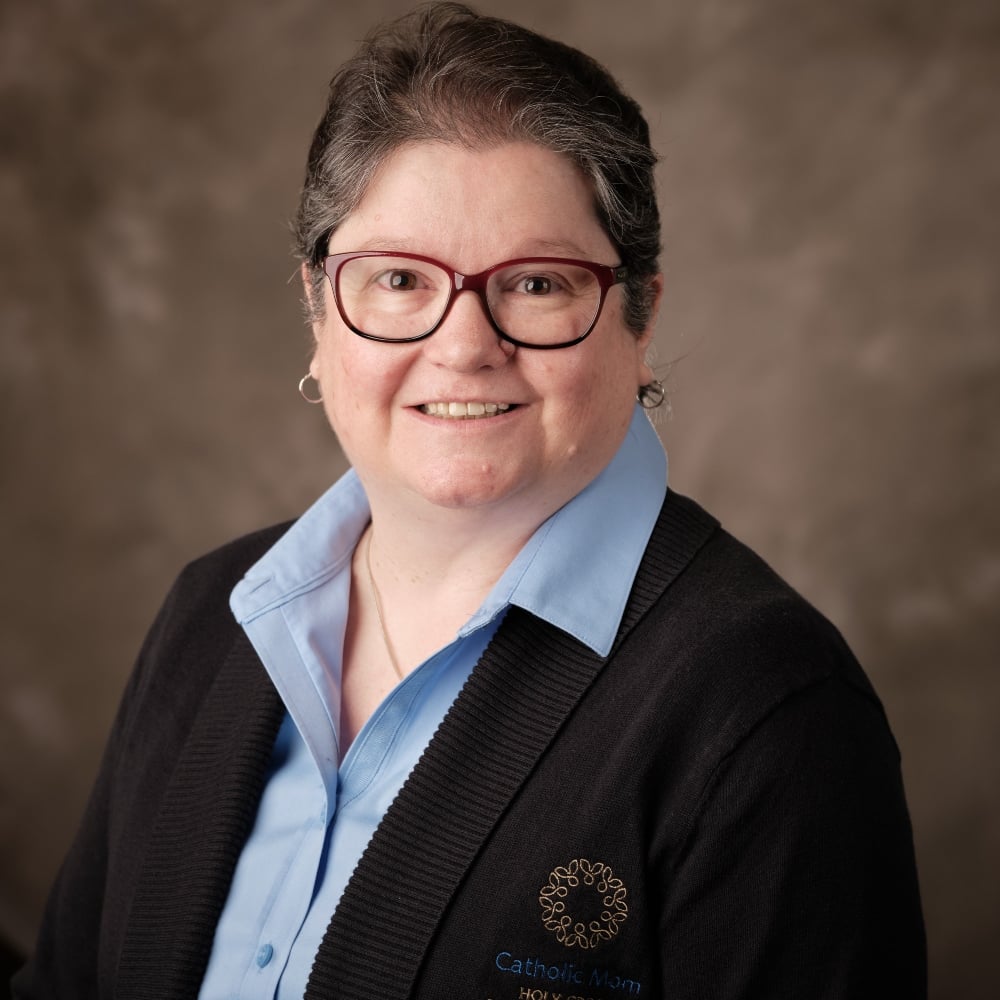 Barb Szyszkiewicz is a wife, mom of 3 young adults, and a Secular Franciscan. She is editor at CatholicMom.com. Barb enjoys writing, cooking, and reading, and is a music minister at her parish and an avid Notre Dame football and basketball fan. Find her blog at FranciscanMom and her family's favorite recipes with nutrition information for diabetics at Cook and Count. Her booklet, The Handy Little Guide to Prayer, is available now from Our Sunday Visitor.